Last weekend I decided to stay home and postphone any offroad activity. I didn't feel so well so no climbing over the hills then. But the weather and the summer time, with extended hours made me go offroading this week, after my work.
And I had a friend of mine with his 2010 Toyota Rav 4 alongside.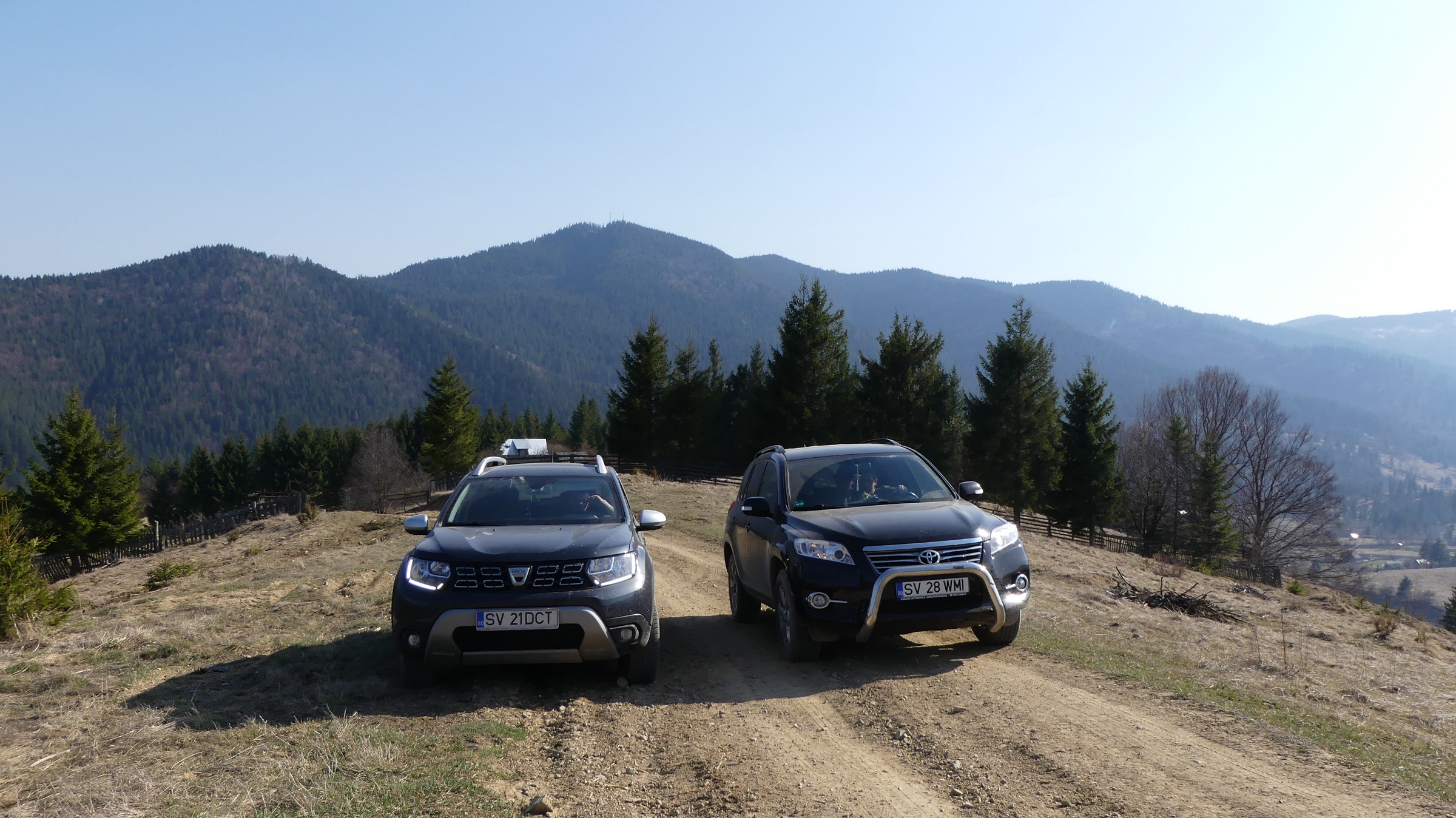 We choose a place near my work, with a trail I already knew. I went there a couple of times, first in April, then in June last year. This is an image taken with my DJI Mavic Air for a better understanding of the area.
The road was very dry, the climb was very easy and because there were sections with more than one trail to go up at once, we decided to do some drag races uphill.
Here are some specs to keep in mind while watching the cars going up:
| | |
| --- | --- |
| Power | 147 bhp |
| Top Speed | 118 mph |
| 0-60 mph | 9.9 secs |
| Torque | 340 Nm, 251 ft-lb |
| | |
| --- | --- |
| Power | 113 bhp |
| Top Speed | 108 mph |
| 0-60 mph | 10.1 secs |
| Torque | 260 Nm, 192 ft-lb |
Duster had Nokian WR Suv 3 Winter Tires (215/60/R17) and Rav4 had Yokohama Summer tires (225/65/R17). The air pressure wasn't lowered during the runs.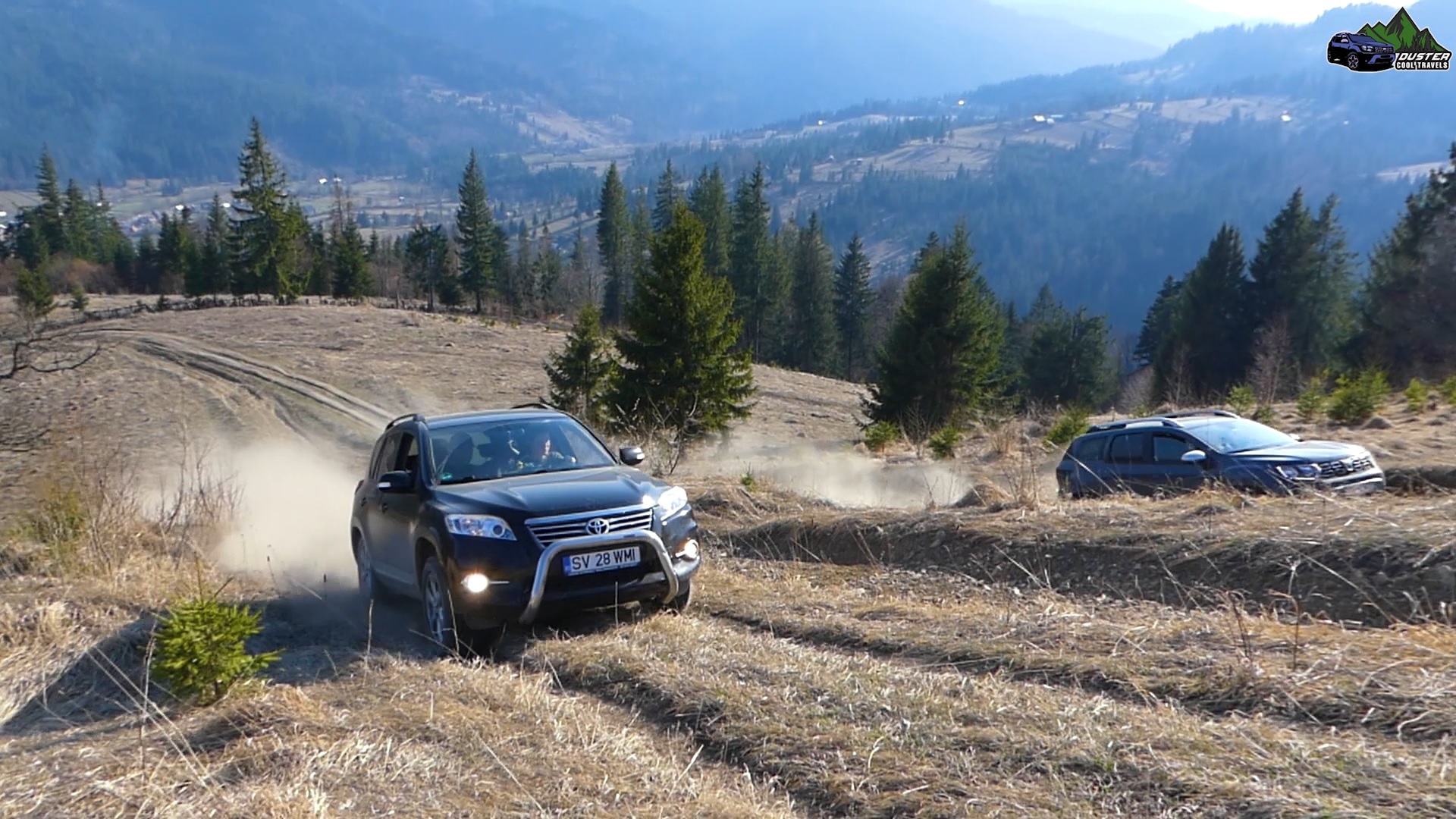 This test was different than the ones performed versu Audi A4, Audi Q5, Porsche Macan, Suzuki Jimny or Duster 1.3 TCe.
Which car perfermod better? Watch the full video to find out!
Here is another perspective of the offroad drive between the two cars.
Read More: