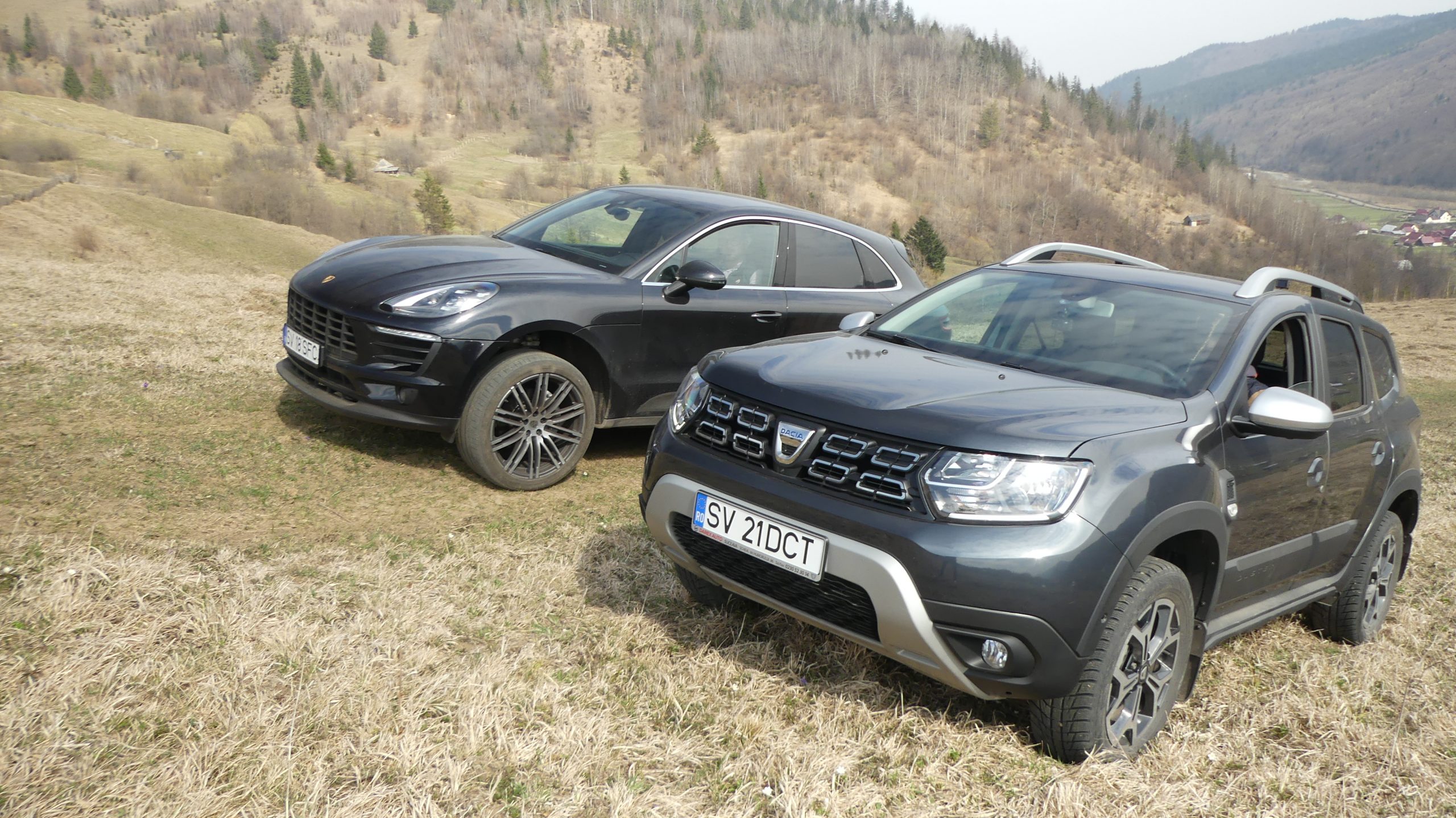 For many of the Youtube viewers that saw the video it was something that just can't be done. Or so they say. Well, I managed to do it. The comparison between a 2018 Dacia Duster and 2017 Porsche Macan. First of all, I have to say that the video was shot in April 2019 and the owner of the Macan just changed the tires on the car with the summer tires. A couple of days prior to the offroad drive we shot. So these were the cars.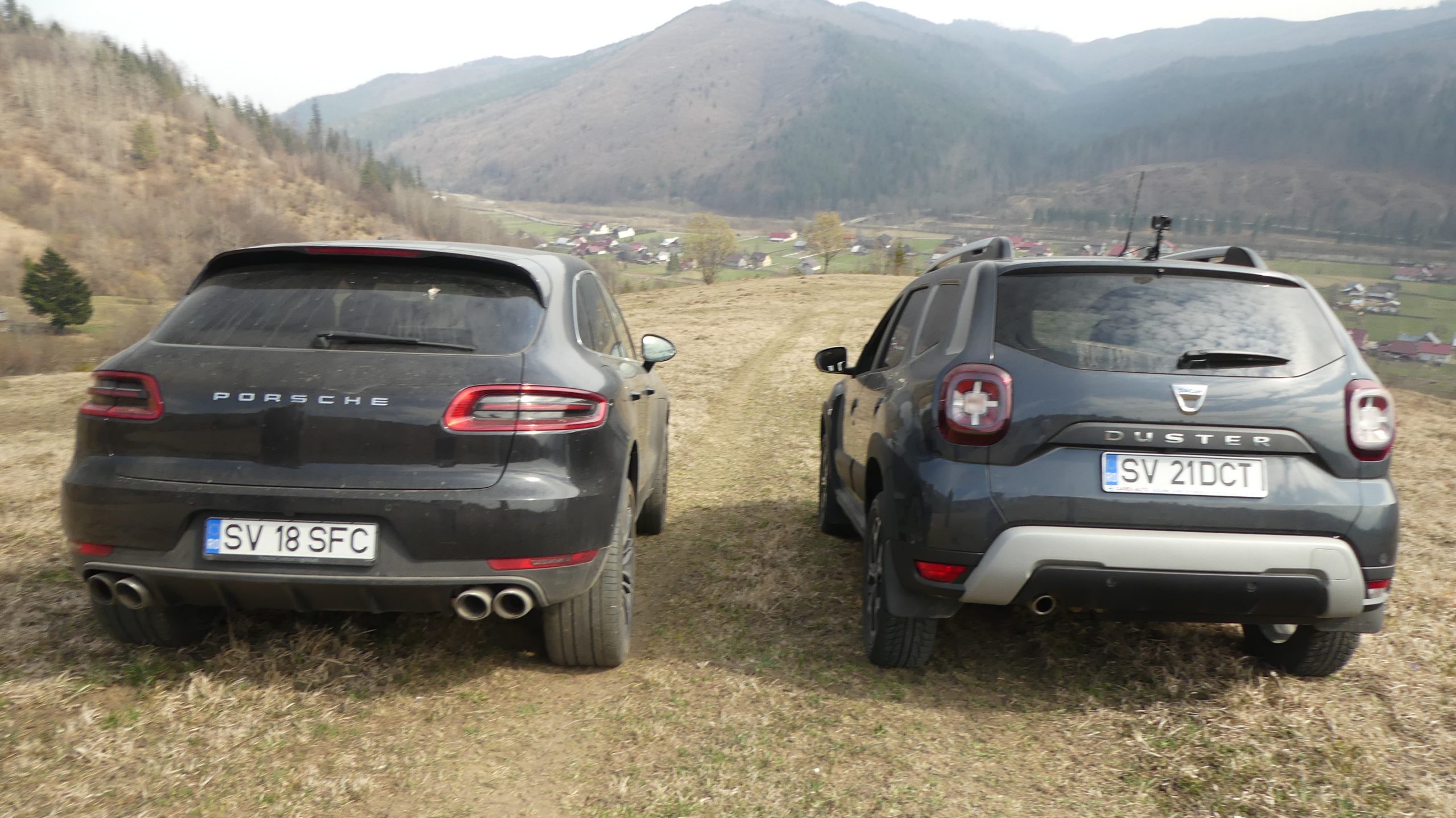 Porsche Macan 2017
Height: 1.624 mm;
Width: 1.923 mm;
Lenght: 4.697 mm;
Engine Displacement: 2.997 cm3;
Power (HP): 340;
Max. Torque: 460 Nm.
Dacia Duster 2018
Height: 1.678 mm;
Width: 1.804 mm;
Lenght: 4.341 mm;
Engine Displacement: 1.461 cm3;
Power (HP): 115;
Max. Torque: 260 Nm.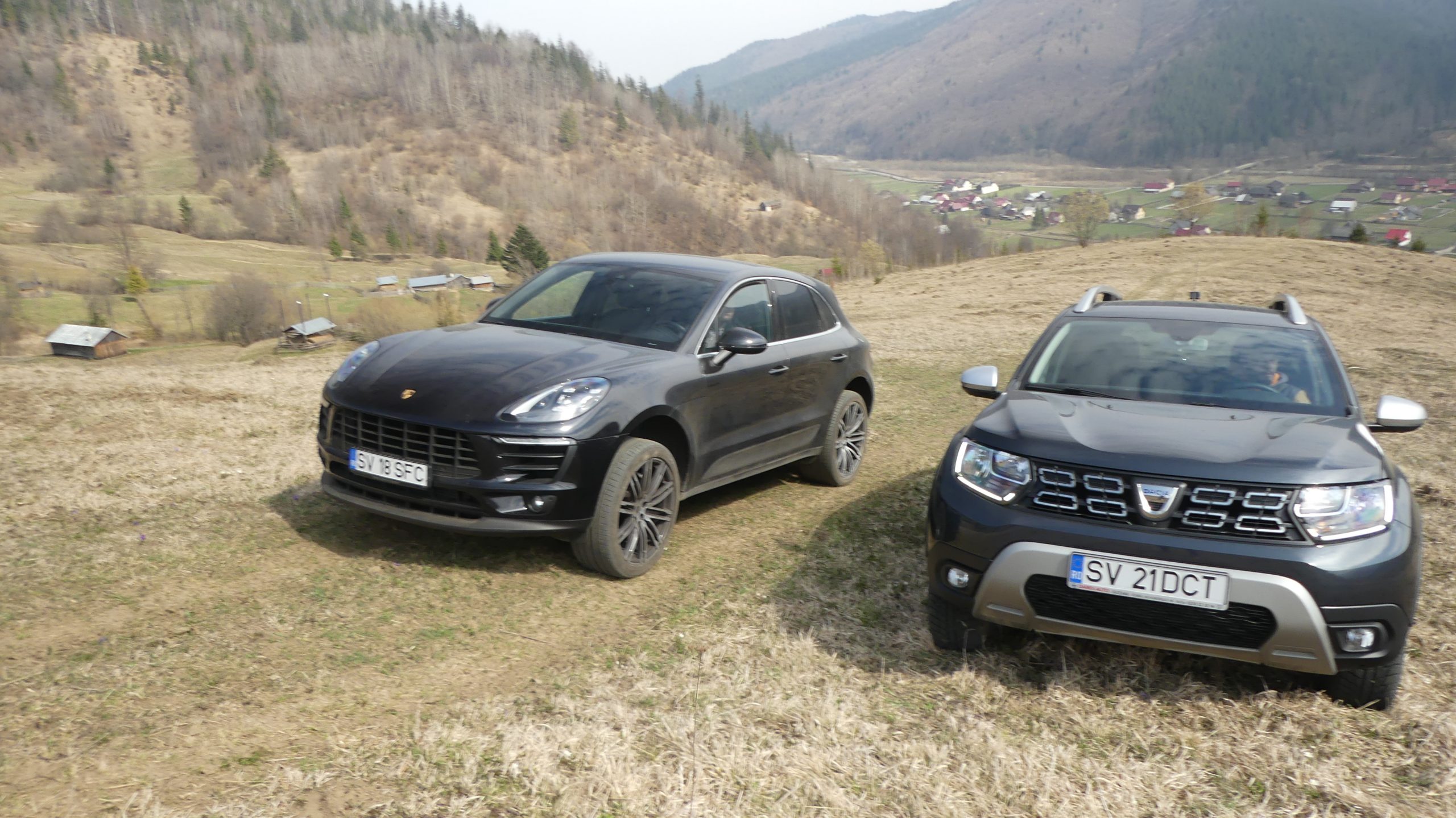 For the offroad drive I chose a trail that was easy, because we didn't want to take any chances and scratch the cars or damage it. I knew the road before and, as you can see in the video, I took the first hill with higher speed than the Porsche. The Porsche almost stopped at the midlle of the hill and if it had manual gearbox probably the engine would have stopped. The owner of the Porsche had a very careful way of driving which is why at a certain point the car stops and can't move forward when it remains suspended on the right front wheel and the left back wheel.
The curiuos thing is why the front wheels didn't move at all quickly after the car got thru the point where it was suspended in diagonal. Basically only one wheel (the right back) was rotating. The left back wheel might have been rotating as well, but from my point I couldn't tell for sure. So he had to go back a little and try again, this time with more speed. The tires the Macan had also didn't help so much because it were summer tires. A similar thing happened with the Audi Q5 we tested on the same hill, under the same conditions.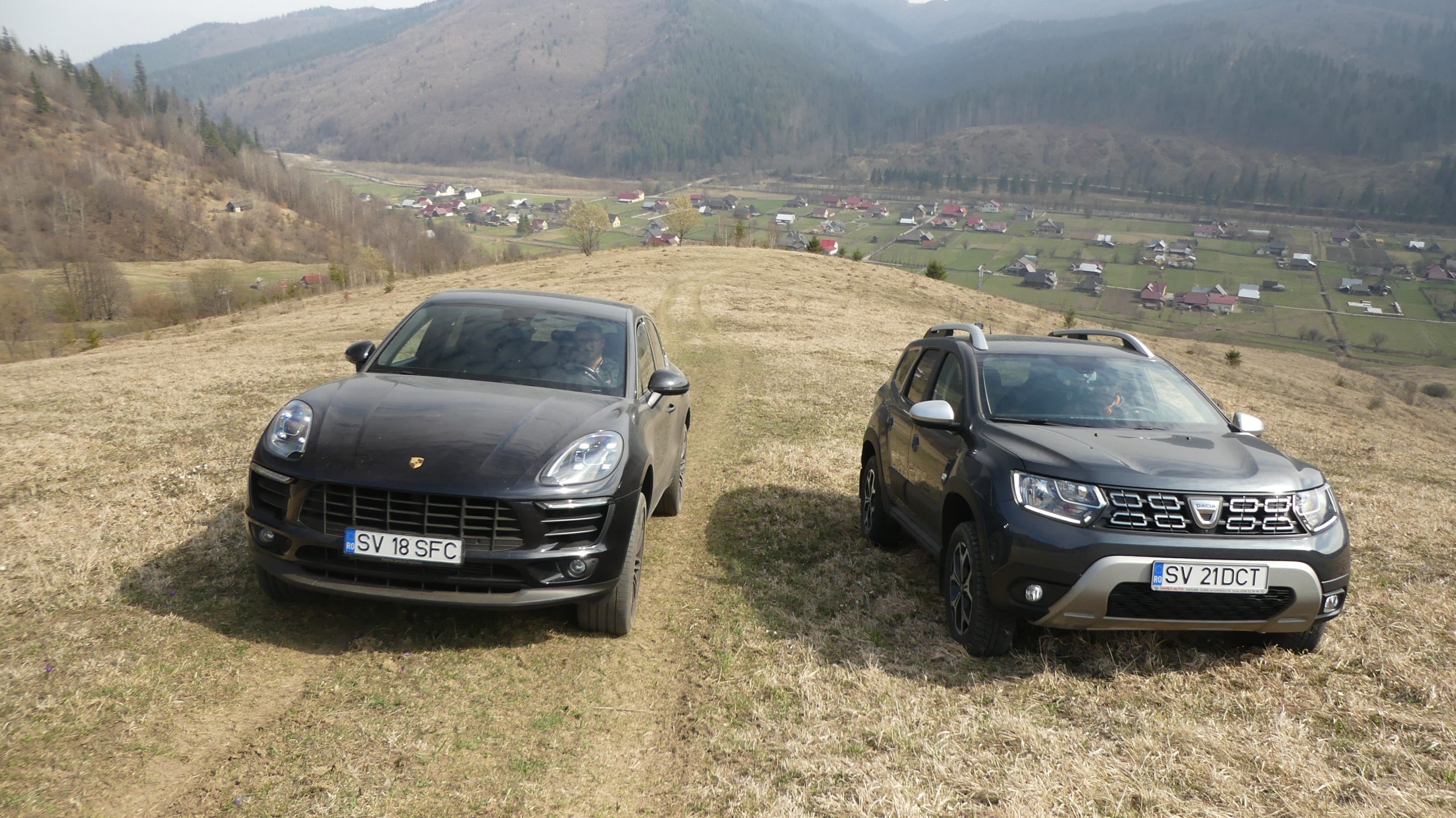 At the next hill the Porsche went up without any problems, helped very much by the automatic gearbox and all the electronic systems the car has working in offroad. I like the fact that the Macan goes up about 5 cm when the Offroad Mode is activated.
Here you have the full video with the Duster and the Porsche Macan:
Read More: