Today I stumbled on a Dacia Duster Offroad Concept that blew my mind. As a paradox, it's imagined as a 2WD Duster but with some very nice imporvements on the design.
This is the Pistonzero's Velociduster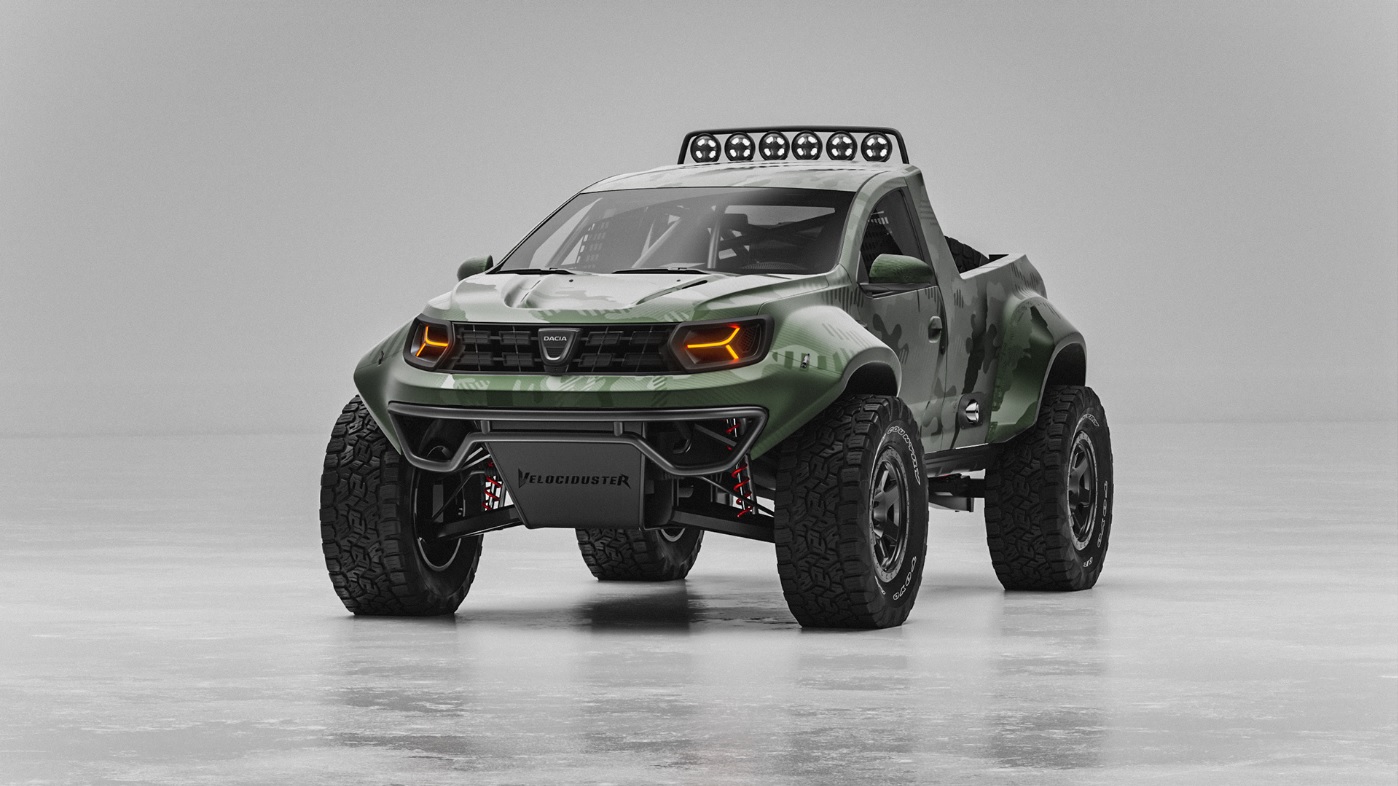 I say paradox because, in theory, a 2WD Duster is not much of an offroader. For as long as I've used my 4×4 Dacia Duster, with just the front wheels you can't get too far offroading. I think this concept can be made, but only for aesthetic purposes.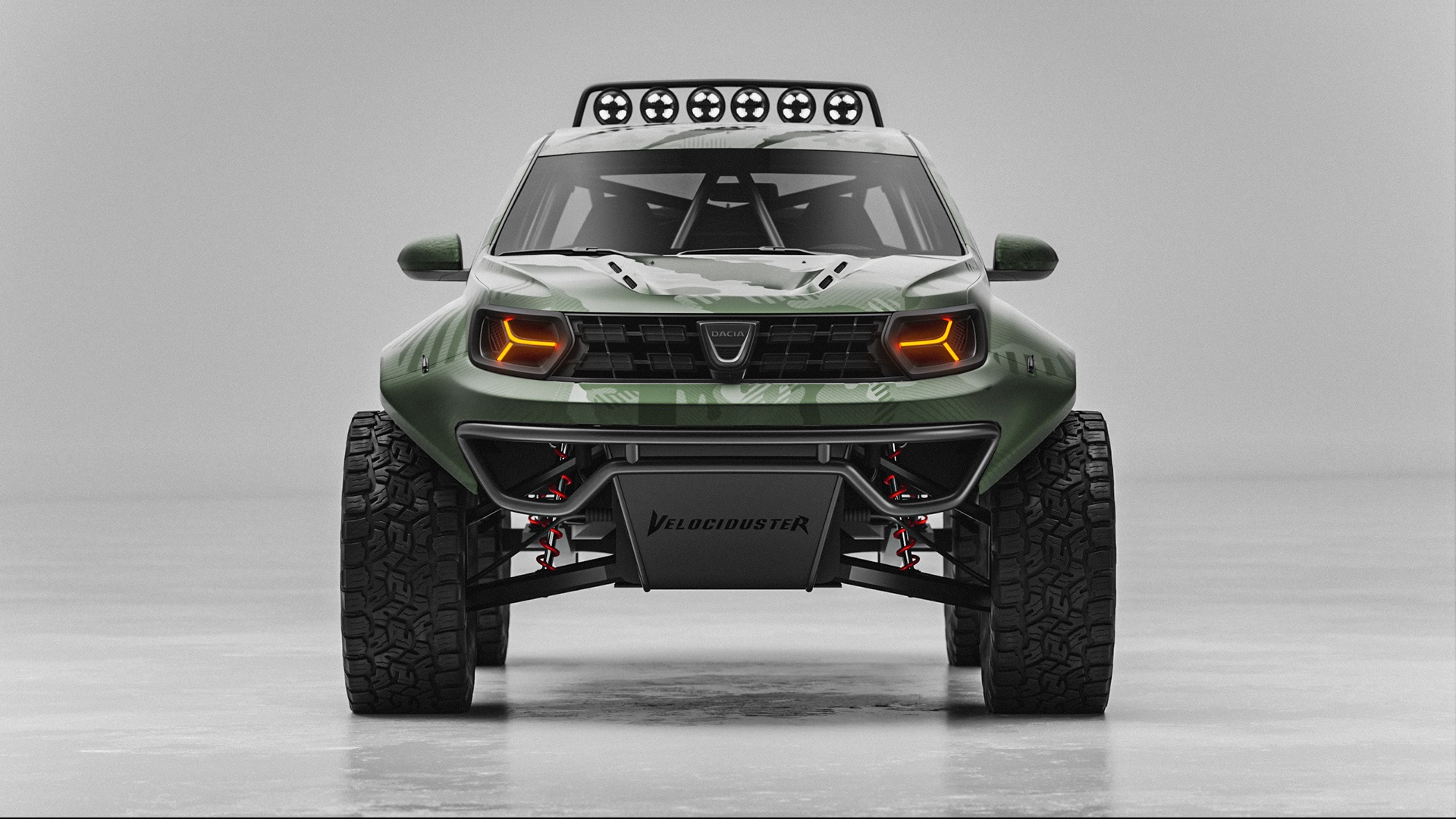 Another challenge would be how to make the engine move the huge wheels on the car. Perhaps a V8 engine put under the bonnet might do the trick.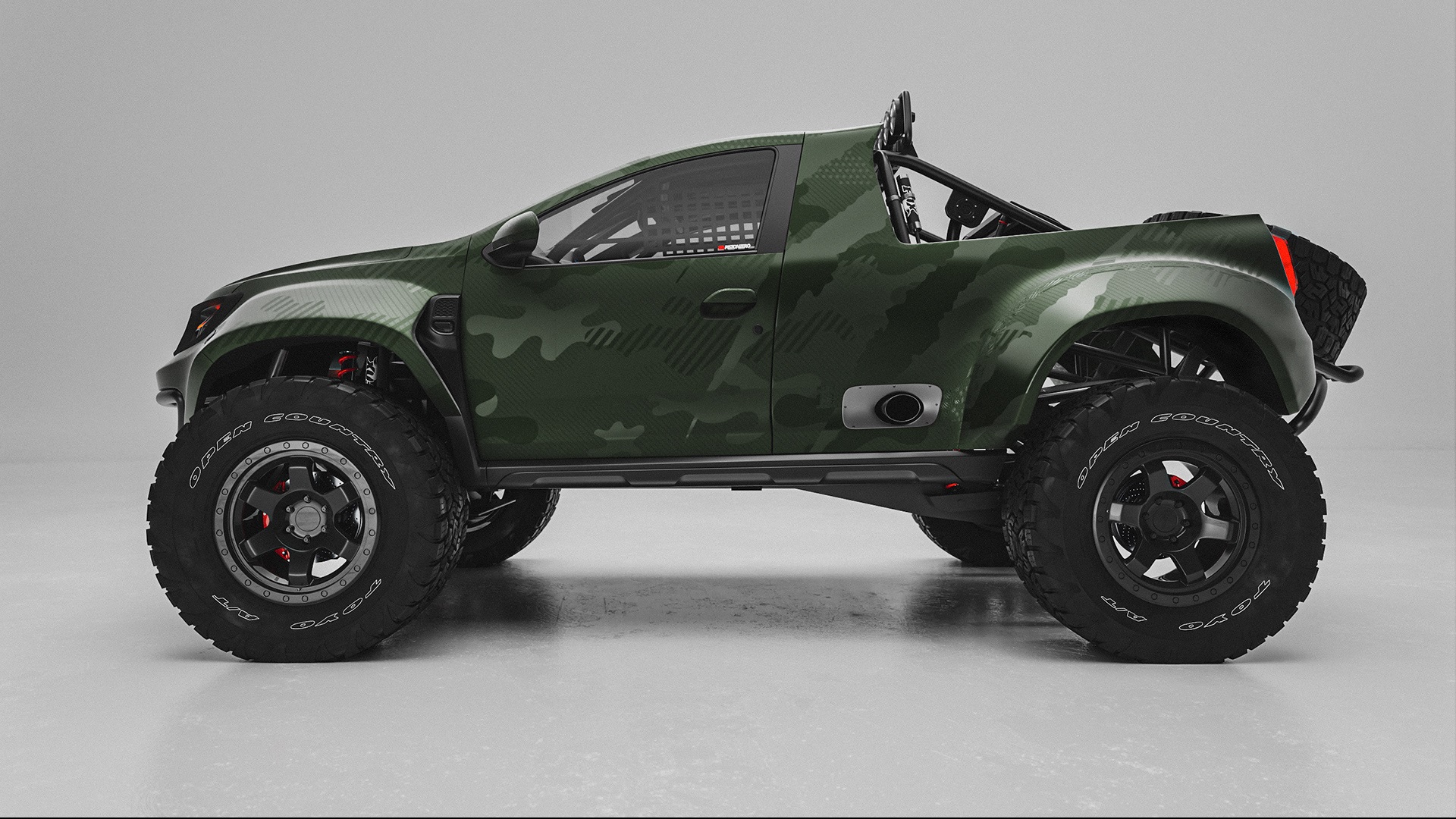 And I think it would be better that the model used for this extreme tunning to be the one with 4 doors. Otherwise you can't use it for some daily activities. I wonder what would be the real cost for this project and if some workshop would be interested in trying to make it real. Don't you?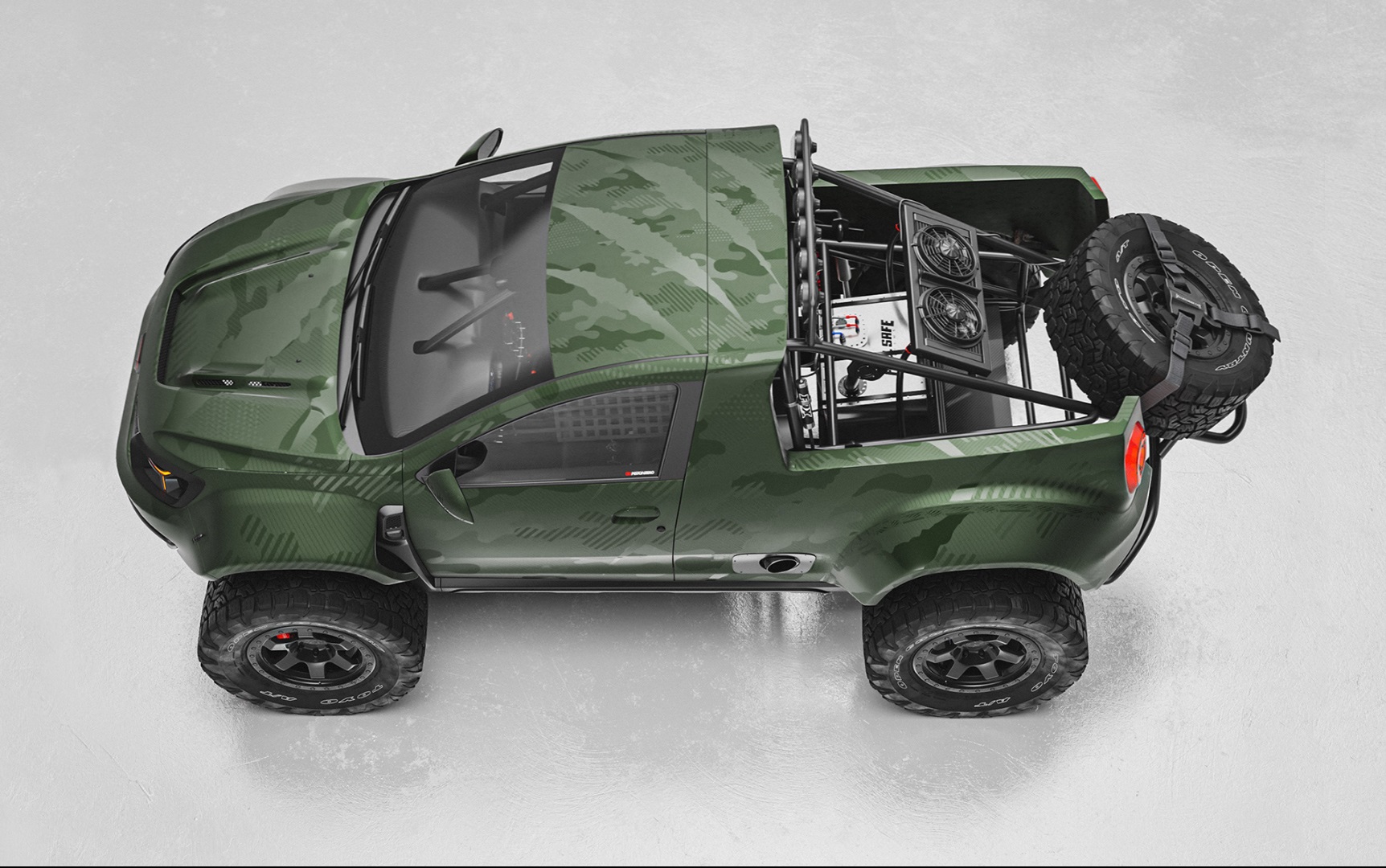 Anyways, as a visual ASMR, this Dacia Duster Concept remains the best one yet, too bad it will remain a concept with little to no chances of hiiting the offroad trails.