My first SUV "love" vs my actual SUV "love"
Back in 2016, when this model of Volkwagen Tiguan was released, I fell in love with it. In my opinion it was the perfect looking SUV. Not too big, not too small, 4Motion and lots of options. As the time passed and I didn't get to save enough money to buy it, my crush faded. I never got to see or drive the Tiguan until now and I must say it's very nice.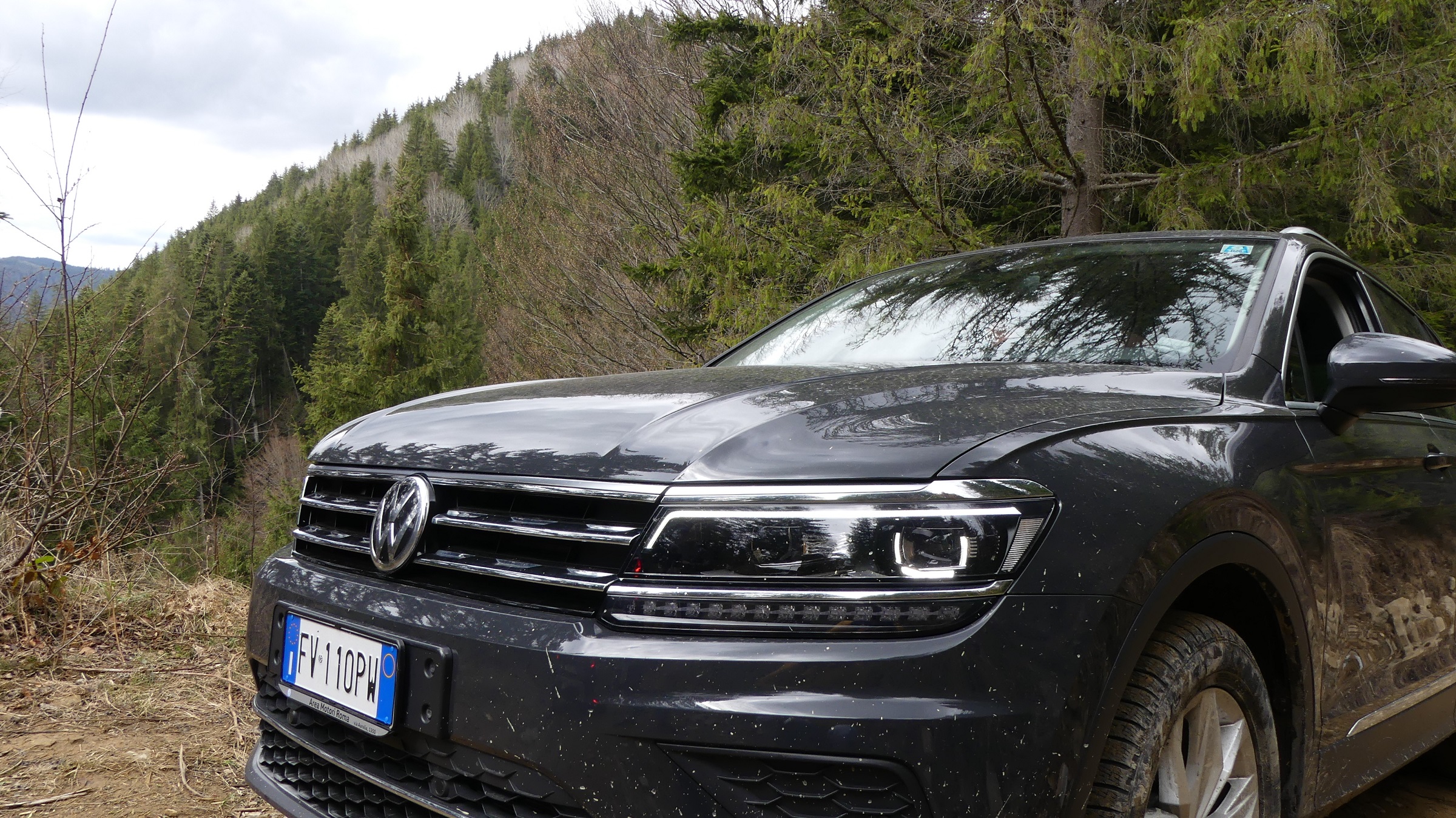 This one was the 2019 model, equiped with all the options available, on 18″ wheels with Pirelli winter tires. Because of the last weeks when the rain was very poor, the trail we went on was not that muddy therefore both cars made it very easily to the destination.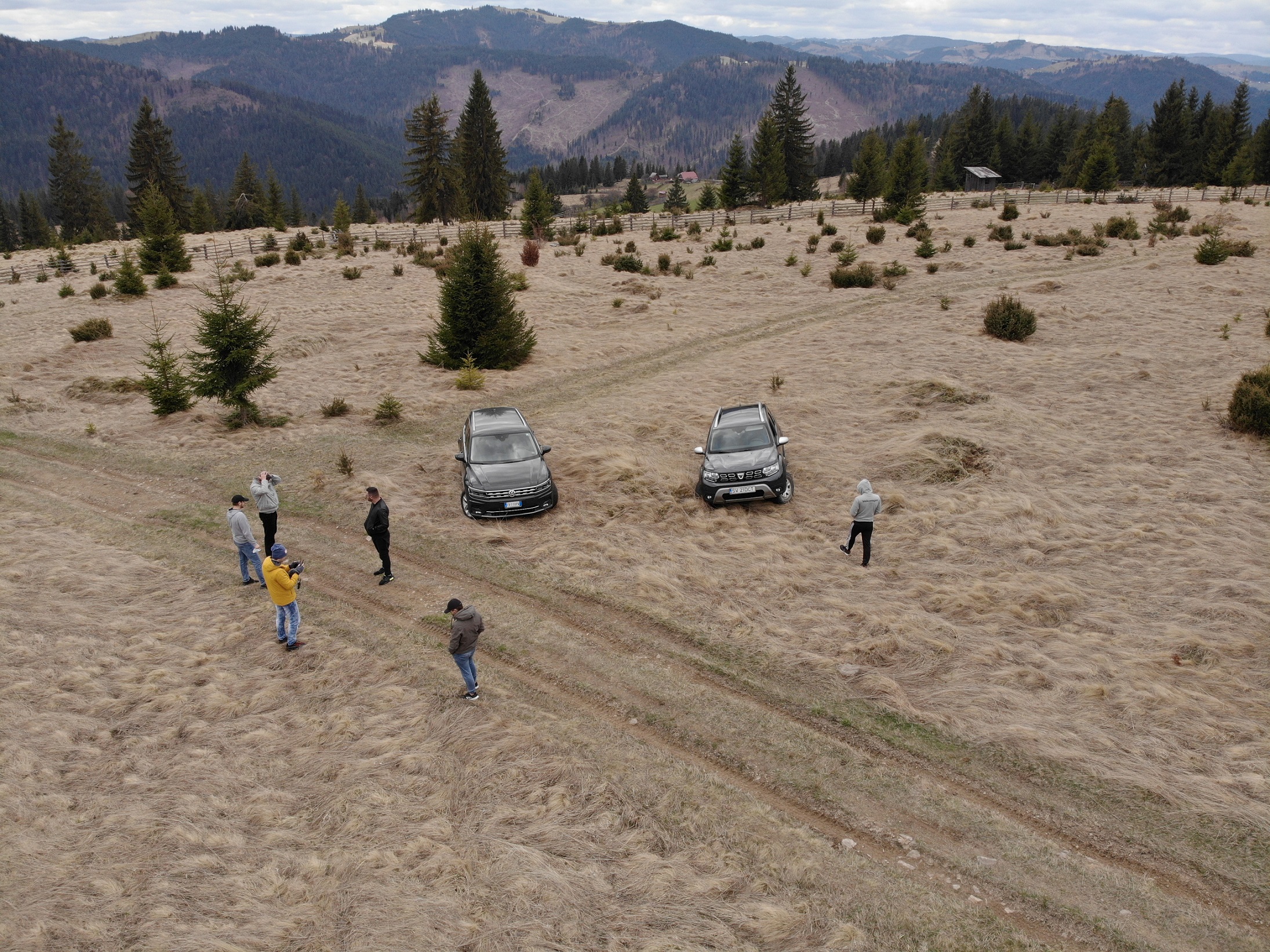 Speaking of the destionation, this is somewhere between Brodina and Nisipitu village, the view is to the south. The place is called "Sacalâș".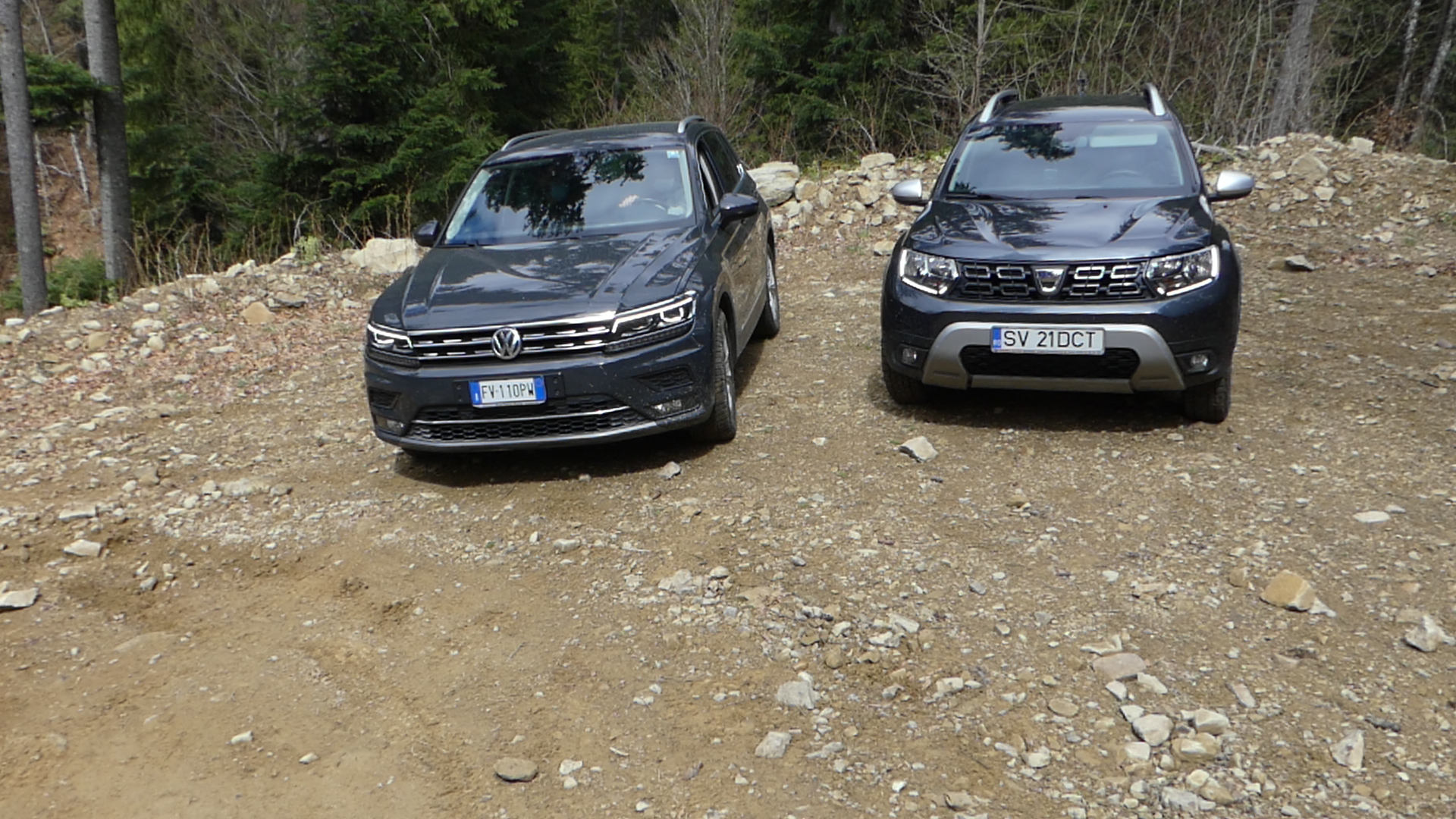 As you can see, the the most obvious difference between the cars is on the front bumper and because of that, the Tiguan has some limits when it comes to offroad driving. This time was not the case, maybe next time we will find a harder trail to climb and some muddy parts. Too bad this winter, when I went with the Audi A4 Allroad, the Tiguan was in its homecountry. The snow would have been so fun… But enough with that, there are still many winters ahead!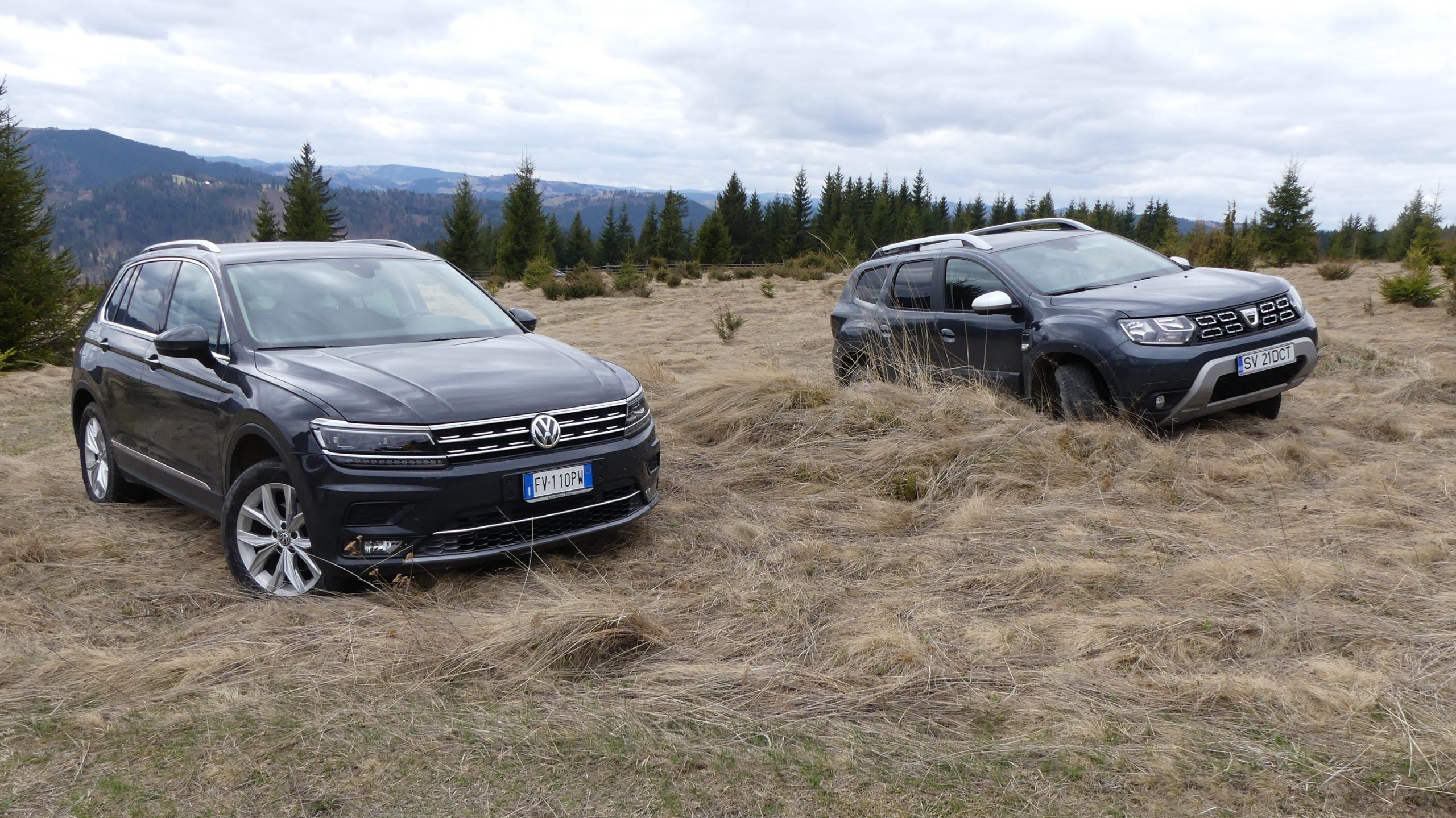 The Tiguan has 2.0 L engine and 150 HP with a DSG automatic gearbox. It also has Sport, Snow, Offroad, Eco modes. Because of the easy terrain, there was no need for the offroad mode to be activated.
Which seems more into its element? Leave a comment here or on the video!
More Duster vs …: