This is a new video made by the coleagues from Dacia Duster Trails & Technical. It's another versus video, this time between a Dacia Duster and a Land Rover Defender.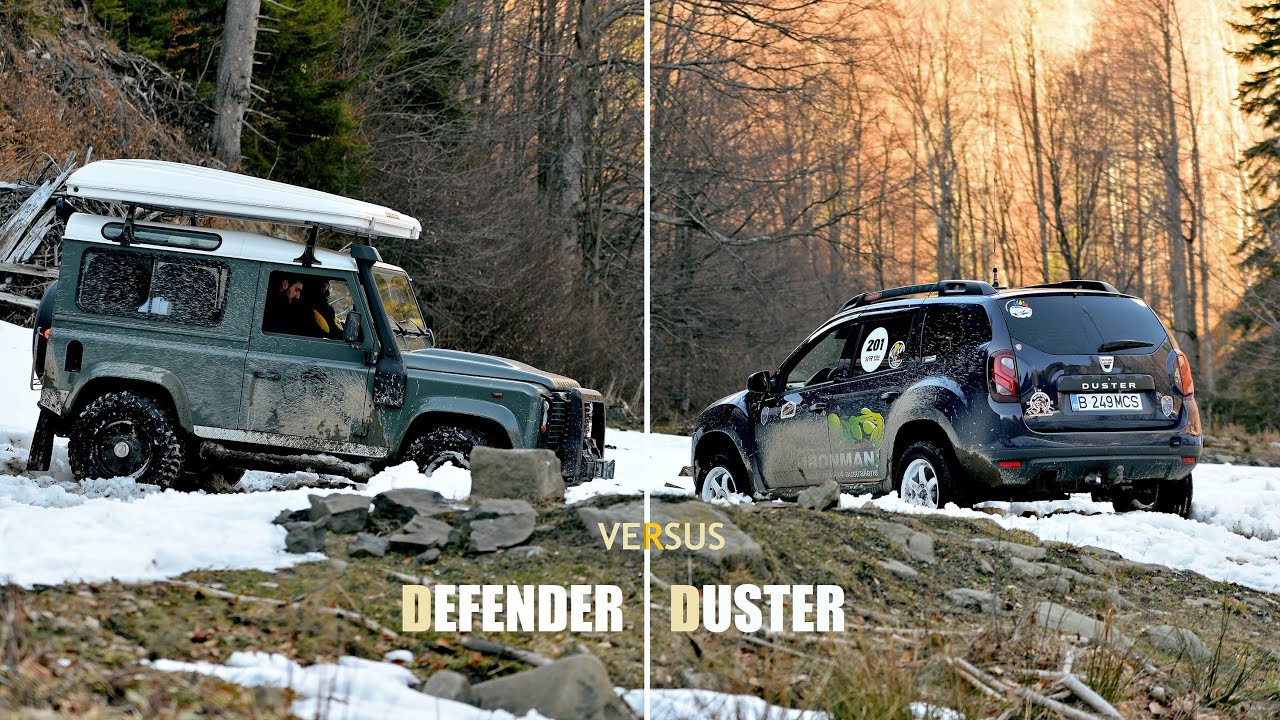 The Landrover Defender is a 2016 model and has a 2.2 engine made by Ford with 128hp. Its tires are Kumho Road Venture MT KL71 with their pressure set at 1bar. The 2015 Dacia Duster has an 1.5dci engine (made by the Renault and Mercedes alliance) With a software update he is now sporting 130hp. The Duster is using Remolded Winter W760 tires at the pressure of 1.6bar.
The duster is going in first, he has no dedicated low gear, just a first by design low first gear, this is why he is trying to push with some inertia while trying to climb as much as possible and doing several attempts.As you can see, the ground has an initial lateral incline and this makes the car slide sideways on the back wheels. If the back and front wheels no longer use the same lane, made by the front wheels, they will need to push deep snow on both axels and not just the front one. This can make both ends of the car unstable and force the Duster driver to reajust, slow down and thus be forced to try again.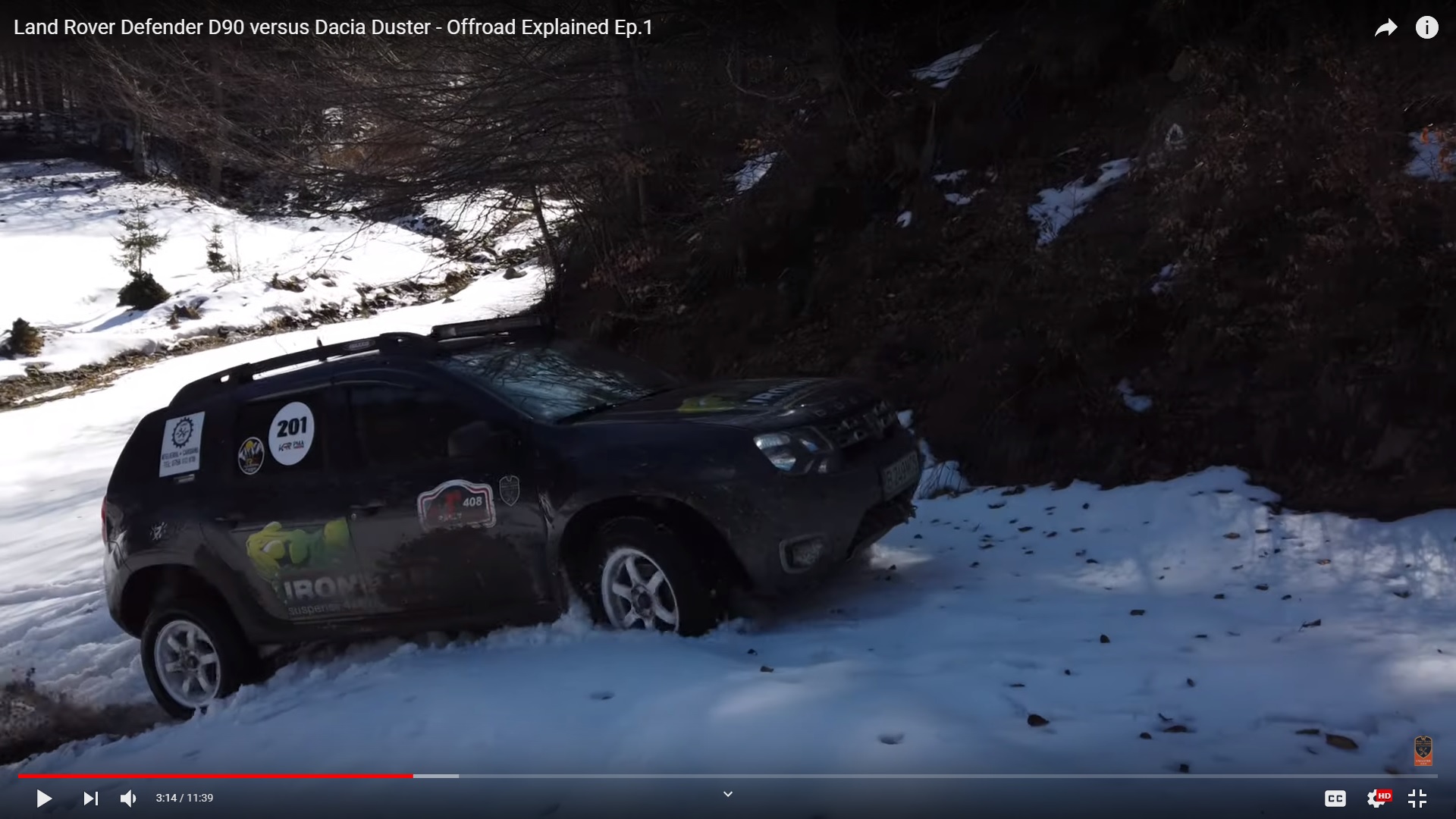 The winter tires are not digging deep enough to reach under the snow, this is also why they loose inertia and also they have problems clearing a path in the snow. With every single attempt the Duster is going up the slope more and more, but in the end he decides that enough is enough and he leaves the Defender to go on.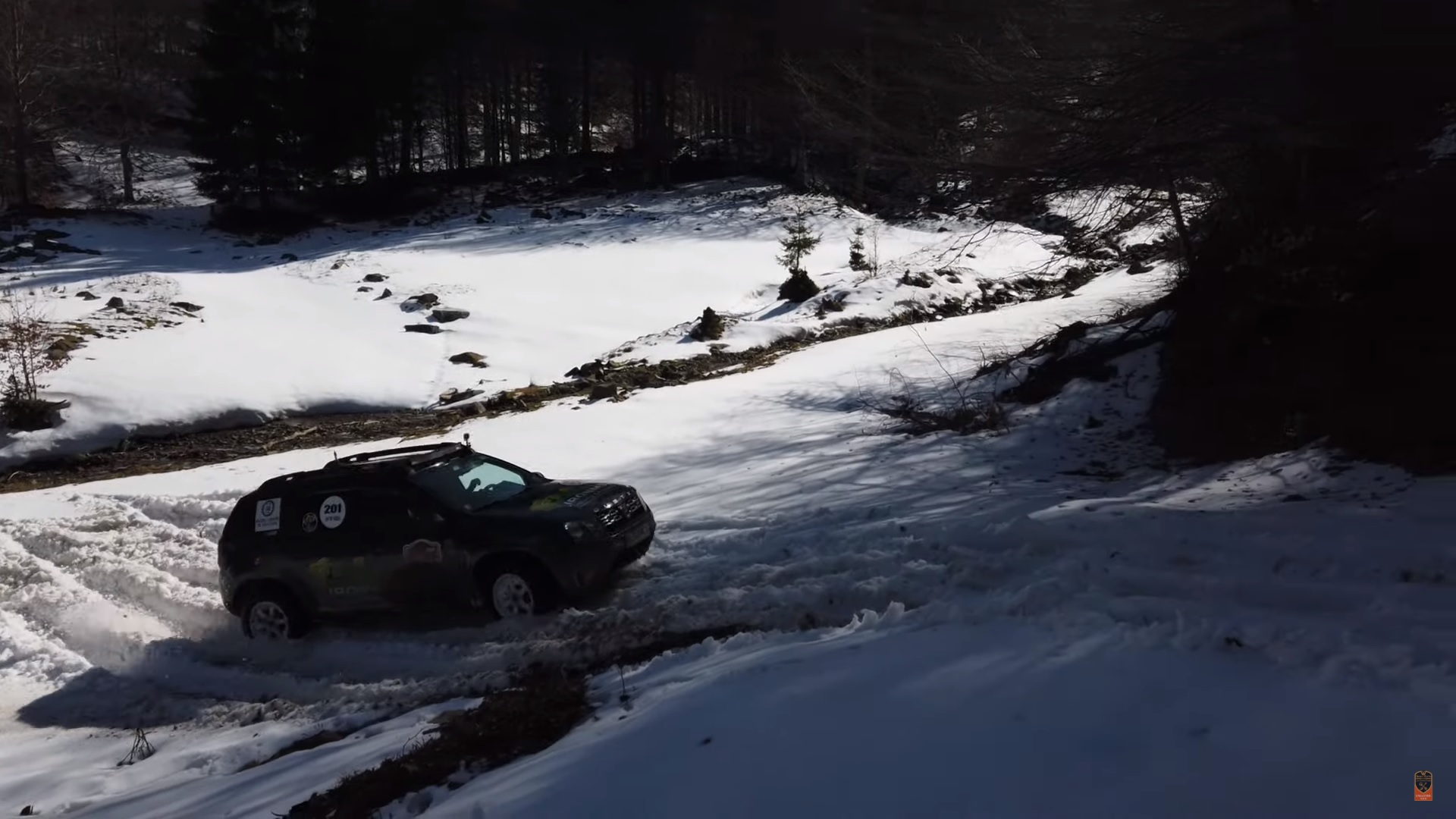 Initially the defender pushes in deep snow, then he uses the Duster lanes quite well to regain speed, but you can also see that he also has an early lateral incline. All it's fine until he reaches the end on the snow lanes, he is still pushing but looking like he is going to fail.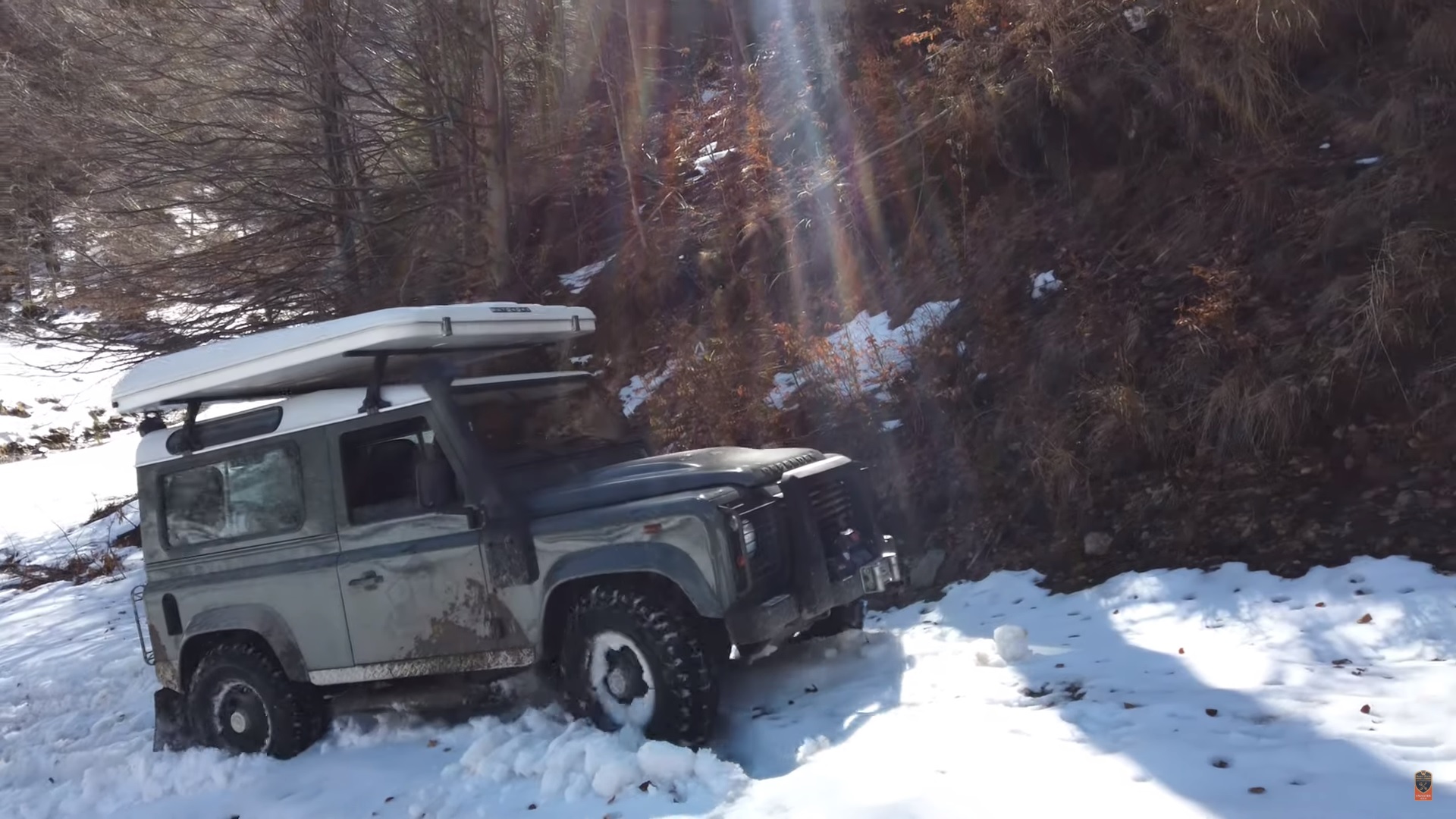 But now his advangates come into play, he has more weight, so its heavier than the Duster and its MT tires dig better. That's why they reach better soil under the snow. Once that happens you will see the defender regain traction. Soon after the back wheels enter the first weels lane, the car only pushes snow with the front wheels and this helps a lot, as you can see the last part of the climb.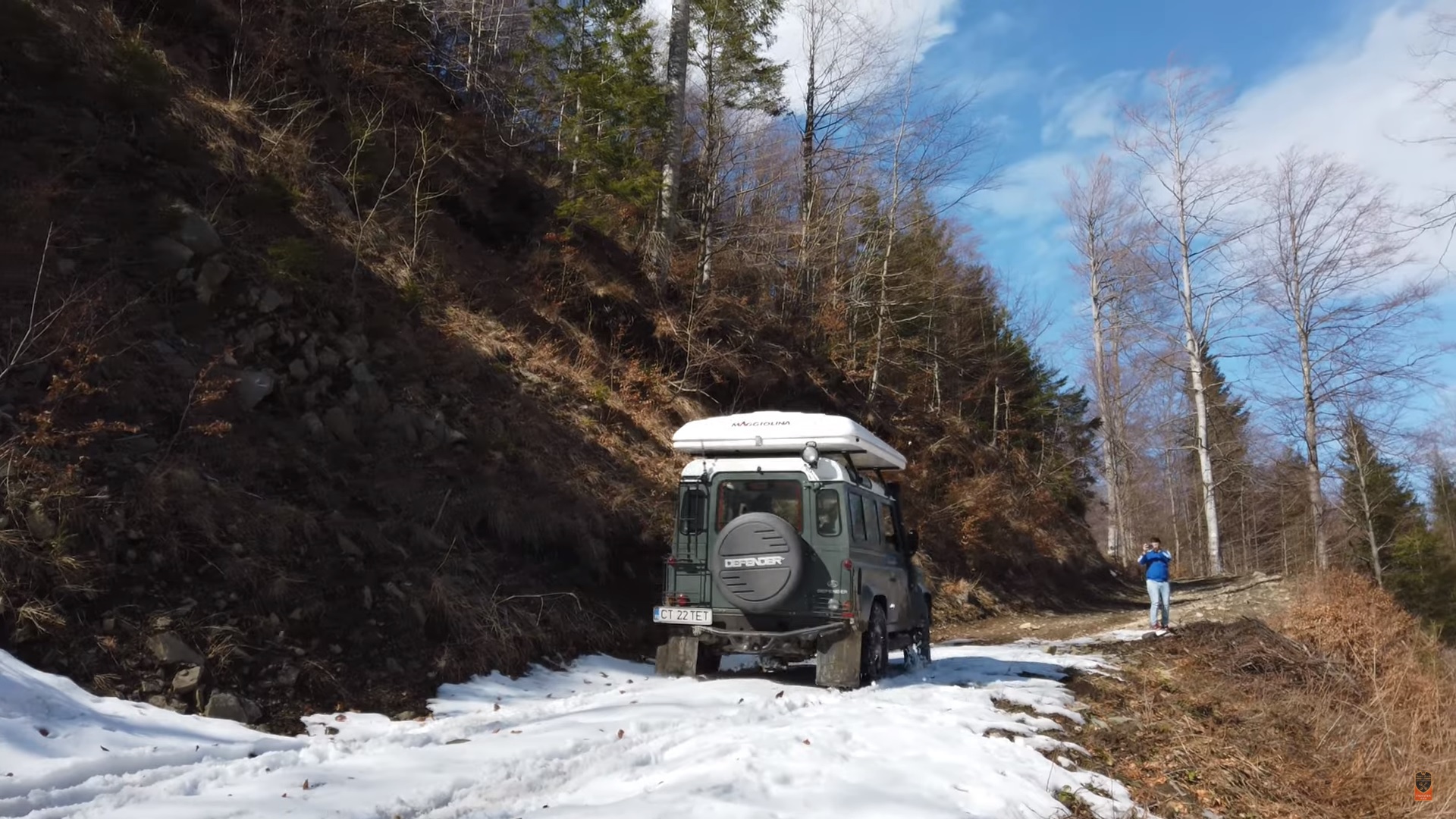 The Duster easily climbed after the Defender. The defender's tracks helped him avoid any snow pushing, so that was enough for him to climb. Also the lanes help guide the car on a good trajectory while the inetrtia is better mantained. This is only the first part of the duel, stay tuned for the second part. Enjoy and share!
Link for the video:
More from this category: