In Romania, the most expensive Dacia Duster, together with additional equipment, reaches a price of approximately 23,000 euros. The value is quite generous, considering that we are talking about a car of the manufacturer from Mioveni. However, there is a significantly more expensive iteration of the car and it comes from Germany.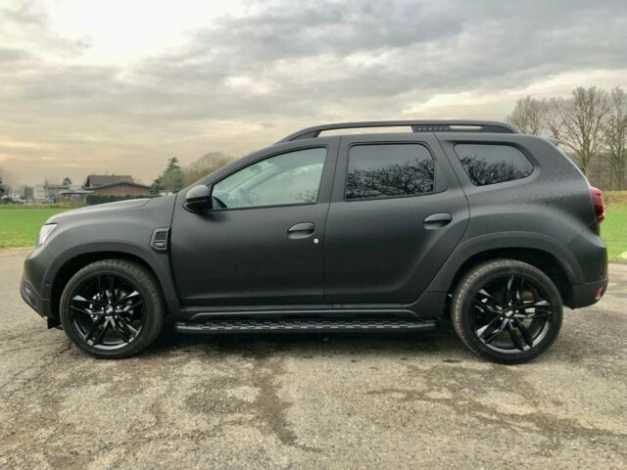 Carpoint is a German company specializing in car modifications in the most spectacular way possible. Surprisingly, for several years, it has focused on the tuning potential of Dacia cars, and several attractive models are available for sale on the German company's website. Predictably, the changes are not cheap and, without realizing it, you end up making a significant investment in the most expensive Dacia ever produced.
Dacia Duster, in the most expensive version
With the full name Dacia Duster Prestige Carpoint Black Edition, this car comes from Germany and is sold in a limited edition at a price of 31,990 euros. The vehicle is on petrol, has an automatic transmission, a 1332 cc engine and no less than 150 horsepower. For more technical details, you can access his dedicated page on the Carpoint website. Unfortunately, it does not have all-wheel drive. The list of features for the more expensive Dacia Duster also includes, among others, black matte foil (Oracal 970 satin black), special exhaust system made with 2 black exhaust pipes, 19-inch black alloy wheels, bars black ceiling, front and rear bars, "Carpoint Edition" side stickers, "Carpoint Edition" stainless steel sills, "Carpoint Edition" velor mats, black LED side indicators.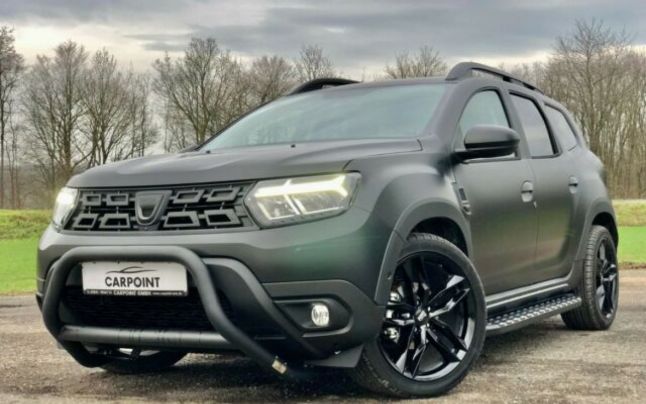 Carpoint, founded in 2007 in the western German city of Neukirchen-Vluyn, still has no less than 15 modified Dacia cars on sale. Check out their Facebook Page!
Also Read: