The Dacia Bigster is set to give you seven-seater practicality  and PHEV technology at an unbelievable price.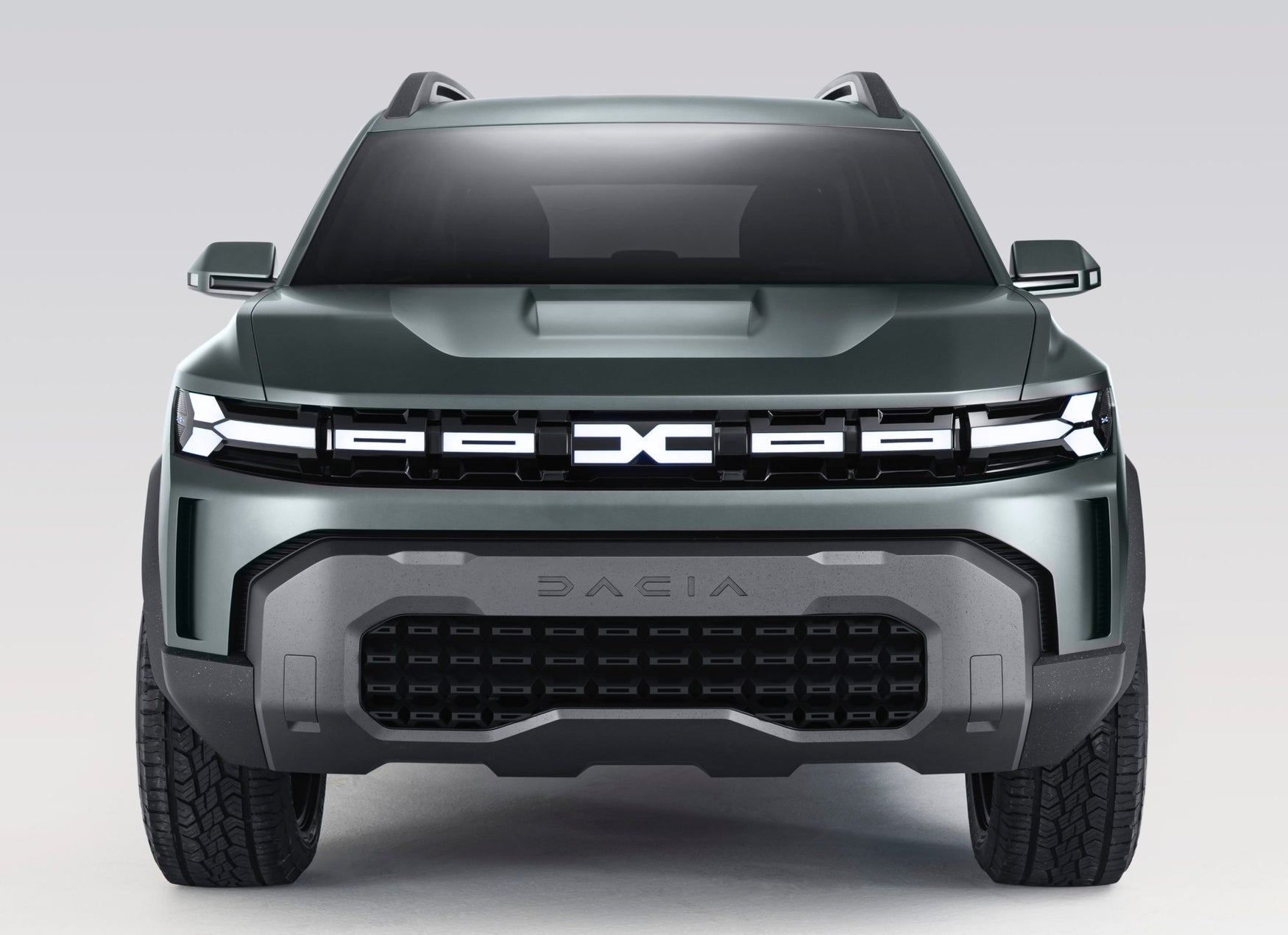 The Dacia Bigster is set to go on sale for a scarcely believable £20,000 when it's unveiled towards the end of this year. Expect to pay closer to £30,000 for a hybrid model.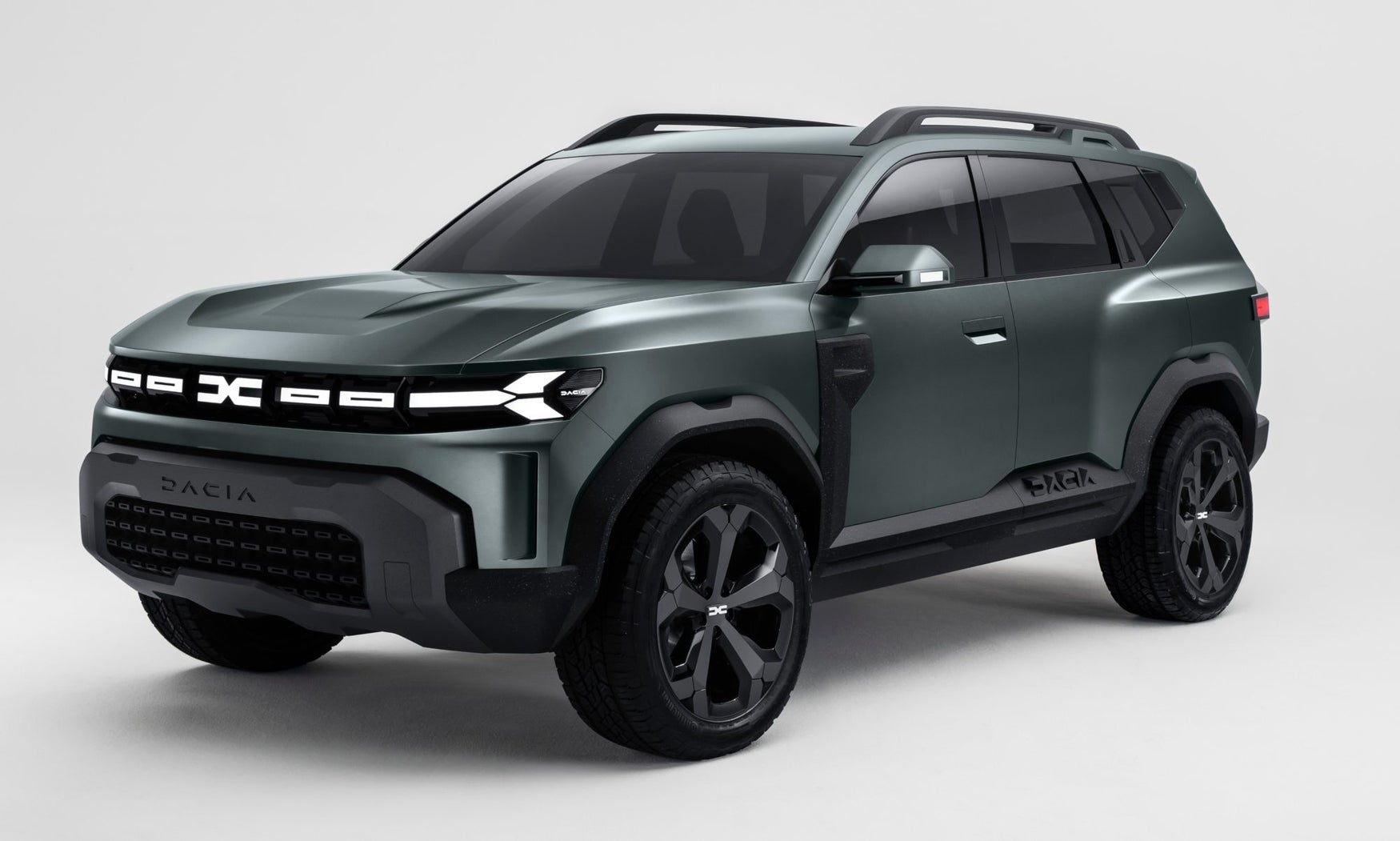 If you like the looks of the smaller Duster, then you're going to love the chunky looks of its larger sibling the Dacia Bigster.
With boxed wheel arches, an imposing grille, angular bumpers and its sheer size – its 4.6m long –  the Bigster looks like a Duster that's hit puberty (and the weights). Plus, you get handy features like proper roof rails that make it easy to fix a bike rack or storage box.
Meanwhile, the green paint in these pictures looks a perfect match – think military green Land Rover Defender – and the hidden rear door handles are a neat touch that make the Bigster appear sportier.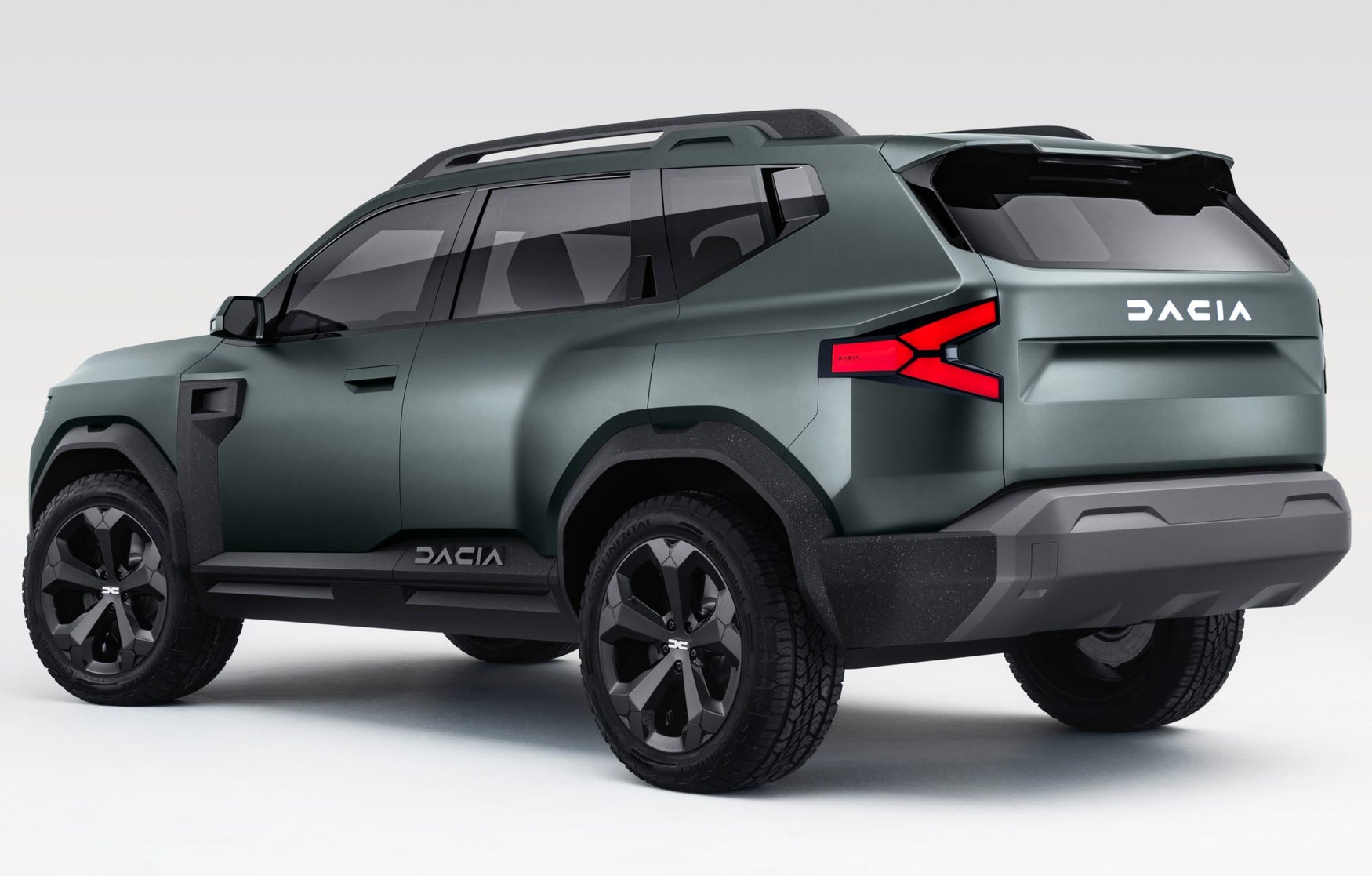 The Dacia Bigster's interior will follow the same nothing-too-fancy ethos as the exterior.
Should you care? For the money, no, not at all. And on the bright side, the days of Dacia selling you a car with no radio are behind us, you can expect the Bigster to get basic kit like air-con and a simple infotainment screen with Apple CarPlay and Android Auto as standard.
2022 Dacia Bigster PHEV and engines
The Dacia Duster will share its chassis with the Renault Captur, so we have a pretty good idea what engines it is likely to use. The bedrock of the range will take the form of Renault's 1.0-litre three-cylinder petrol, which produces up to 130PS in the Captur.
Performance will not be earth-shattering, but with the car full of family and stuff, that's unlikely to be an issue. What's more likely to be of concern is fuel economy and you can expect the Bigster to return 40mpg or thereabouts – not bad for a big petrol-powered SUV.
Want a better figure? Then you'll want the PHEV model that Dacia has said is also planned. It'll likely use the Captur's 1.6-litre plug-in hybrid engine that produces 160PS and gives the Renault an electric range of around 30 miles. Keep the battery charged and that could save you a fortune if you do lots of short trips.
Diesel is also likely and – if the Duster is anything to go by – the diesel version could be the only Bigster to be offered with four-wheel drive, giving it the ability to back up its rugged looks.
A seven-speed dual-clutch automatic gearbox will likely also be offered on mid-range models and above.
Here is a spotted model of what could be the next Dacia model, photographed in Prague, in the begining of January, 2022.