Best Offroad Channels on Youtube
They're big, they're expensive, they're put to ultimate test an endurance trails. Here are my top ten offroad channels on Youtube:
10. Cotanak Off Road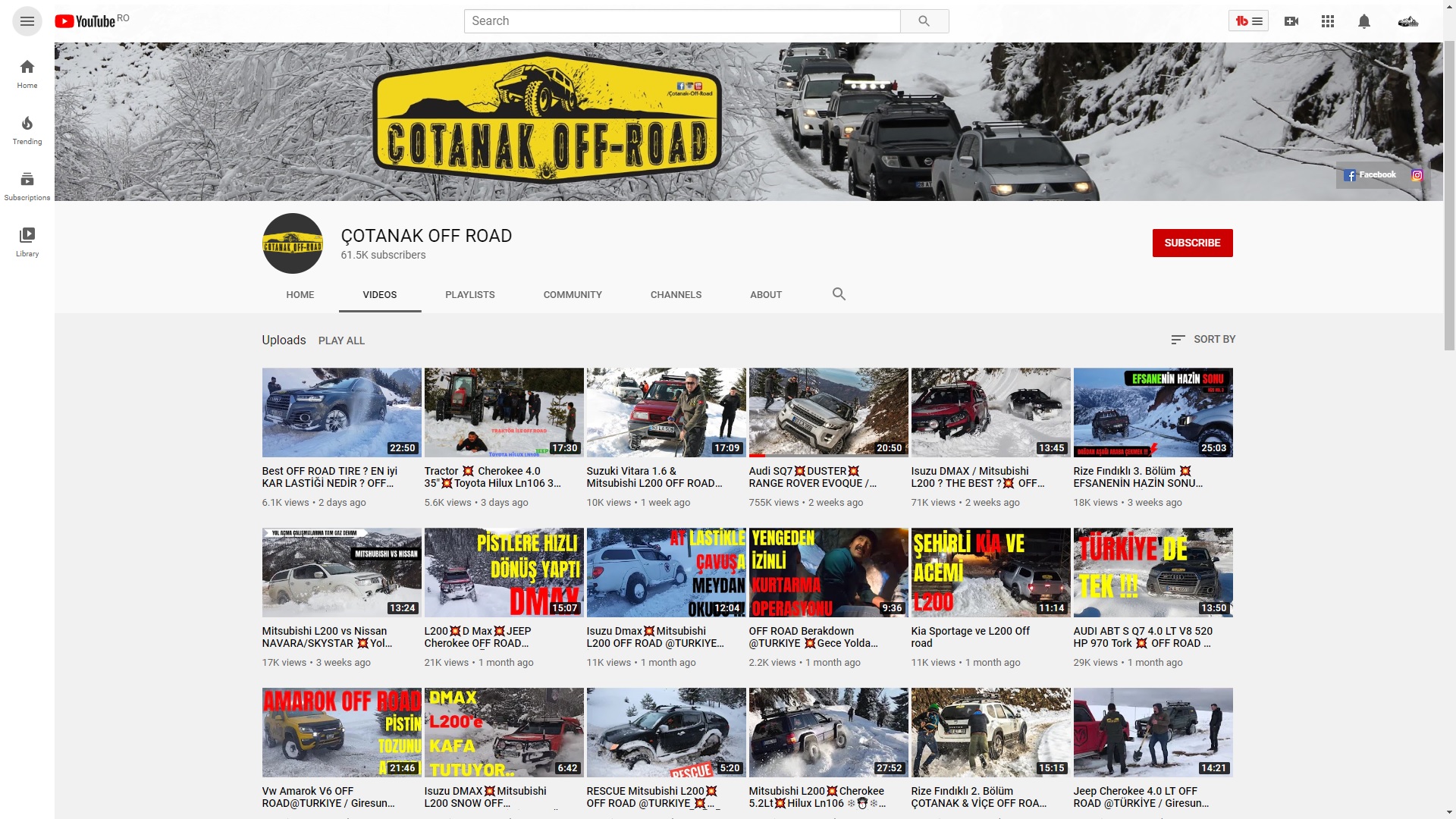 The channel is based on Turkey, it featured videos of various offroad cars from Dacia Duster to Toyota Land Cruiser, from Lada Niva to Audi SQ7. It started on May 2014 and now it has 61.5K subscribers and over 24 milion views. The most popular video: extreme OFF ROAD Nissan Mitsubishi Suzuki Ssagyoung
9. Offroad Turkiye
Offroad Turkiye is a strong team of friends that have powerful modified offroad cars that upload on a weekly basis. From its first upload back in July 2013, they have over 89.1K fans and more than 37 milion views. The most popular video: EXTREME OFFROAD @BELGRAD **land rover-jeep-nissan-toyota.
8. Ronny Dahl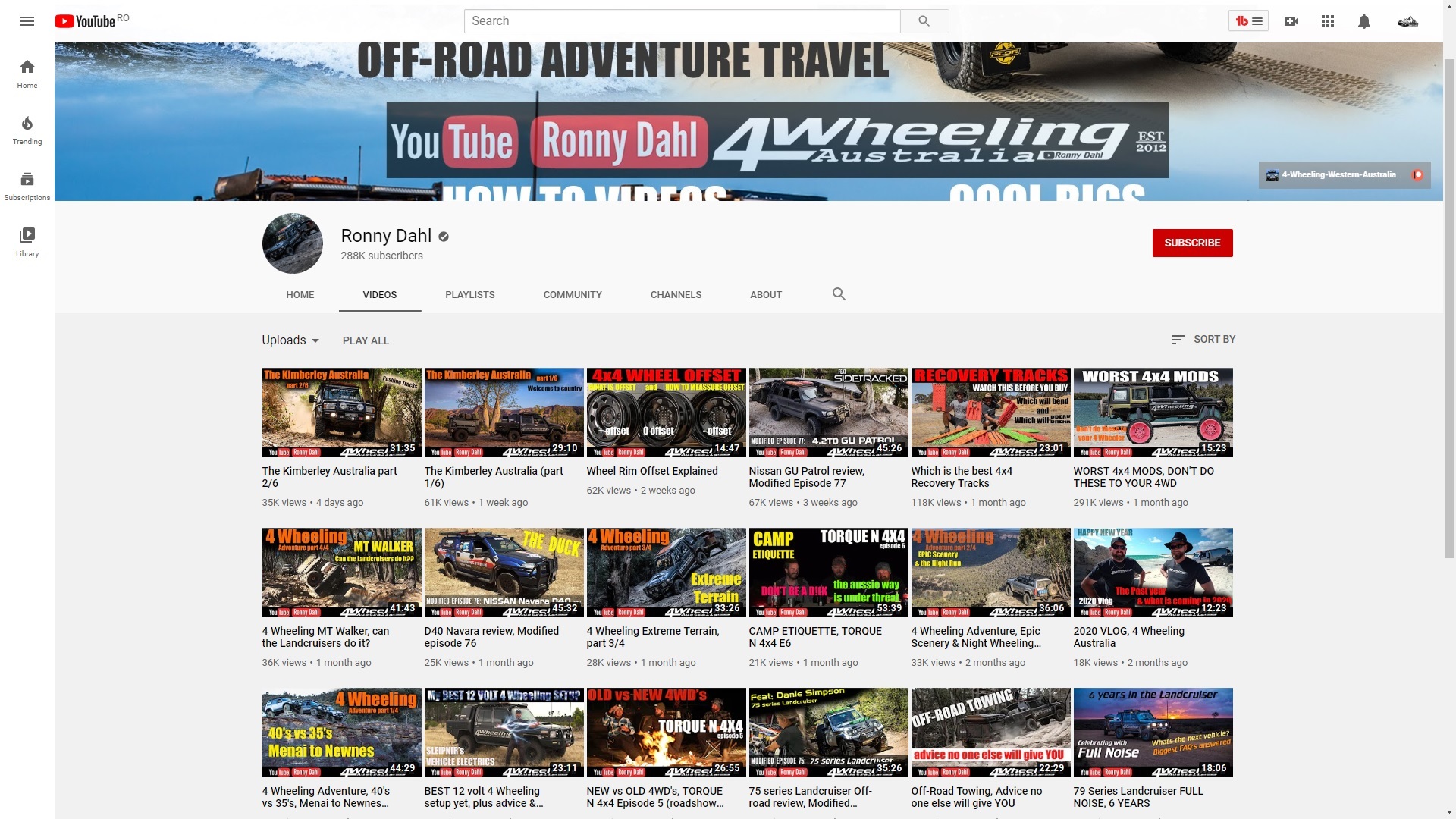 Ronny Dahl is an australian youtube channel that offers vraiuos offroad videos like 4x4ing, off-roading, overlanders, touring, adventures and camping. First upload was in September 2011, now has 288K subscribers and more than 54 milion views. Most popular video: All Terrain vs Mud Terrain, best tyres
7. All 4 Adventure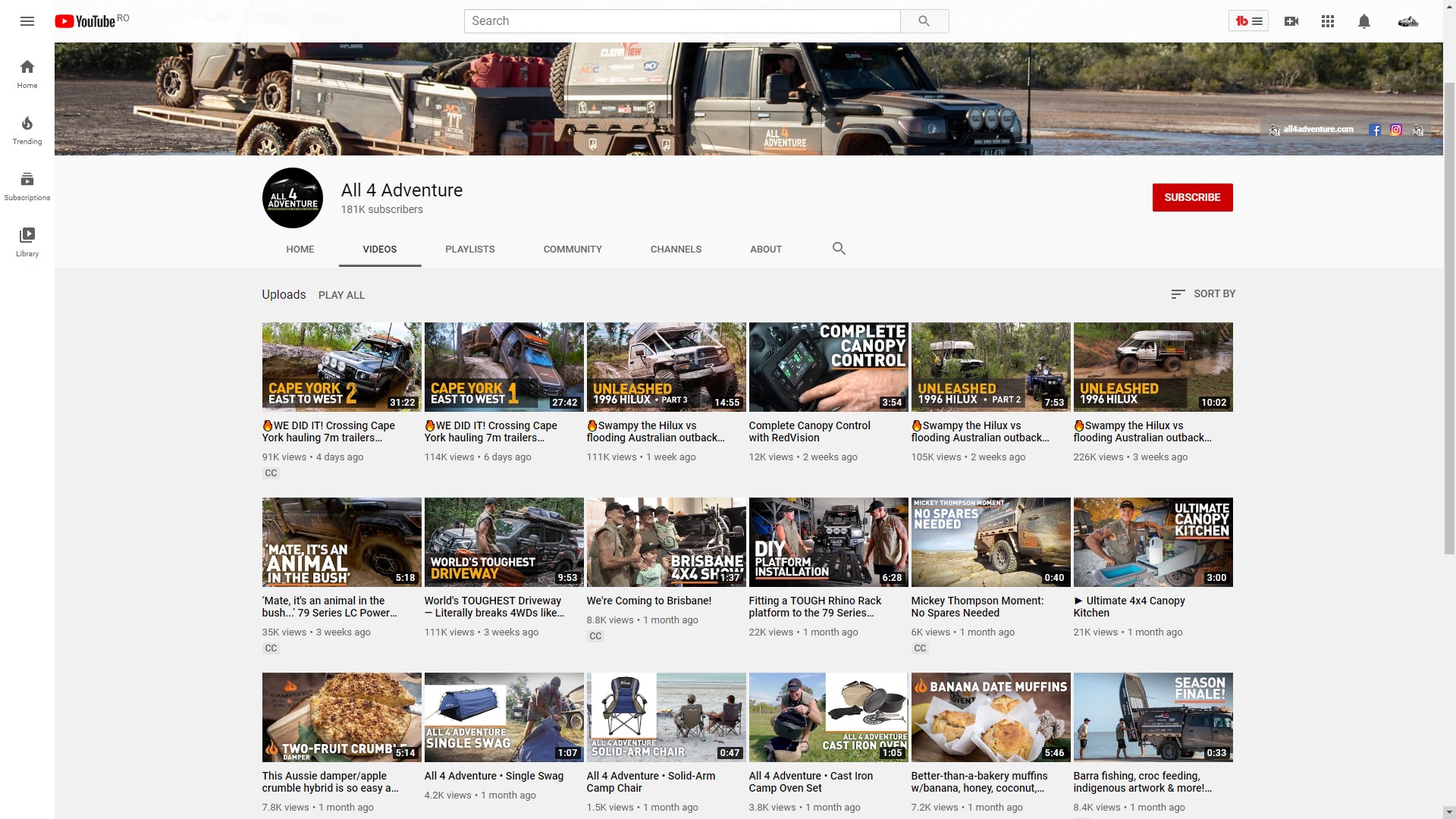 This is another australian based Youtube channel following a couple of modern-day adventurers on rugged expeditions into some of the remotest corners and wildest frontiers of Australia. From December 2010 untill now they gathered more than 43 milion views and 181K subscribers.
The most popular video: 4×4 Recovery Goes Seriously Wrong
6.Kanal Ne Tormozi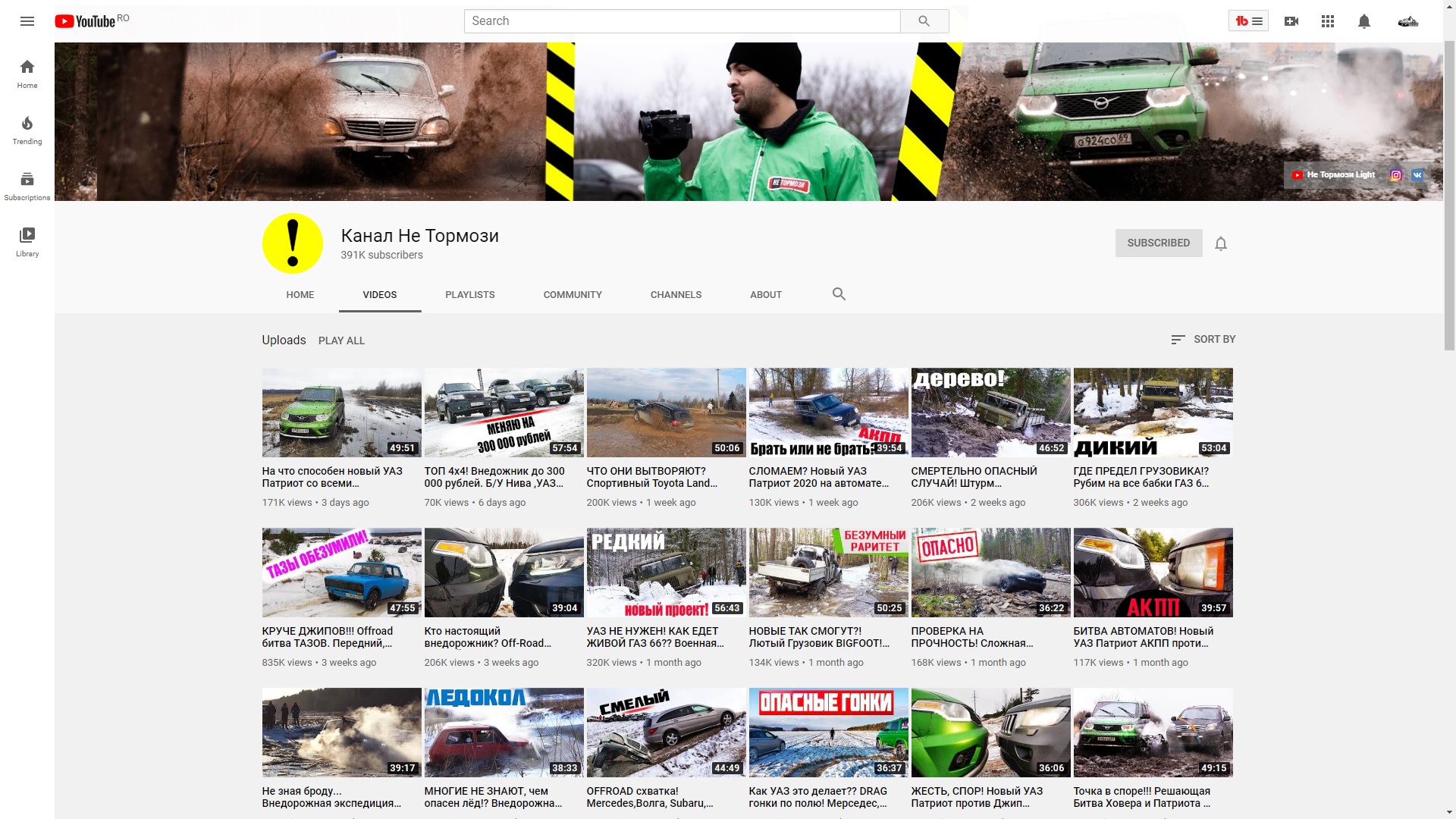 The guys from this channel love tuning and off-road! Channel releases are dedicated to cars and everything connected with them.The main direction is Off-road and amateur competitions (battles) between SUVs, crossovers and other cars.
Started on February 2016 and now has 391K subscribers and 105 milion views. Content in russian. Most viewed video:
5. 4WD Action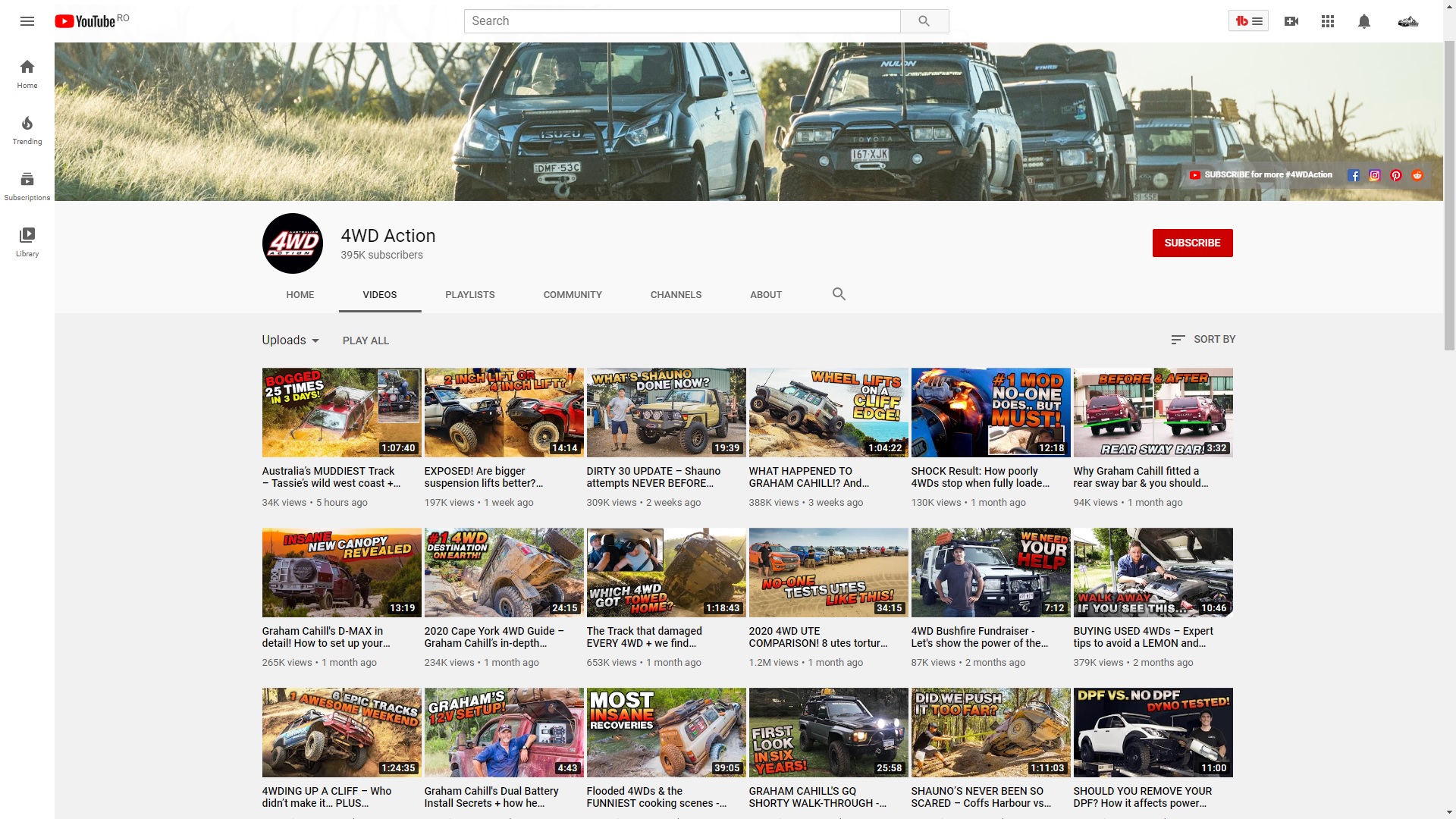 Another australian channel that came to light in June 2007 and offers constatly uploaded video from the adventures they go, plus comparison between cars and other projets. Right now they have 395K subscribers and 62 milion views. The most popular video there:
The DEEPEST 4WD River Crossing – Insane Cape York Adventure
4. Anshuman Bishnoi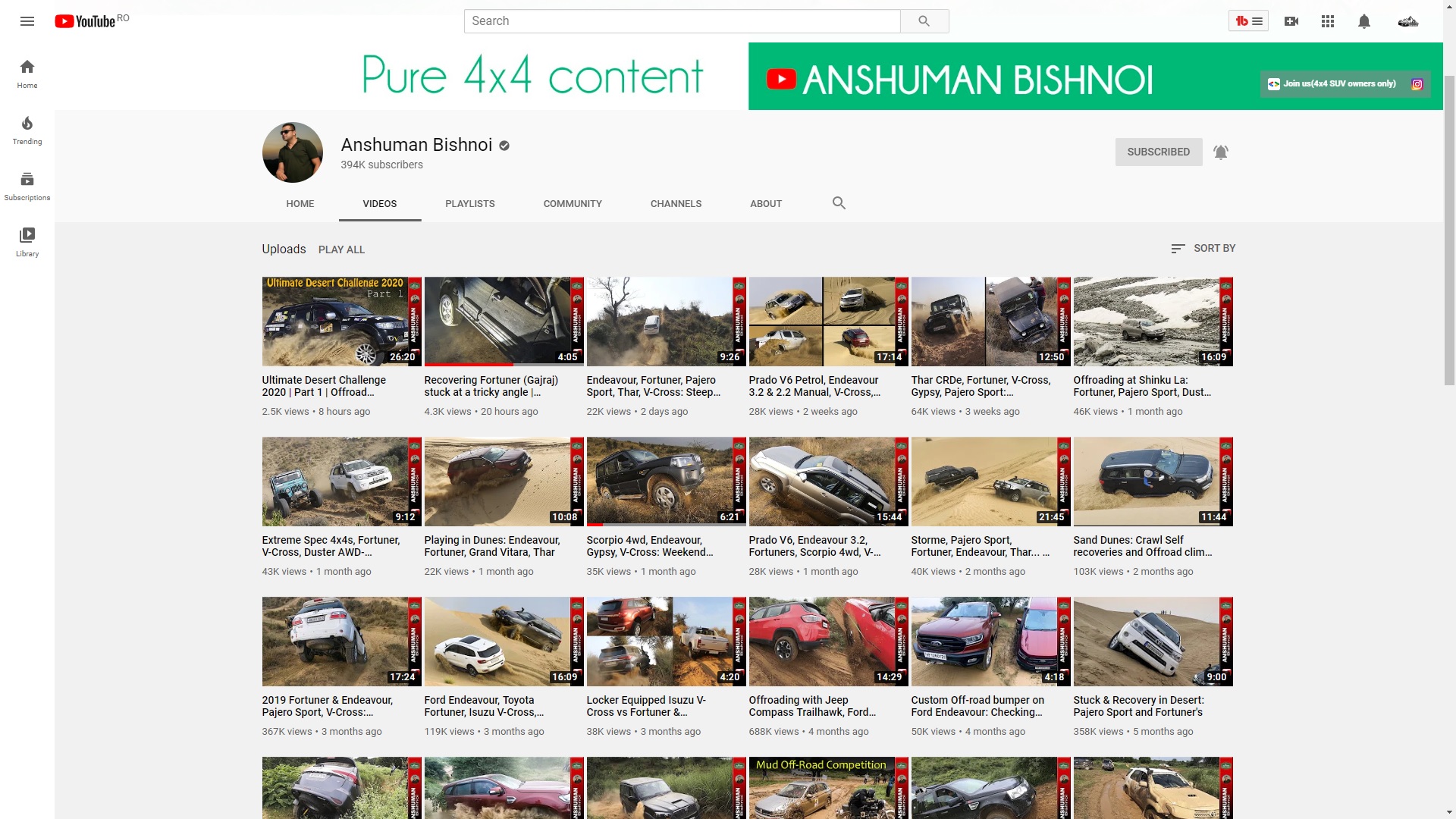 This channel is all about snad offroad and other trial offroading stuff from India. It uploads new videos every week with many offroad cars participating. Joined Youtube on September 2013 and now stand at  394K subscribers and 127 milion views. Most viewed video:
Fortuner, Thar, Storme 400, Endeavour: Trying a vertical climb.
3. The Fast Lane Truck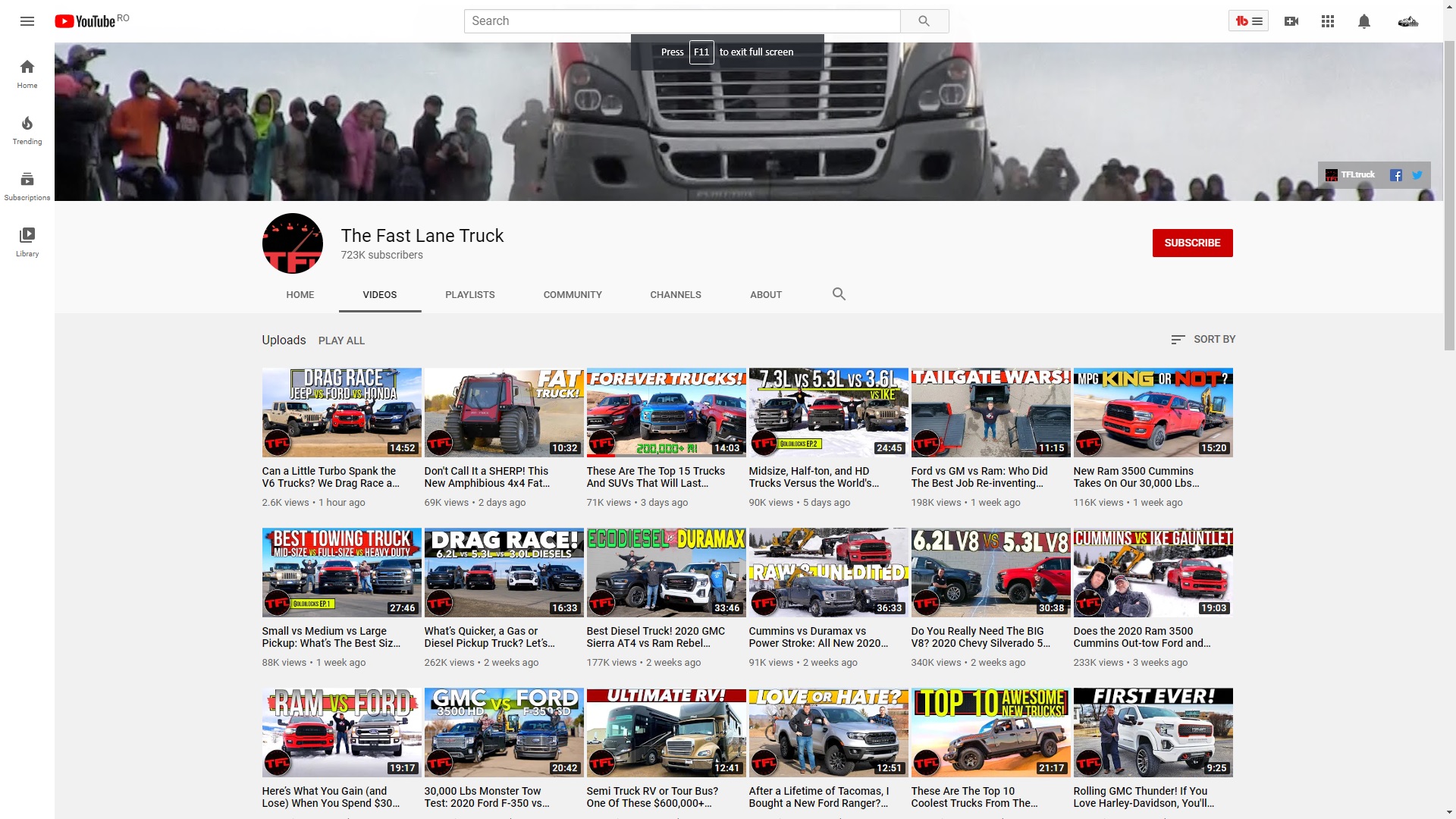 Based in US, this channel offers videos mostly with big truck with big engines and big offroad cars. Started uploading on May 2012 and it's now streaming to over 723K subscribers 29.1 milion views This is the most popular video: EarthRoamer XV-LTS F-550 Off-Road RV
2. wilimovich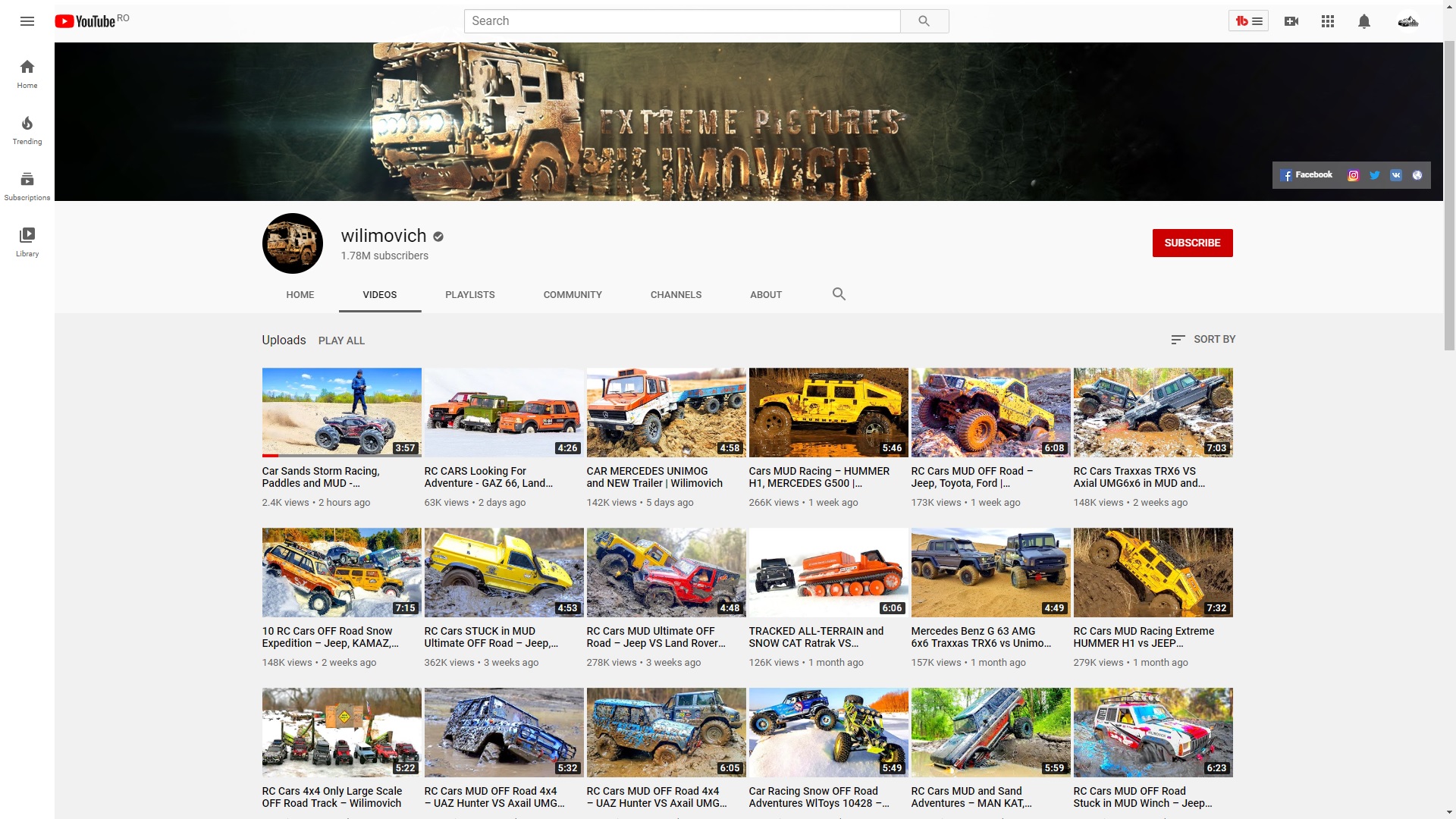 wilimovich made his youtube channel big with RC Cars videos doing offroad. It appears his idea was brilliant, because from October 2010 untill now, he has over 825 milion views and 1.78M subscribers. Country: Russia. Best video: RC Cars 4×4 Sands Storm Racing and MUD Action
1. Manager Anton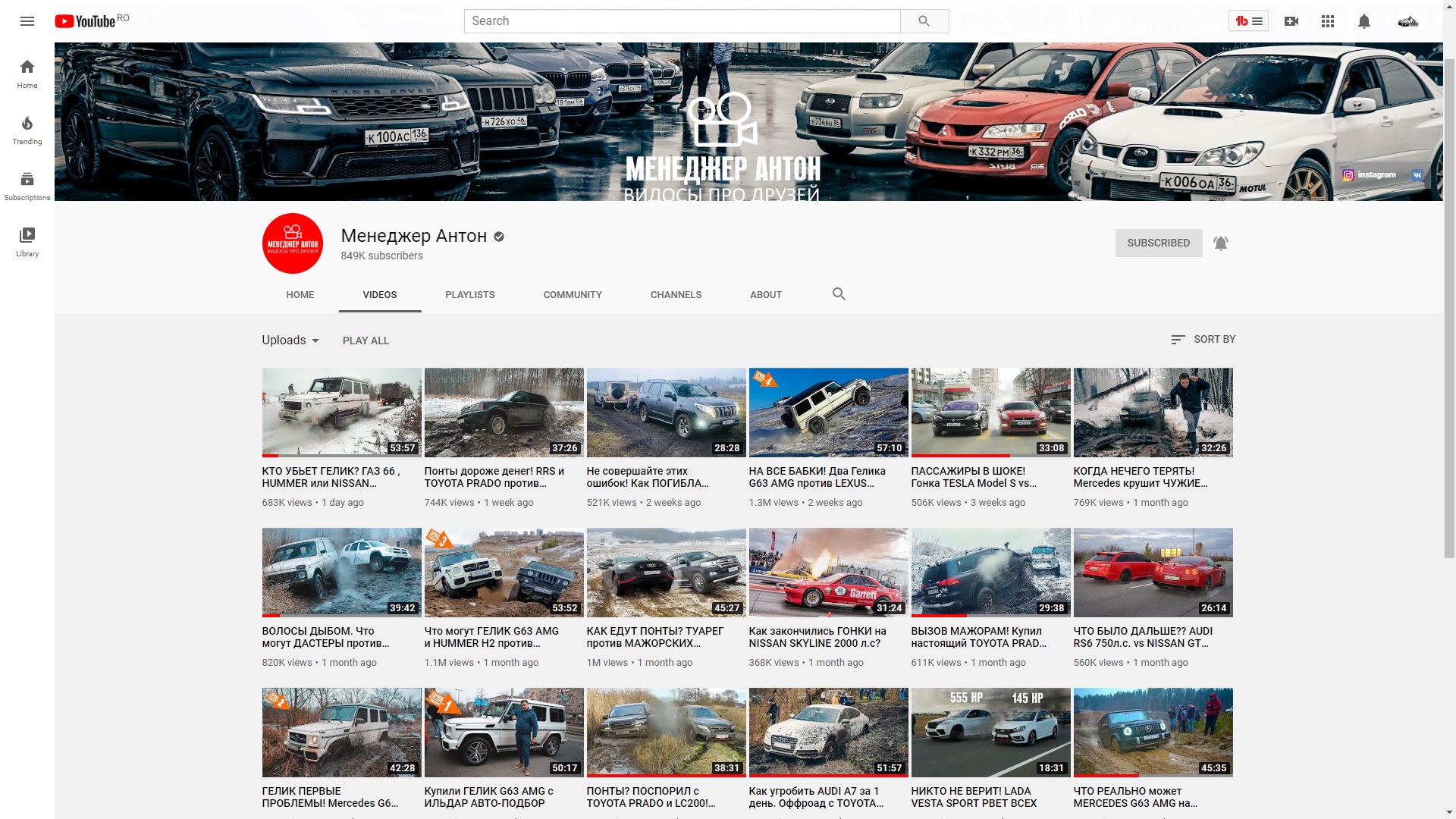 Manager Anton is the best man standing on the offroad lane. That is my opinion.
He managed to create an entire offroad community and I think this is his daily job, along with his friends and partners. They drive the best and newest cars I've seen on offroad trails.
The channel is from Russia, with russian language content but most of the videos have ENG subtitles. It has 849K subscribers, from October 2008. Totat channel views – 234 Milion. Most viewed video there:
The full video here:
https://youtu.be/Er4M-AB9USQ
More from this category: