How much offroad can you do with a 2020 0.9 TCe Dacia Logan Stepway? That is a question probably most of the Logan Stepway owners didn't think of.
As I was saying in the article about the timing belt problem at 47.000 KM, while the Duster was at the service, the dealership (Darex Auto) gave me a replacement car and I took advantage of the time I've used it and went on a soft offroad drive.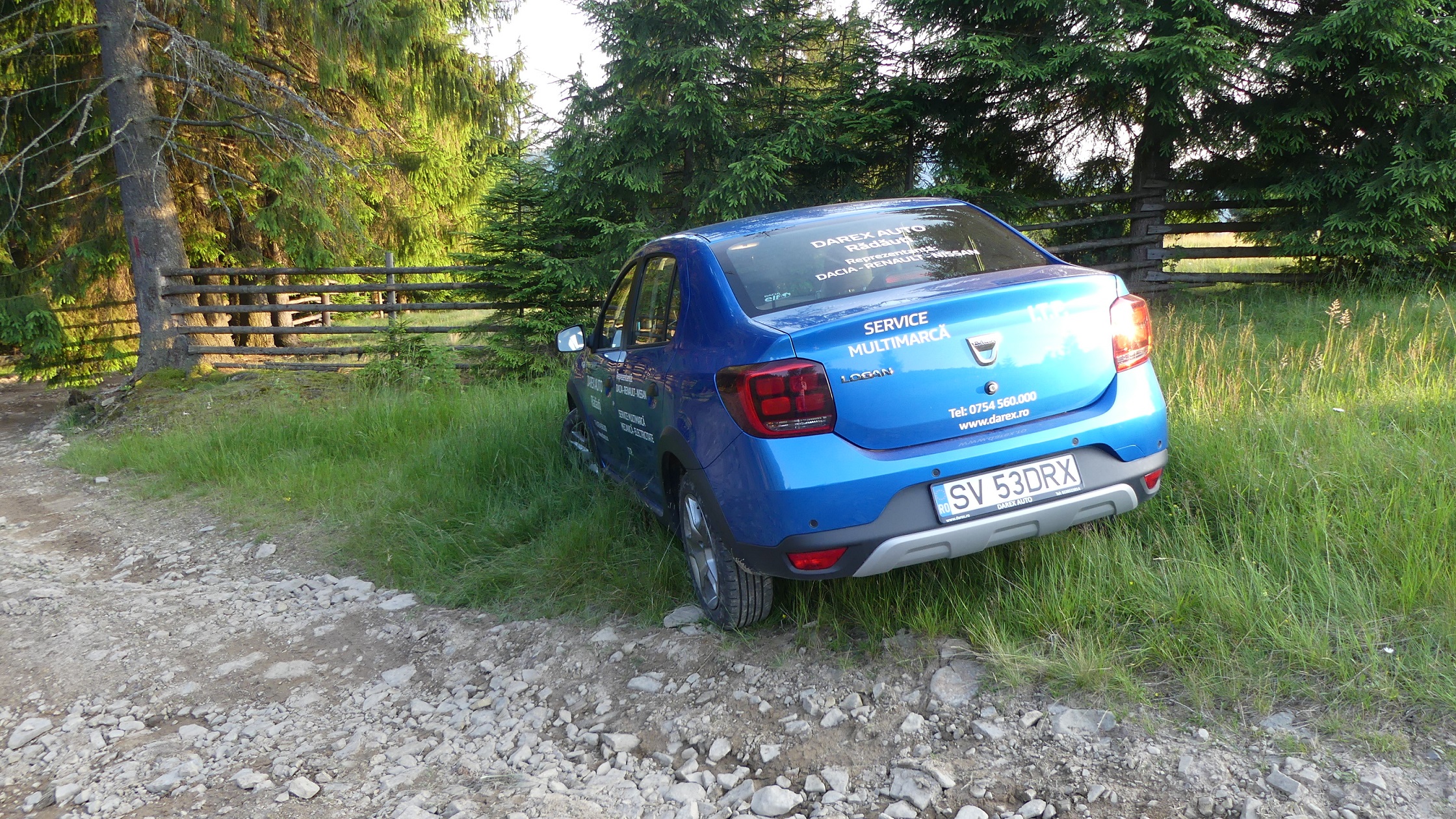 But before you go and watch the video you must have in mind the Logan Stepway's specs:
it had the smallest possible engine on it's line – 0.9 TCe (Alex's ATV has a bigger engine – 1000 cc);
90 HP and 140 Nm (although it's almost irelevant);
petrol, which made it harder to drive, mostly when the car started moving (more clutch work than with a diesel);
summer tires, with the street air pressure.
But even so, the higher ground clearance and the lower weight of the car made a big difference and we managed to go where we wanted without any problems (except the mud on the front bumper that ou can see in the video thumbnail.
And besides the offroad drive, in the video you can enjoy amazing landscapes from Brodina, Suceava, captured with my DJI drone.