In this article I'm going to talk about how much a maintenance service costs and also about a problem I had with my Duster at around 47.000 KM.
When I went to the dealership for the maintenance service on the Duster I asked the mechanics to check what might be the source of a high pitched sound that was present for about 4 months. The first guess was the accesory belt but in order to be sure, they took it down and started the engine to see if the sound was gone but, unfortunately, the sound was still there. There was a chince for the water pump to have an issue but that was ruled out.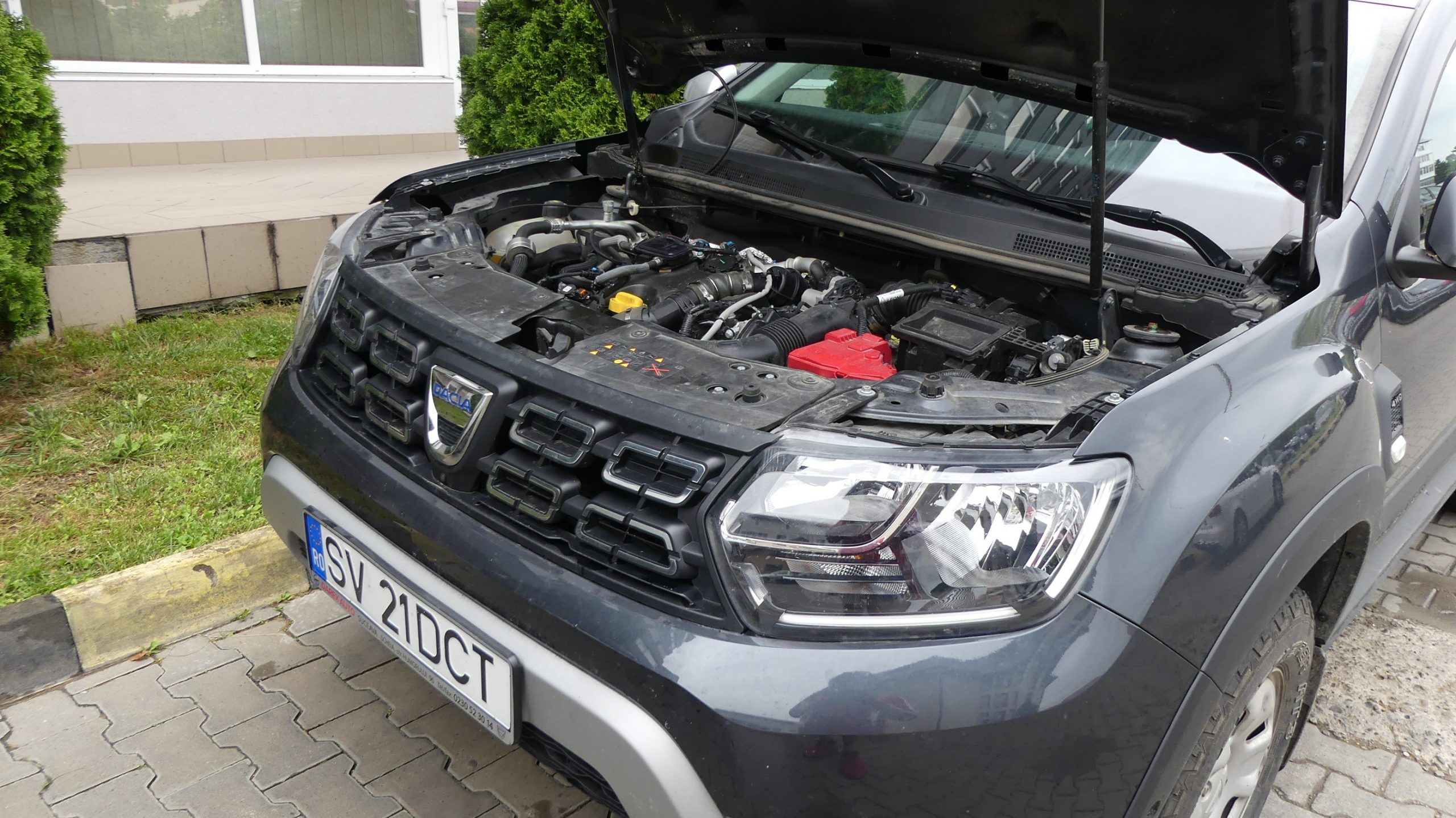 So I had to leave the car in the seervice for a day or two because the replacement of the timing kit took some time. In the meantime I got a replacement car (Dacia Logan Stepway) and I've decided to take it for an offroad drive.
Here is the full video with the Stepway:
After 3 days in the service, the guys from Dare Auto Radauti solved the problem. It took so long because of the way the warranty repairs work: first they have to send photos or videos with the problem to the warranty department; after the images are checked, they come up an answer and if the answer is positive, they send the part that has to be replaced to the service. So most of the time, the car just sat in the parking lot of the service.
So the whole timing kit was repalced on the warranty and I want to thank the guys in the service for their work. Usually the timing belt kit is changed around 80.000 km and it's considered to be a consumable part not included in warranty. However, because of a bearing in the kit, it had to be replaced now.
With my duster I'm at the third maintenance service and the total cost was 770 Ron (159 EUR or 145 GBP). They've changed all the filters: oil, air, interior, fuel and Dacia Oil Plus DPF for the engine oil. Just for an average cost for the three maintenance services, the first one was about 930 RON (230 EUR or 175 GBP). The second one was FREE and the third one was 770 Ron (159 EUR or 145 GBP).
What do you think of these prices? Leave a comment in this matter.