David vs Goliath?
This duel might seem very inappropriate at a first glance but I've decided to do it anyway, even if the Duster is lighter than the Land Rover Discovery. And because it happened to have some time and a very nice place to try the cars. The terrain was perfect, not too thick layer of snow and frozen at the top, which made thing harder. Plus the uneven hill that made both cars loose momentum very easy.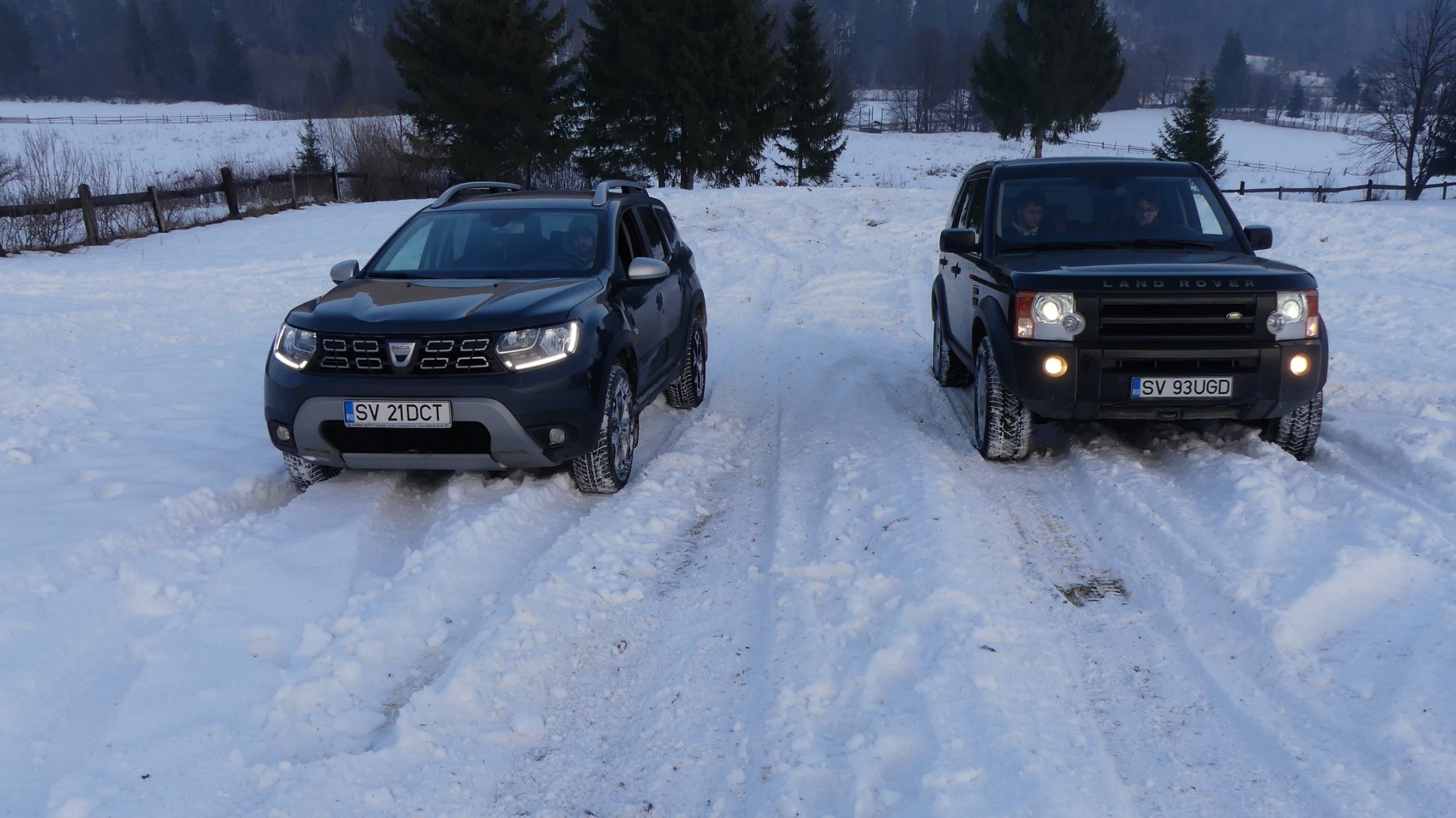 So in the left corner was the Duster, weighing about 1.5 tons, with an 1.5 dCi engine taking out 115 HP put to the ground by a set of Nokian WR Suv 3 winter tires and in the right corner, its bigger opponent, the Land Rover Discovery 3, weighing about 2.4 tons, with a 2.7 TDV6 engine, taking out 187 HP put to the ground by a set of Pirelli Scorpion winter tires. Both cars with the street air pressure in the tires.
Dacia Duster advantage – low weight;
Land Rover advantage – better traction system.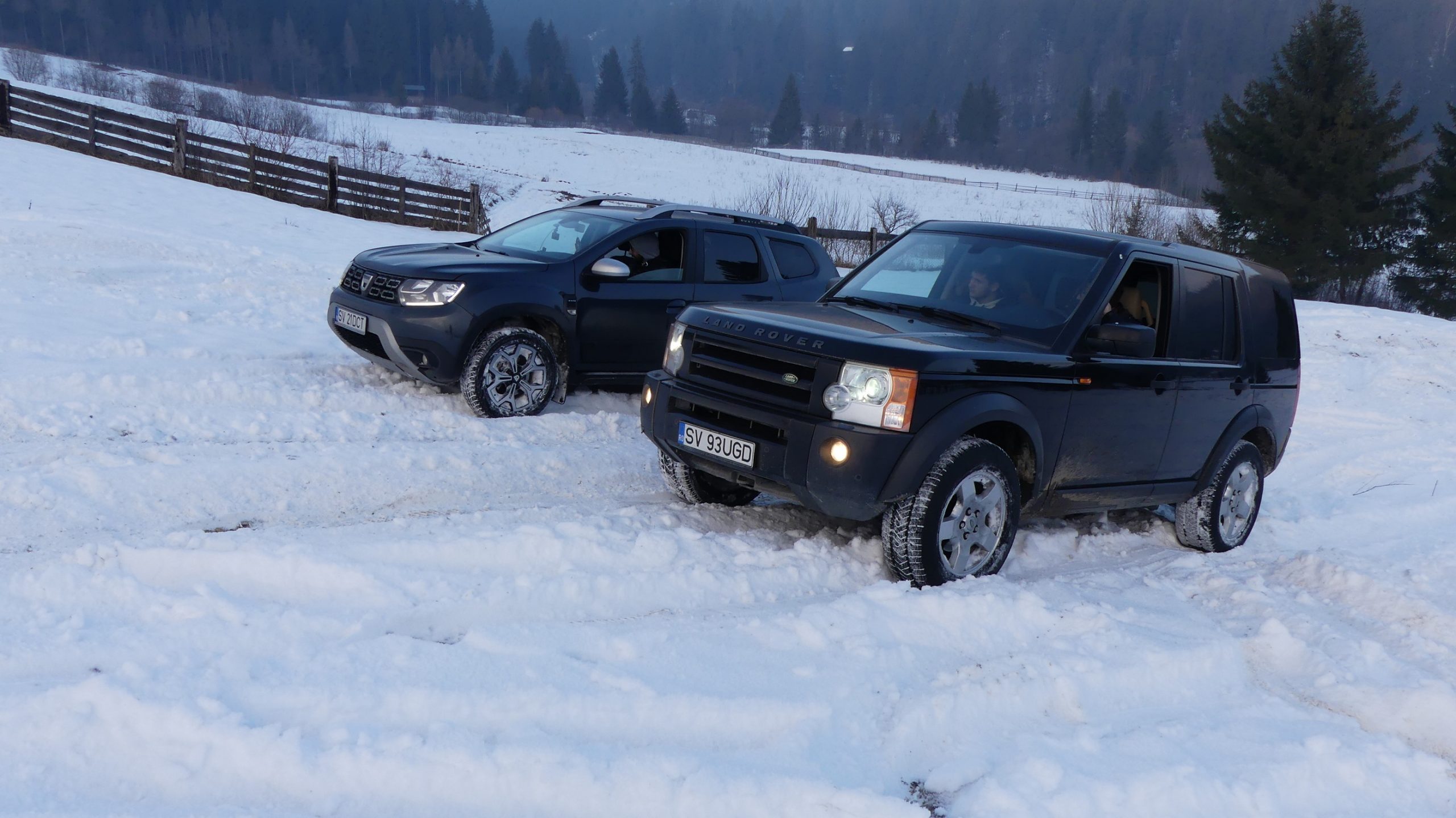 The plan was very simple: to see how each car works on this particular terrain and to make it to the top of the hill or, at least. to a portion were we could turn the cars safely. First we tried with the Duster. Because of its lower weight, it managed to gain more speed which is why it kept getting further with each run and eventually made it to the part where it could be safely turned.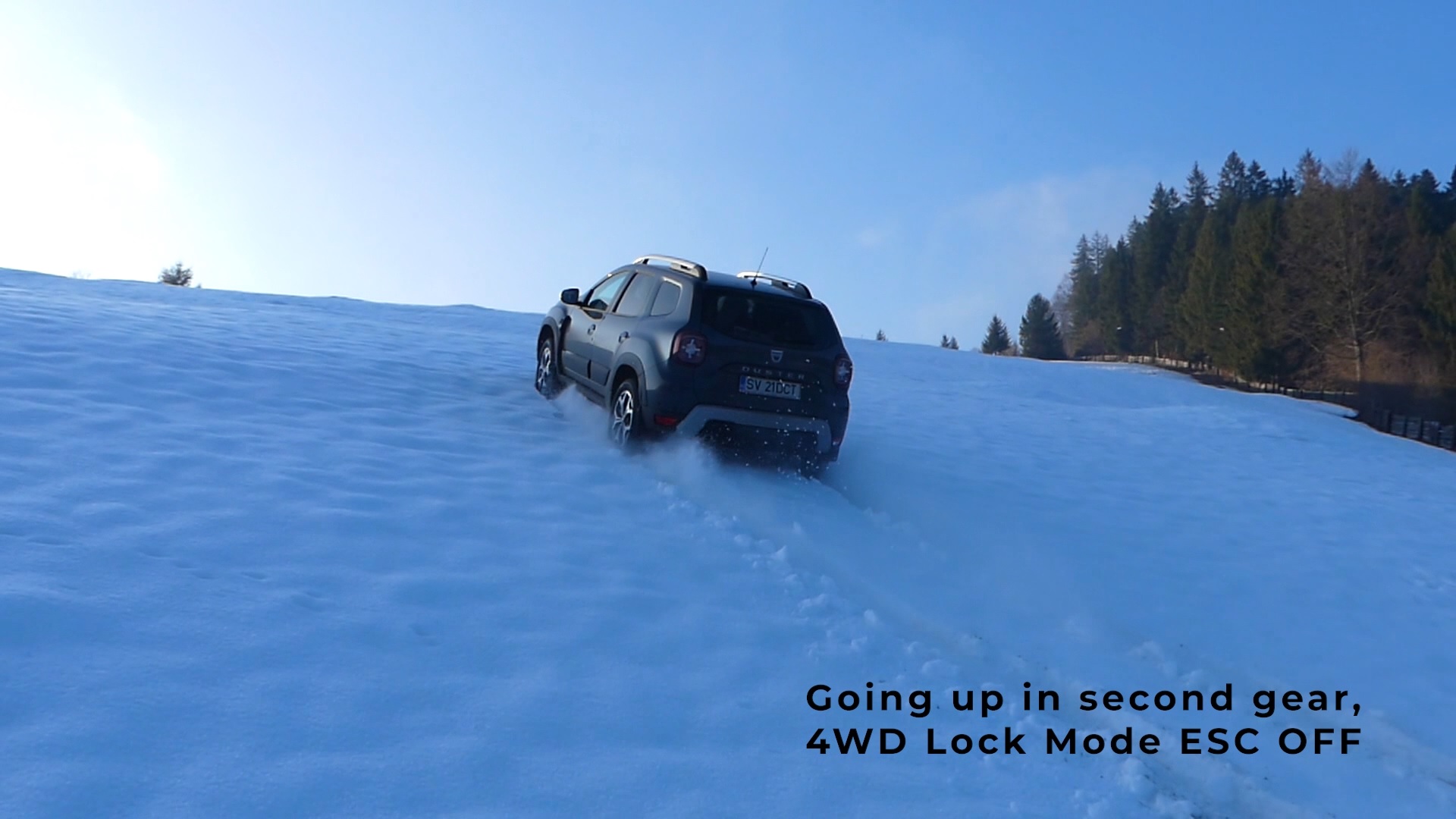 The Land Rover need it more tires but it made it as well, after tweaking some offroad settings. It turns out that the DSC takes all the power out when it's active so the best way to get the offroad performances out is with the DSC off.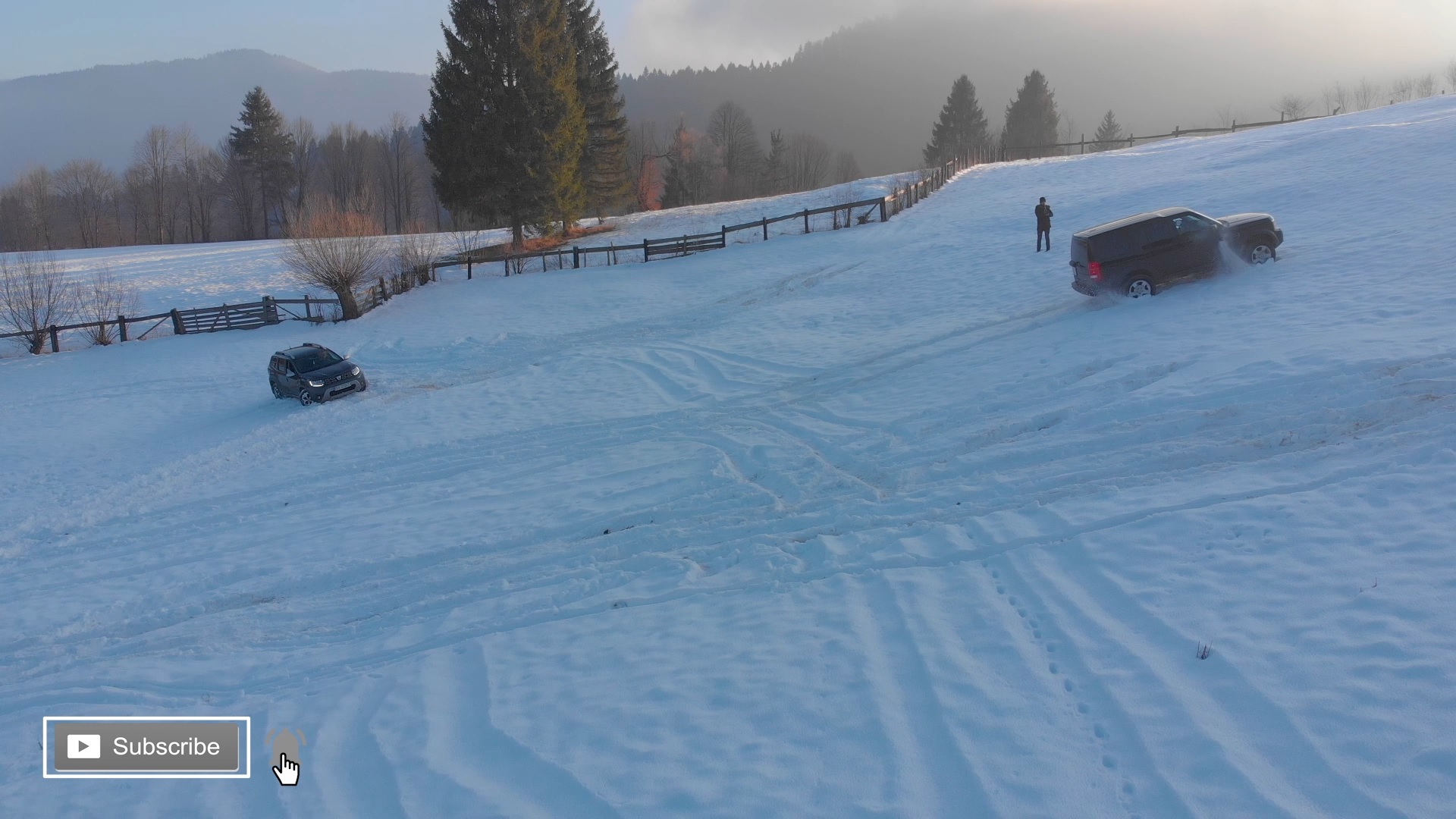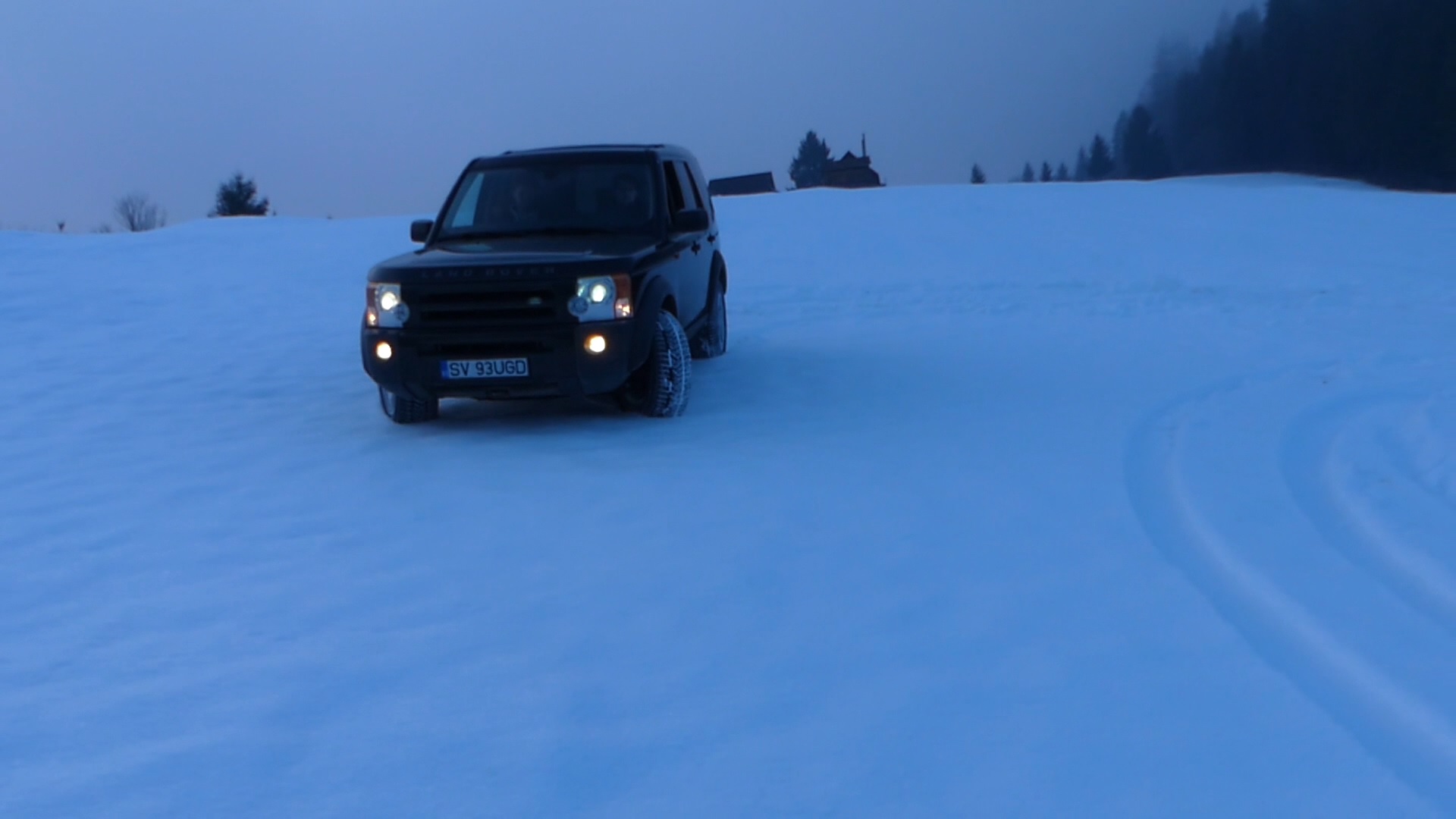 Unfortunately the time was short and outside was getting darker bacause of the short daylight hours. Maybe if we had more time we could go to the top of the hill. But that's a plan for the next offroad drive alongside the Land Rover Discovery 3. Thank you all my friends for making it possible!
Enjoy the 600K plus views video! Share and Subscribe!