If you are looking for a reliable source of power, the powerful R600 power station, together with the SP027 solar panel from AllPowers is just what you need!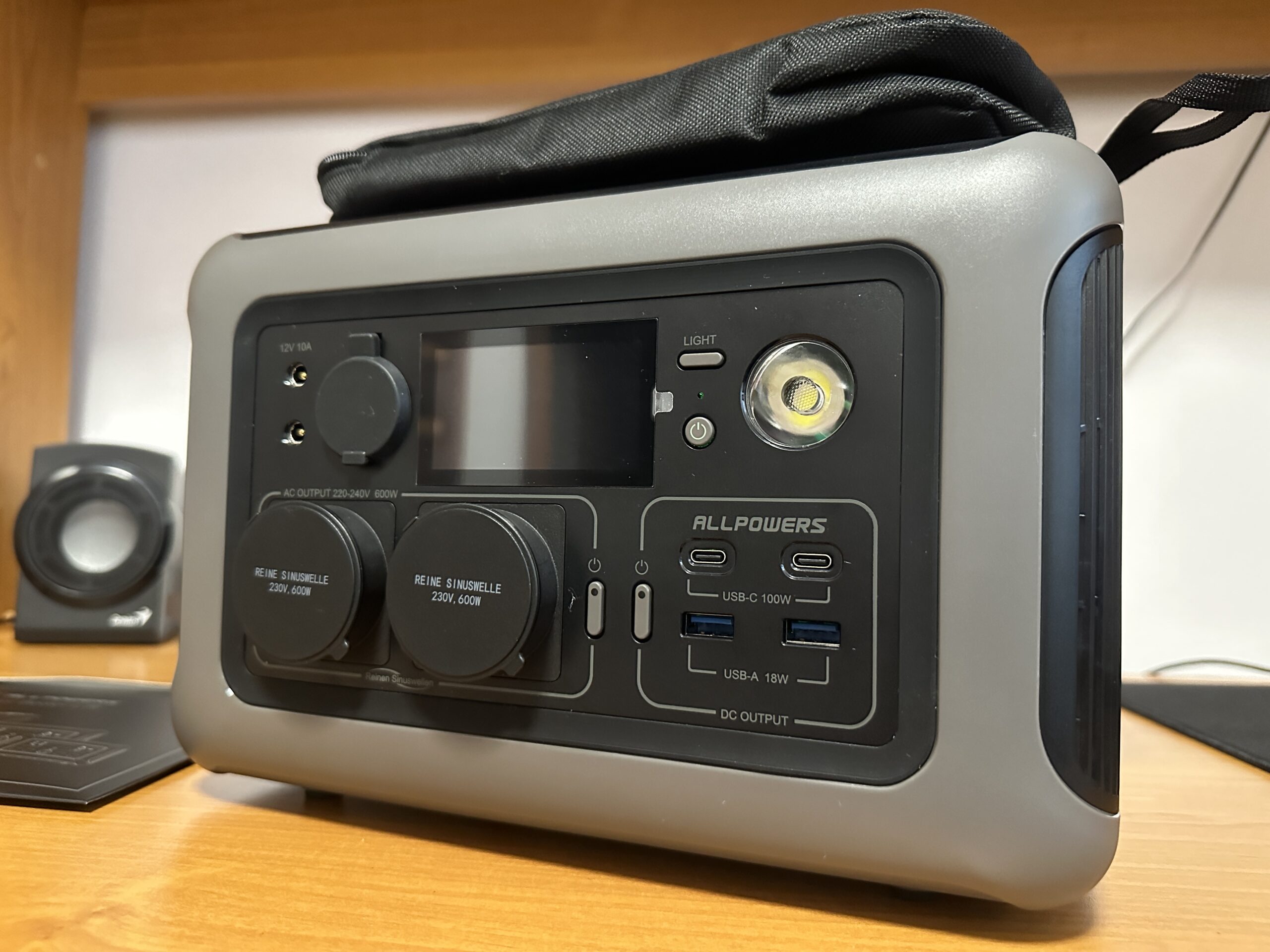 The solar panel can be ordered and used with most of the power stations available on the market because it comes with adaptors. It is very lightweight considering his size and has a power of 100W. There is also an option of 200W that can be used with the R600 power station, but it does a good job charging the R600 if the weather is ok.
It comes with convenient standing accessories that makes it easier to fix it in place at the sun. The panel also has 2 fixing circles on top, ideal for fixing the panel on your car, trailer or even on trees.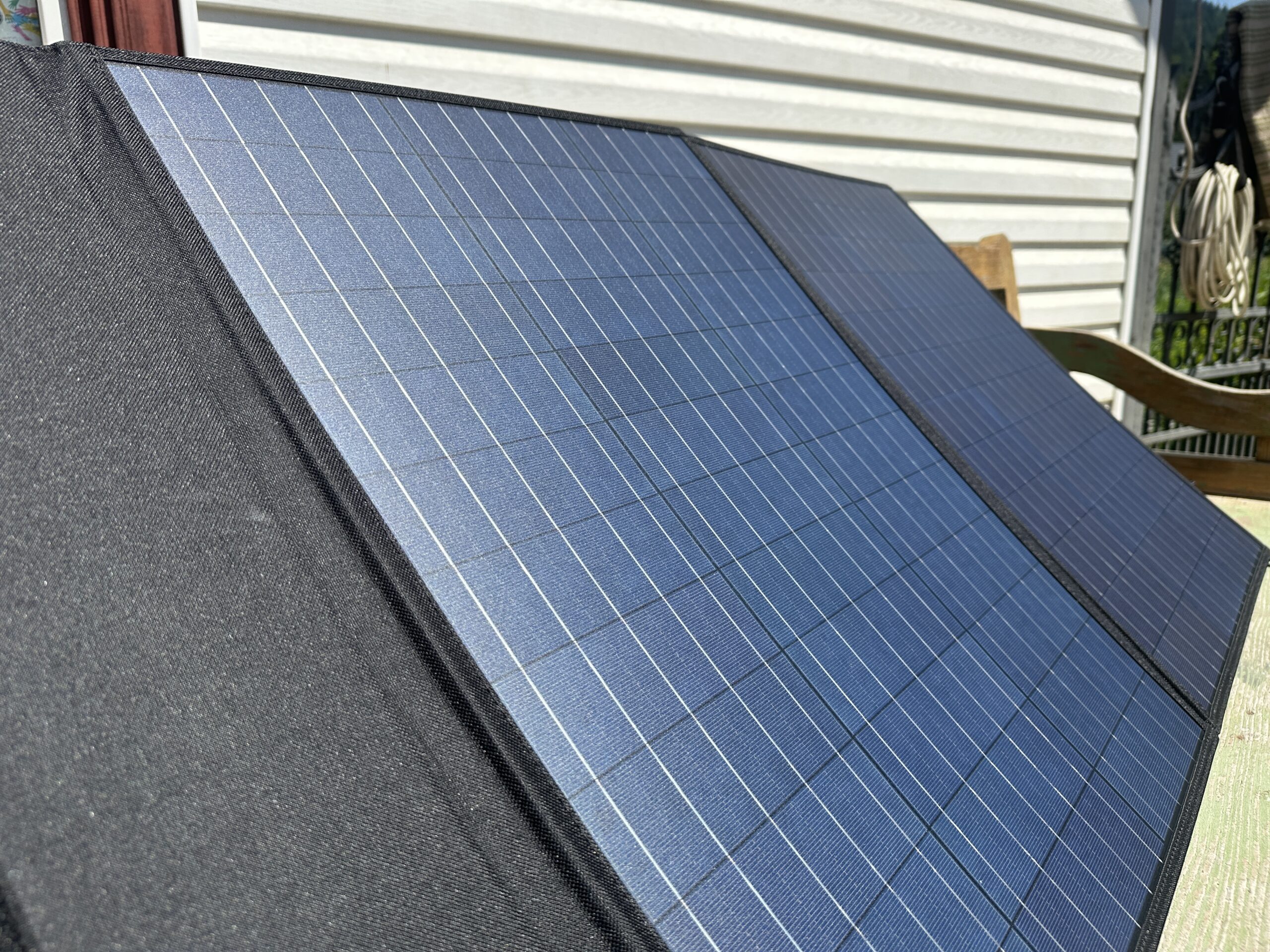 In our tests, the panel charged the R600 from 38% to 58% in around 1.5 hours, at a speed of maximum 80W. Keep in mind that the charging speed varies according to the power of the sun. Besides, it comes with a clever feature, that allows you to connect 2 or more panels together, for charging larger power stations.
The R600 power station has a capacity of 299Wh and a 600W AC Pure Sine Wave Inverter at a size of 7.6 x 7.5 x 11.2inches and 16.13 pounds. It comes features 2* AC outlets (110V 600W, 1200W Peak), 2 * USB-C ports, 2* USB-A ports and 2* DC outport, 1* car cigarette lighter (12V/10A) and a 15W wireless charger. It can be charged with the included power adapter ( in about 1 hour), in the car, or using one of the compatible solar panels.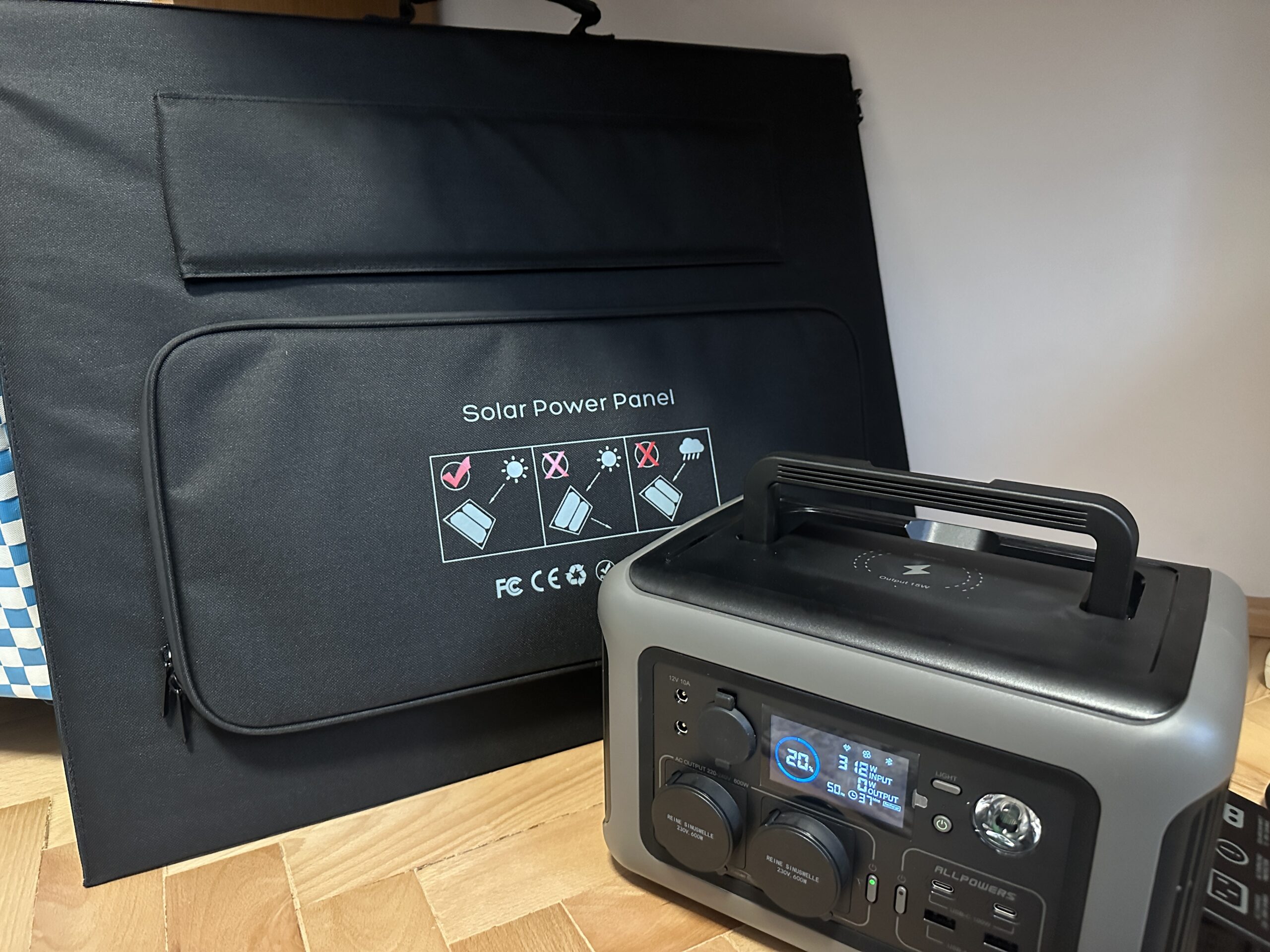 The best feature yet is the capability of charging 10 devices at once, using all the ports on the powerbank and also can be used as an UPS, if you want to protect your electric devices at home.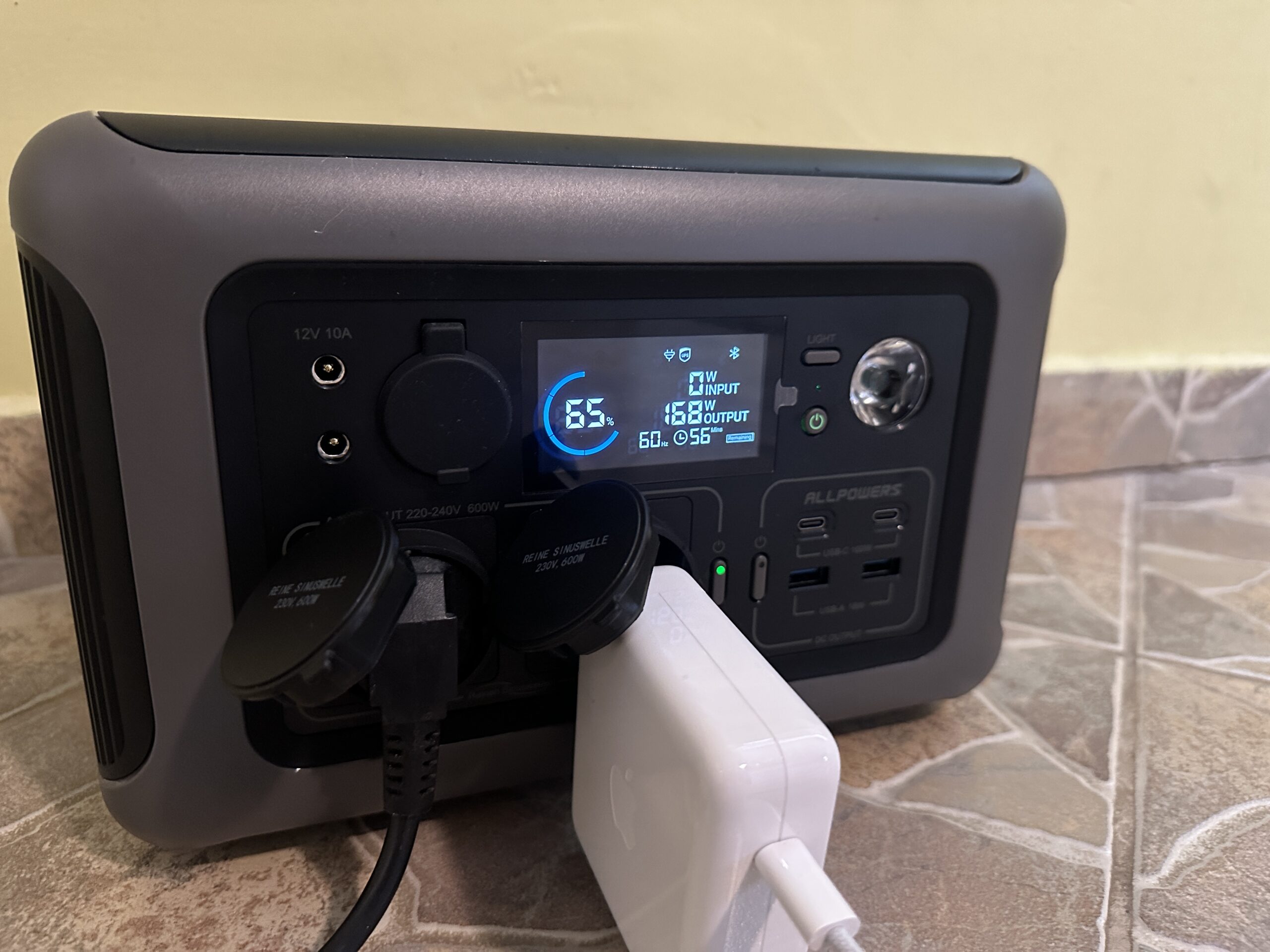 Buy Here: ALLPOWERS R600 or use the discount code DCT20 for a 20% off on your purchase!