If you are looking for a reliable source of power, the compact S200 powerbank (power station) together with the SP020 solar panel from AllPowers is just what you need!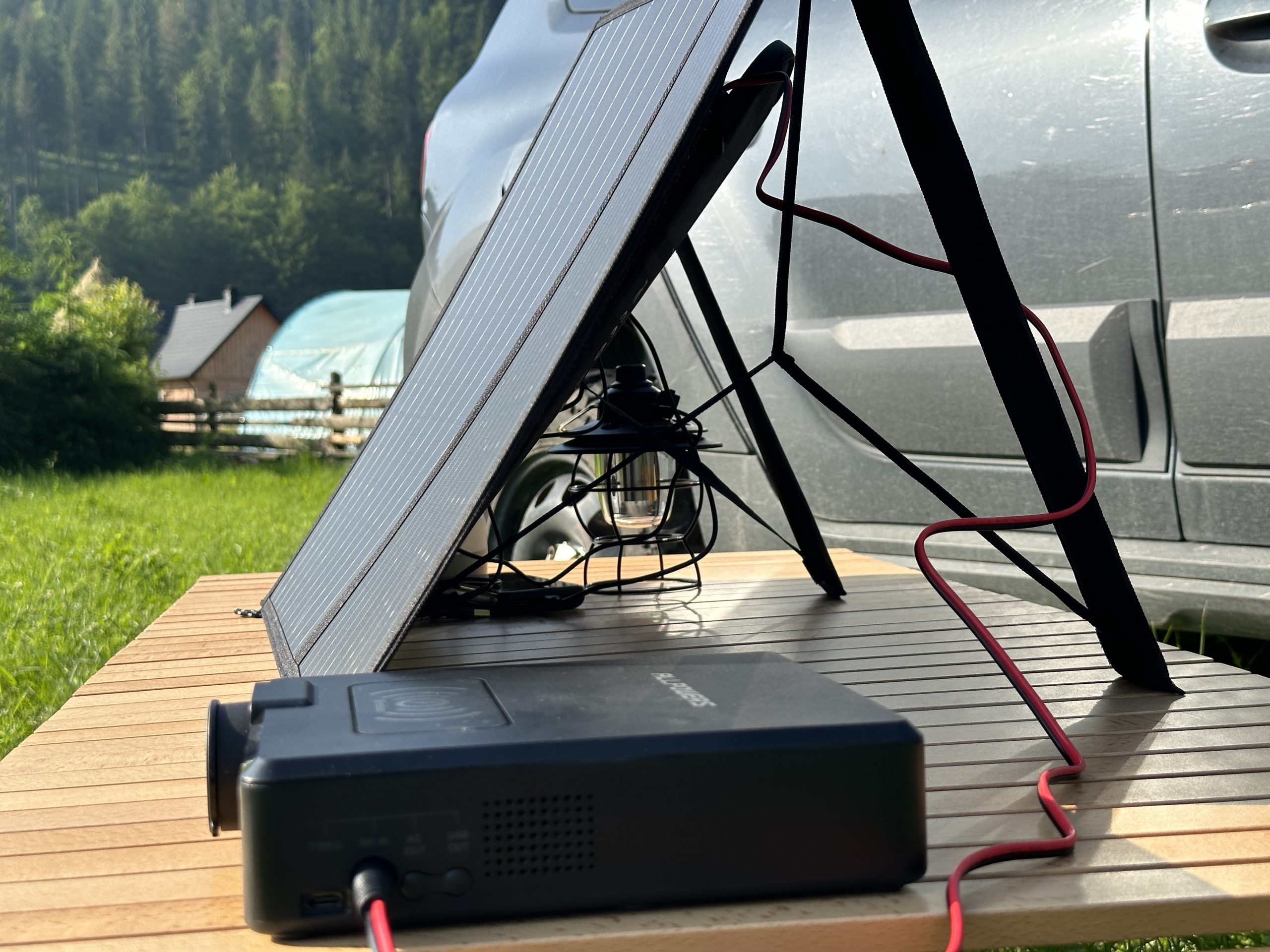 SP020 Solar Panel
I will start with the solar panel, that can be ordered and used separately. It is very lightweight considering his size and has a power of 60W. There is also an option of 100W that can be used with the S200 powerbank, but if you want just a solar panel to charge up your devices, the 60W it's perfect.
It comes with convenient standing accessories that makes it easier to fix it in place at the sun. The package also contains 4 hooks, ideal for fixing the panel on your car, trailer or even on trees.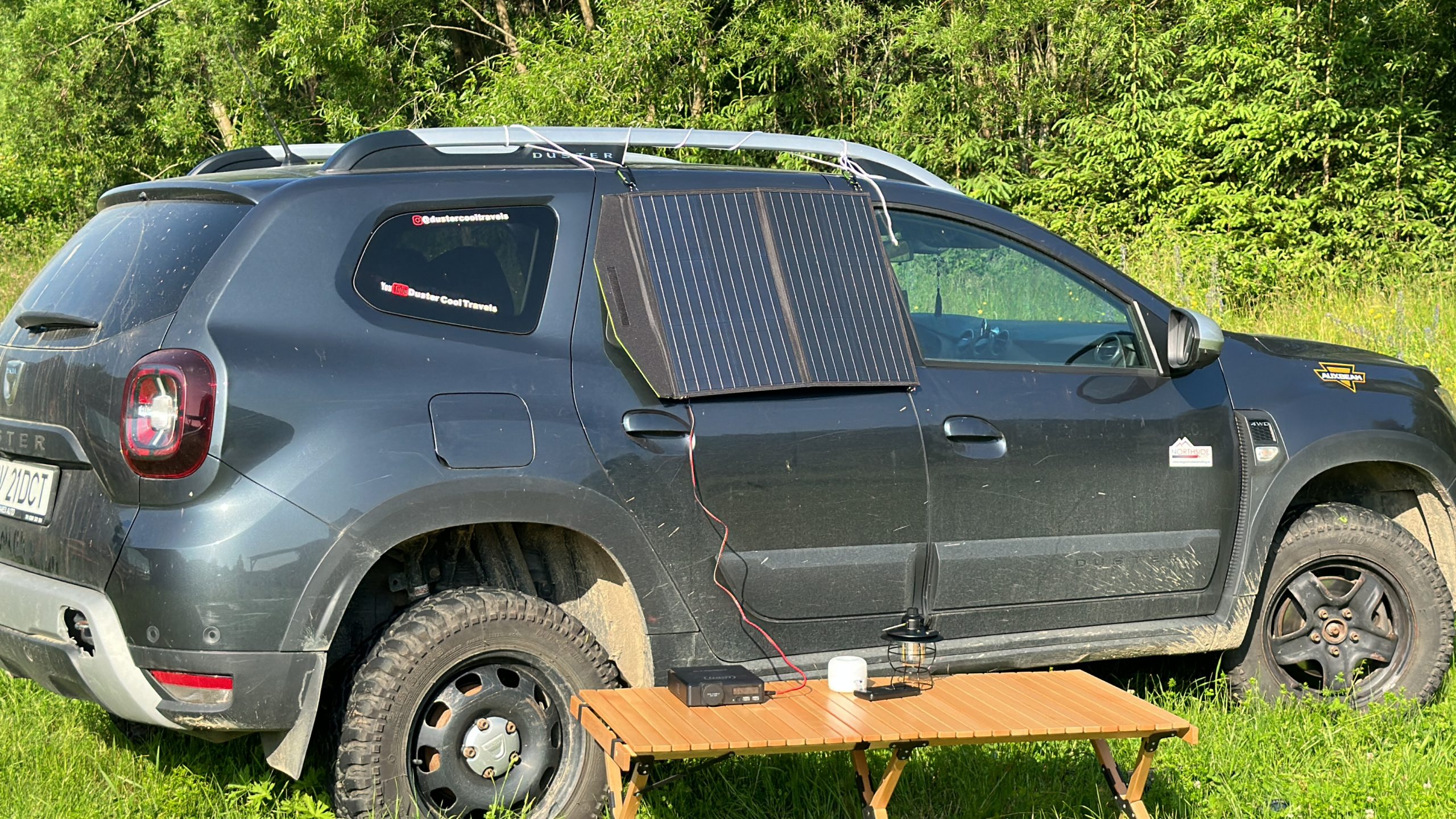 Even more important, the solar panel can charge 3 devices at once (via 2 USB type-A and 1 USB-C connectors) as well as charging up the S200 powerbank or any other compatible power station made by Allpowers.
In our tests, the panel completely charged the S200 powerbank in around 2.5 hours, at a speed of maximum 52 W. Besides, it comes with a clever feature, that allows you to connect 2 or more panels together, for charging larger power stations.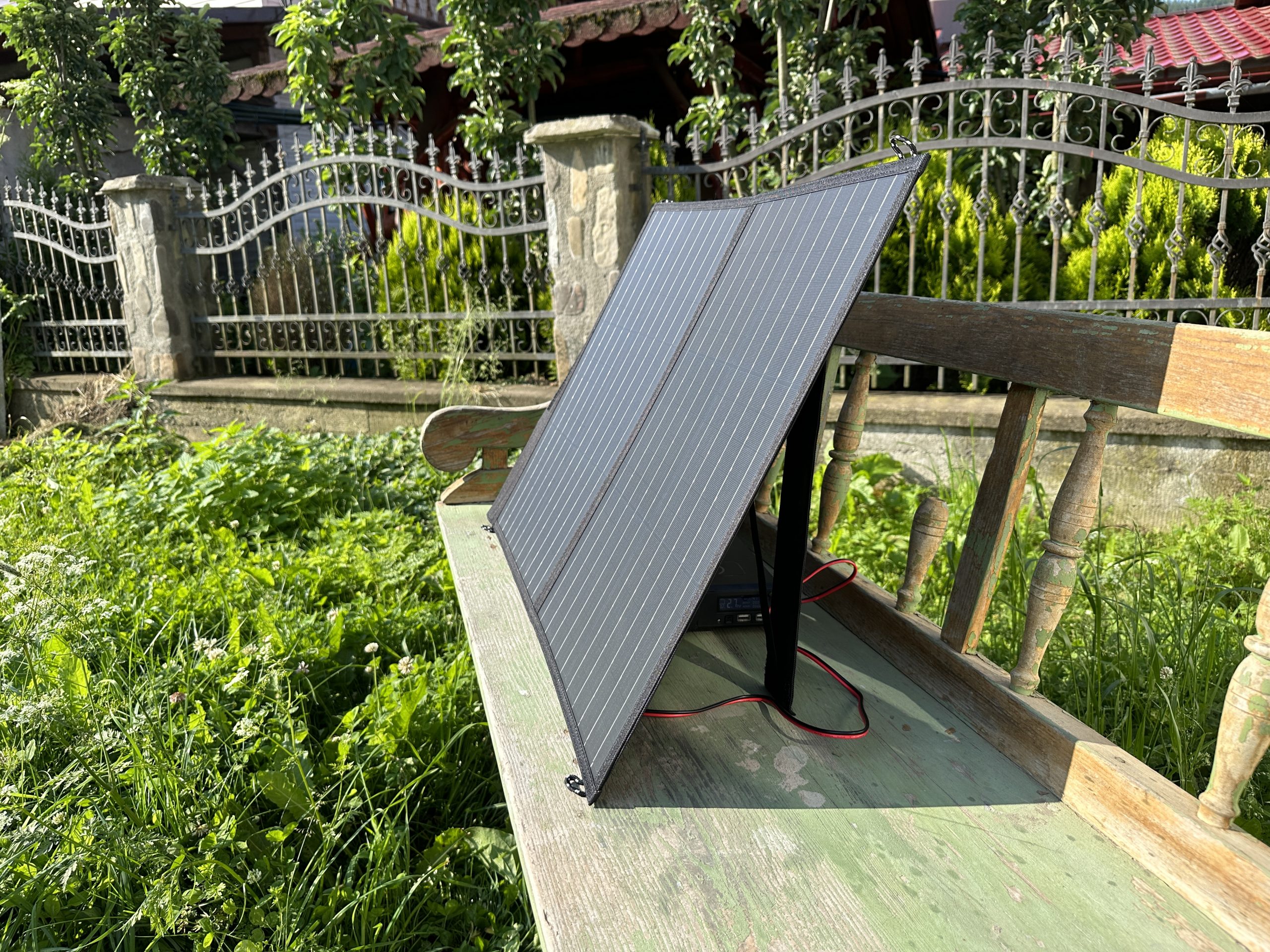 It weighs around 1.95 Kg and size wise, we have 435x360x20 mm when folded and 1070x435x5 mm when unfolded.
S200 Powerbank
The S200 is the smallest portable power station you can buy at allpowers and it has a capacity of 41600 mAh 3.7V(154Wh) at a size of 200x170x48 mm. It comes with several safety features like short circuit, over current, over power, over charge and over temperature protection. It can be charged with the included power adapter ( in 5 hours), with the USB-C input (in 2.5 hours) or both, at the same time (fully charging the powerbank in 1.5 hours, but depending on the charging speed of the USB-C charger.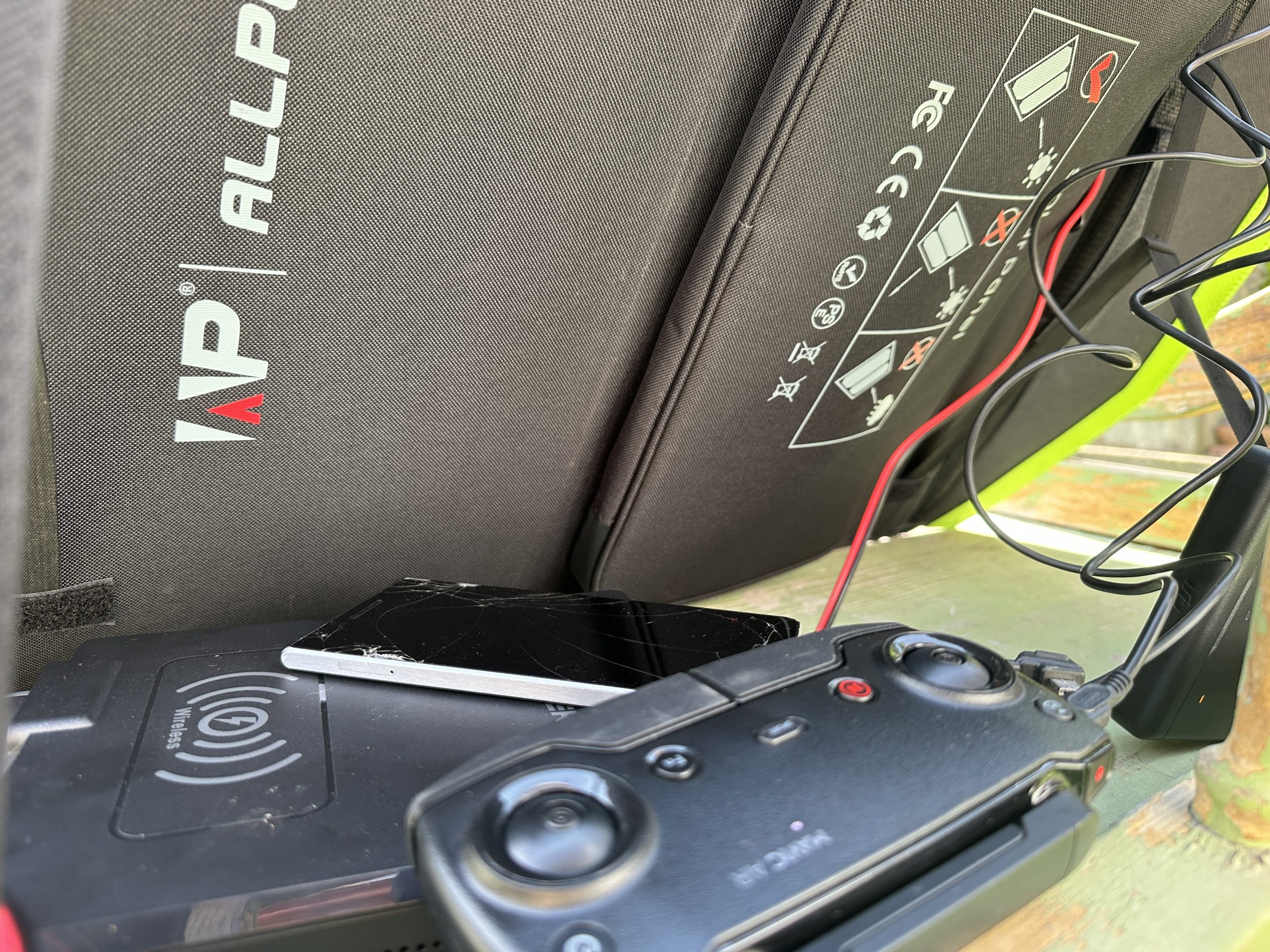 In my tests it got from 0 to 100% with both ports used in around 2 hours. Also, just from the solar panel, the S200 went from 0 to 100% in around 2 hours and 10 minutes. What's even more impressive is that the S200 has a 200W inverter that let's you use 220V devices like laptops or PC units, like I did in my testing and got 2 hours and 25 minutes of usage for a PC on the S200.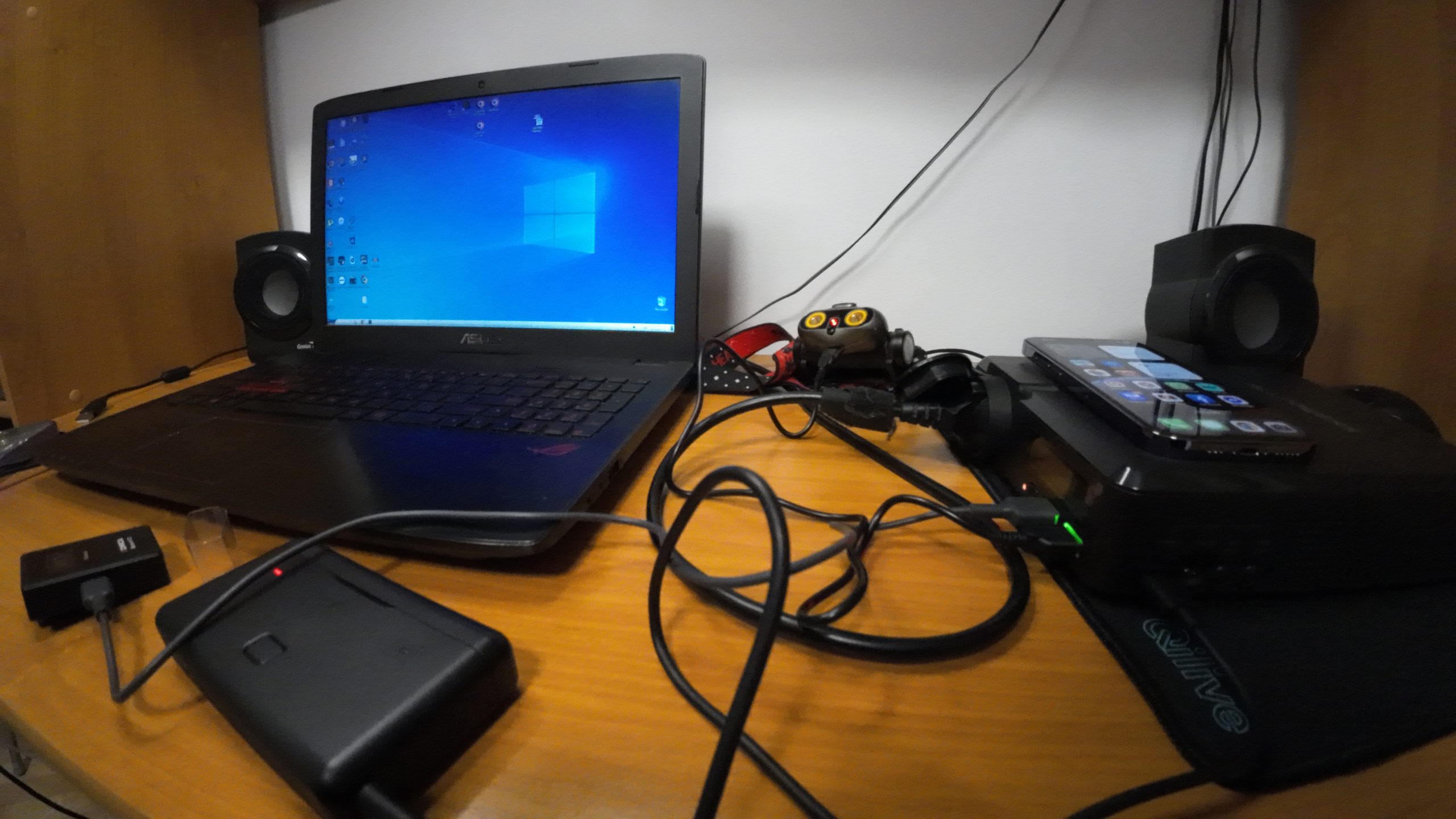 The best feature yet is the capability of charging 5 devices at once, using all the ports on the powerbank: 1 wireless pad, 2 USB type A, 1 USB-C and the classic power outlet, for the laptop, like I did on my review.
Here is the full review and test video:
Conclusion
The S200 power station combined with the SP020 solar panel is a great buy for anyone who wants power in a lightweight package. The small S200 fits in your camping backpack without much weight added and in sunny days it's almost impossible to run out of power if you have the solar panel with you.
I really like it and it will be on my next camping trips this summer.
Buy Here: ALLPOWERS S200 or use the discount code DCT20 for a 20% off on your purchase!