Now you expect cars from posh brands to be expensive; it's just the way it is isn't it? But you wouldn't believe how much some new cars have sold for over the years! Here is a list of the top 10 of these cars:
Bacalar has been brought to life by Bentley Mulliner, reviving its specialism in providing rare coach-built cars to only a few discerning customers. A roofless Barchetta design with all-new and highly muscular coachwork, embracing a myriad of options and materials, each Bacalar will be truly unique, the result of direct interaction between the Bentley Mulliner design team and the individual customer.
It's basically a Continental GT convertible with a fancier bespoke body. Anyway, it doesn't look better than the standard car. In fact it's actually worse, because it costs more than 10 times as much – 1.8 million pounds!
The Mercedes-AMG One (R50, stylized as ONE) is an upcoming limited-production plug-in hybrid sports car manufactured by Mercedes-AMG, featuring Formula One-derived technology. It was unveiled at the 2017 International Motor Show Germany by Formula One driver Lewis Hamilton and Head of Mercedes-Benz Dieter Zetsche. The production of the car is planned to be 275 units at a price of US$2.72 million per unit, all of which have been already sold. Mercedes-AMG received orders for four times the production amount, but have stated that production will not be increased from the planned 275 units, in order to maintain the exclusivity of the car.
The Lamborghini Veneno Roadster is an open racing prototype with an extreme design and breathtaking performance. With a maximum output of 552 kW / 750 hp, the Veneno Roadster accelerates from 0 to 100 km/h in just 2.9 seconds and top speed stands at 355 km/h. Its the most expensive Lambo, at 2.8 million pounds, even more expensive than the brand new Lamborghini Sian.
It is considered by the automotive press to be the successor to the McLaren F1, utilising hybrid power and Formula One technology, but does not have the same three-seat layout. It was later confirmed that the Speedtail served as the actual successor to the McLaren F1. The P1 has a mid-engine, rear wheel drive design that used a carbon fibre monocoque and roof structure safety cage concept called MonoCage and it costs 2.95 million pounds!
Unveiled at an event in Rhode Island, the £6m (plus local taxes) pair are the most valuable new Astons yet built. They are sold exclusively as a pair, costing £6 million plus local taxes, and are limited to 19 models each. That makes the DBS Zagato cost around 3 million pounds!
The Koenigsegg CCX is a mid-engine sports car manufactured by Swedish automotive manufacturer Koenigsegg Automotive AB. The project began with the aim of making a global car, designed and engineered to comply with global safety and environment regulations, particularly to enter the United States car market. There are only 29 of this model ever produced at a cost of 3.6 million pounds!
Named after the famous Italian racing track, the Imola is a special variant of the Huayra featuring aggressive aerodynamic parts. The Imola was unveiled in September 2019 at a private ceremony held in Switzerland and will be limited to only 5 examples. The first customer of the Imola is Oleg Egorov, founder and owner of TopCar Design.
The Imola is the most powerful variant of the Huayra to date, using the same Mercedes-AMG V12 tuned to 838 PS (827 hp; 616 kW) at a price of 4.1 million pounds!
The Maybach Exelero was a one-off high-performance sports car made by Stola (now part of Blutec) in collaboration with DaimlerChrysler. It was unveiled at the Tempodrom in Berlin in 2005. The Exelero is powered by a twin turbo V12 engine made by the defunct Maybach (now a part of the Mercedes-Benz division of Daimler AG). The engine produces 700 PS (690 hp; 515 kW) at 5000 rpm and 752 ft⋅lb (1,020 N⋅m) of torque at 2500 rpm. One of these beauties costs around 6 million pounds!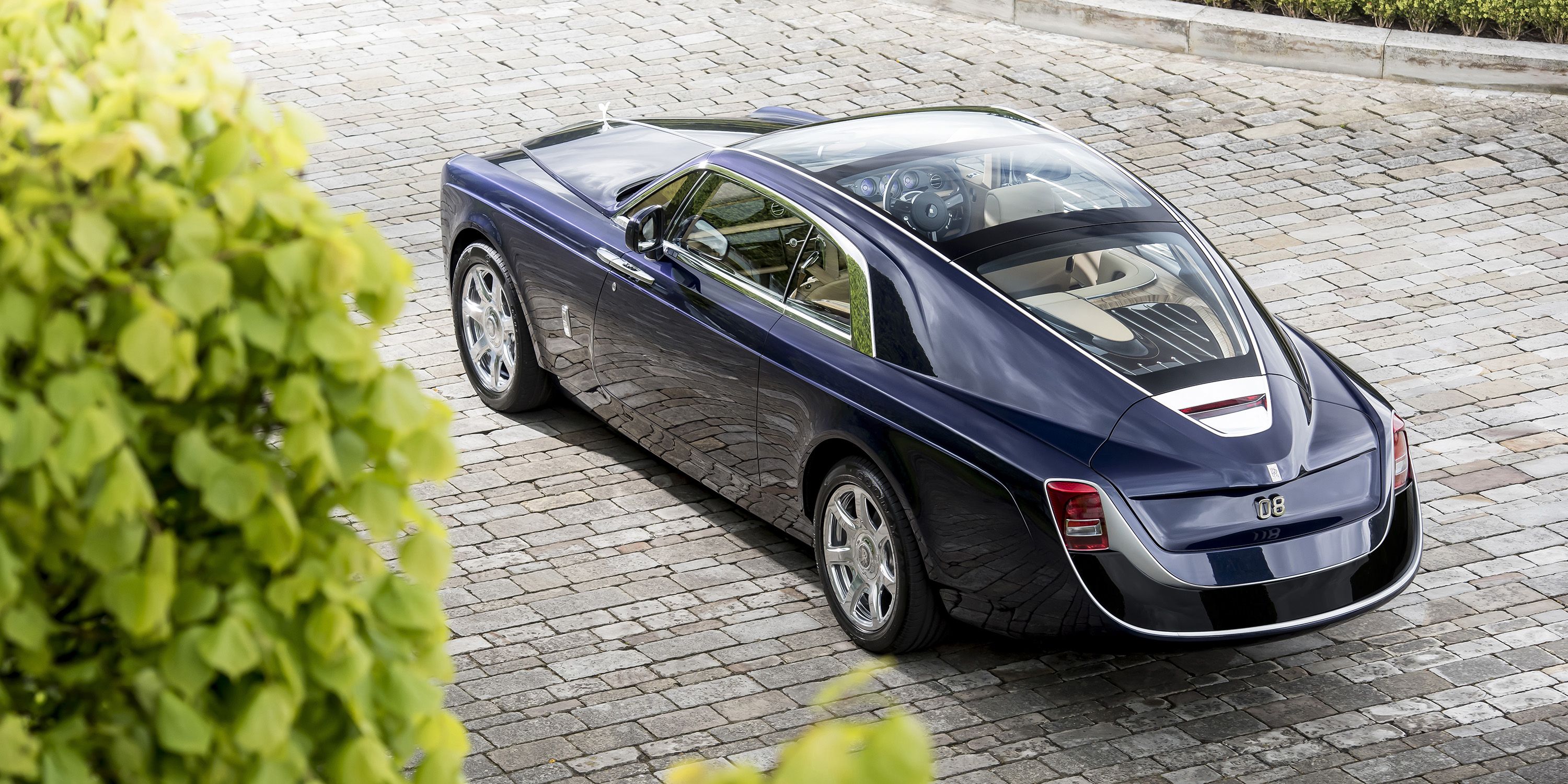 The Rolls-Royce Sweptail is a one-off large luxury car made in the United Kingdom by Rolls-Royce Motor Cars. At the time of its May 2017 debut at the yearly Concorso d'Eleganza Villa d'Este event it was the most expensive new automobile in the world, costing around 8.1 million pounds!
Bugatti introduced La Voiture Noire, which is French for "the black car," to the world earlier this week at the Geneva Motor Show in Switzerland. Even before the cover was pulled back on this one-off black-on-black beauty, it was sold to an unnamed individual for an incredible €16.7 million, or $18.9 million (that's $12.5 million for the car, plus another $6.4 million in local and luxury taxes). Bugatti refused to identify the buyer but said it is someone with an enormous attachment to the brand.