In this article we're goin to talk about the offroad drive we had on 19 October where we also had to use one of the tools I bought for hard situations: the winch!
The winch is a must have tool in any offroad situation even if you rarely get to use it. Check out my Recovery Winch – Manual Or Electric? in case you don't know which one fits your needs best.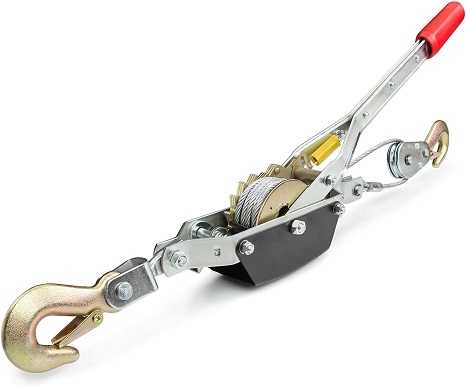 This is exactly the type of winch I have, I bought it from a local deposit for just under 25 Euros. On a first glance it may seem like it won't last very long and built quality may seem poor but from the last drive I can't assure you it's very strong.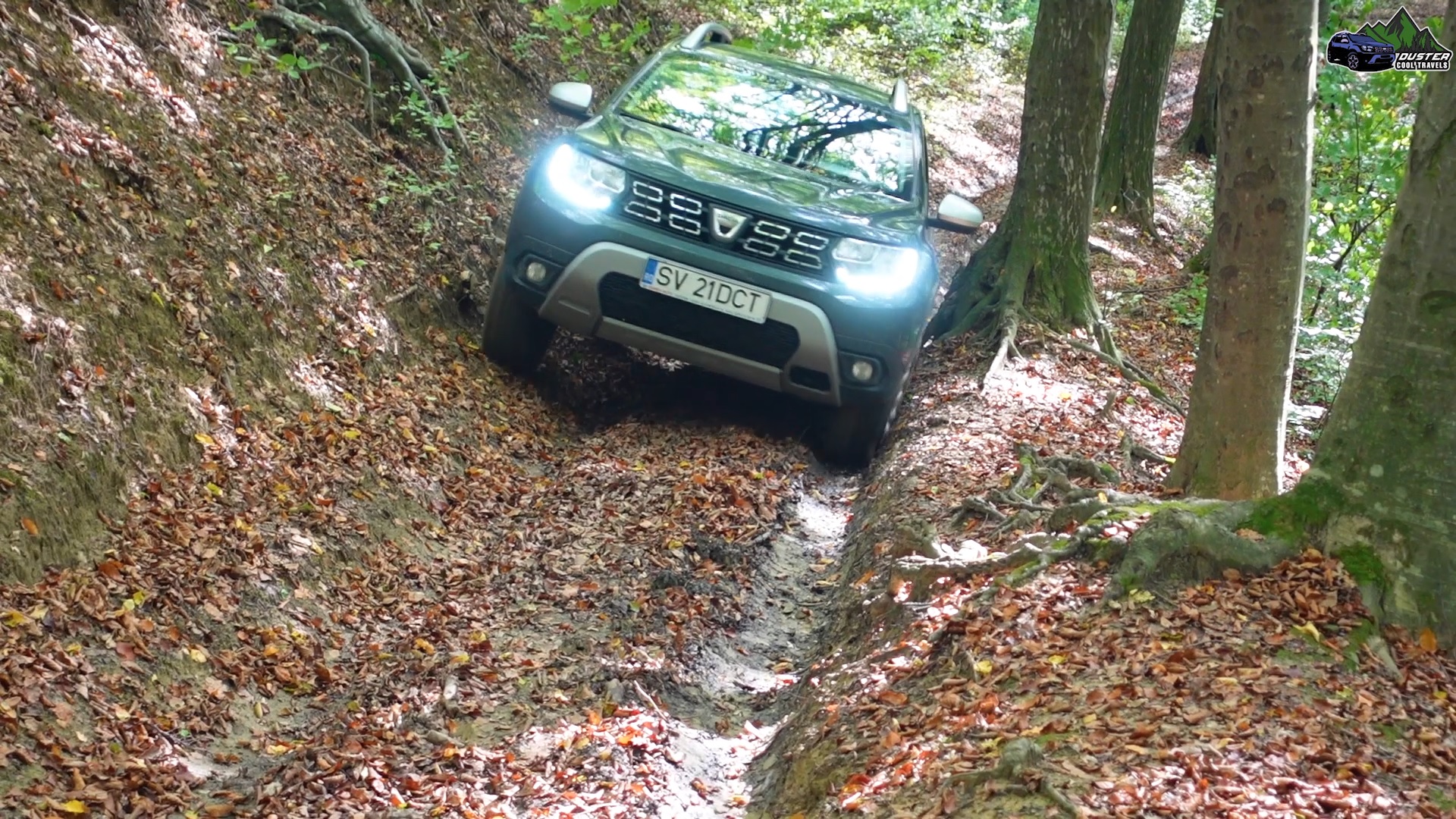 As you can see in the image above, our plan was to do some offroad driving in the forest, not to fully test the hand winch I wrote about in the beginning of the article. But the trail we went on got was not that easy. We came across a portion with a muddy area, where the water wasn't draining very good and decided to try it.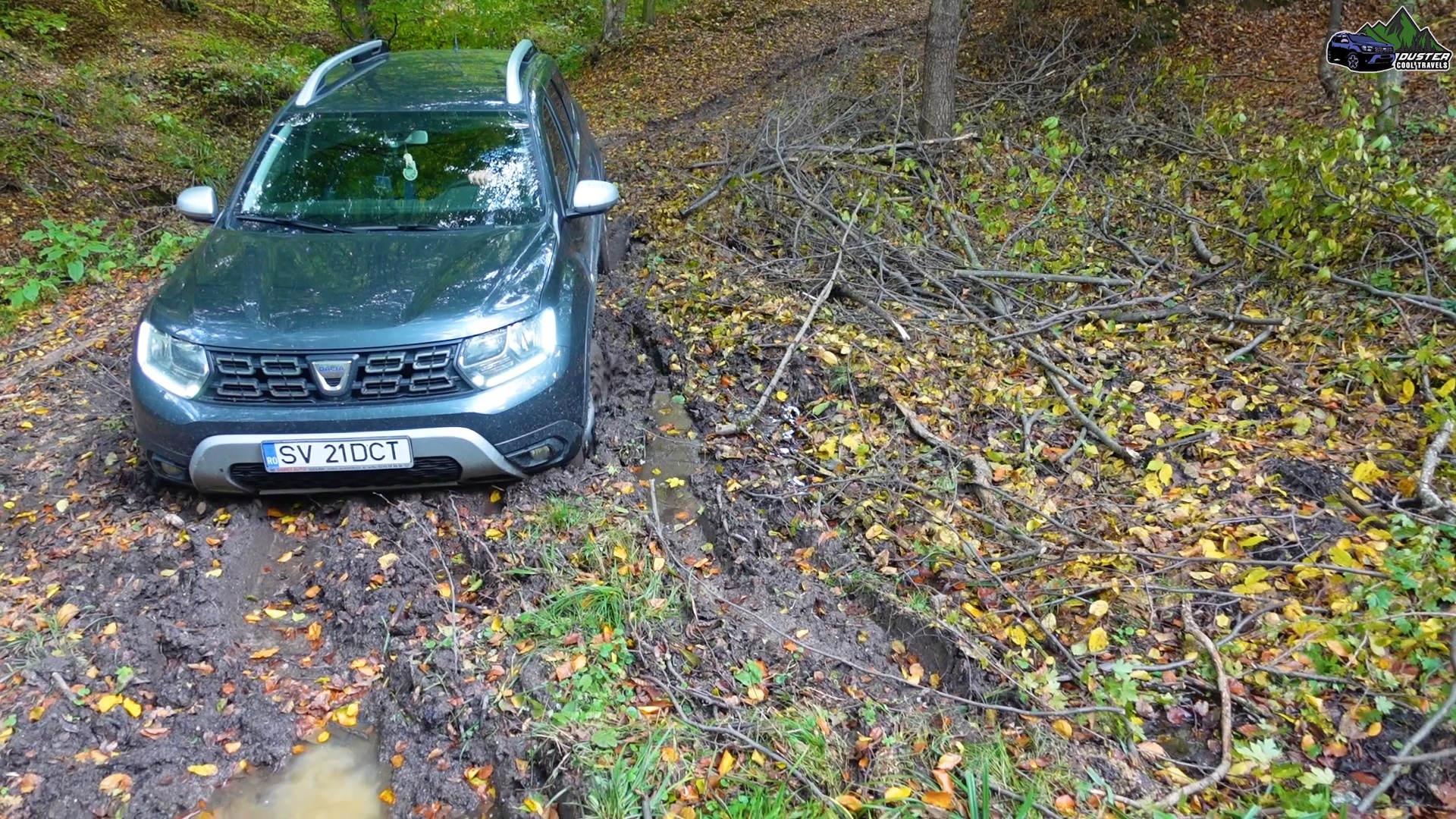 The mud layer was too thick and the car quickly lost its momentum as well as the grip. If it weren't for the winch I'm certain that it would have been suspended on its belly after a few tries to get out. So we installed the winch and ropes and tied it by the tree number 1.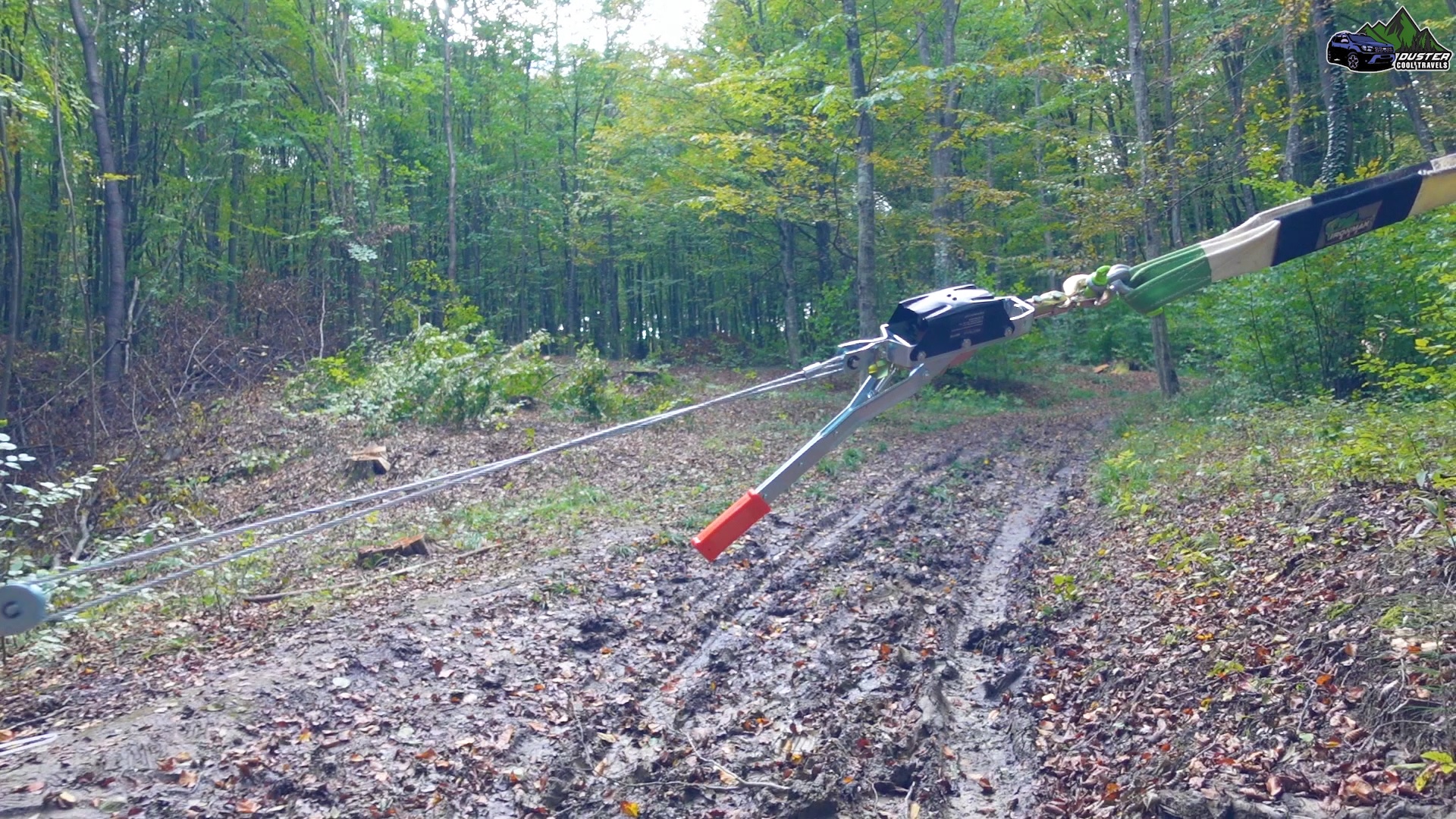 We used an Ironman rope and a 7,5 tons red rope, with a small winch as well. the main winch standing between the two ropes and me handling it while filming.
Even if the Duster moved from the first try, with the help from the winch, there was a small hill standing between the main trail and the car. So we shortened the red rope and the winch and got on to the next phase: Tree number 1, second try!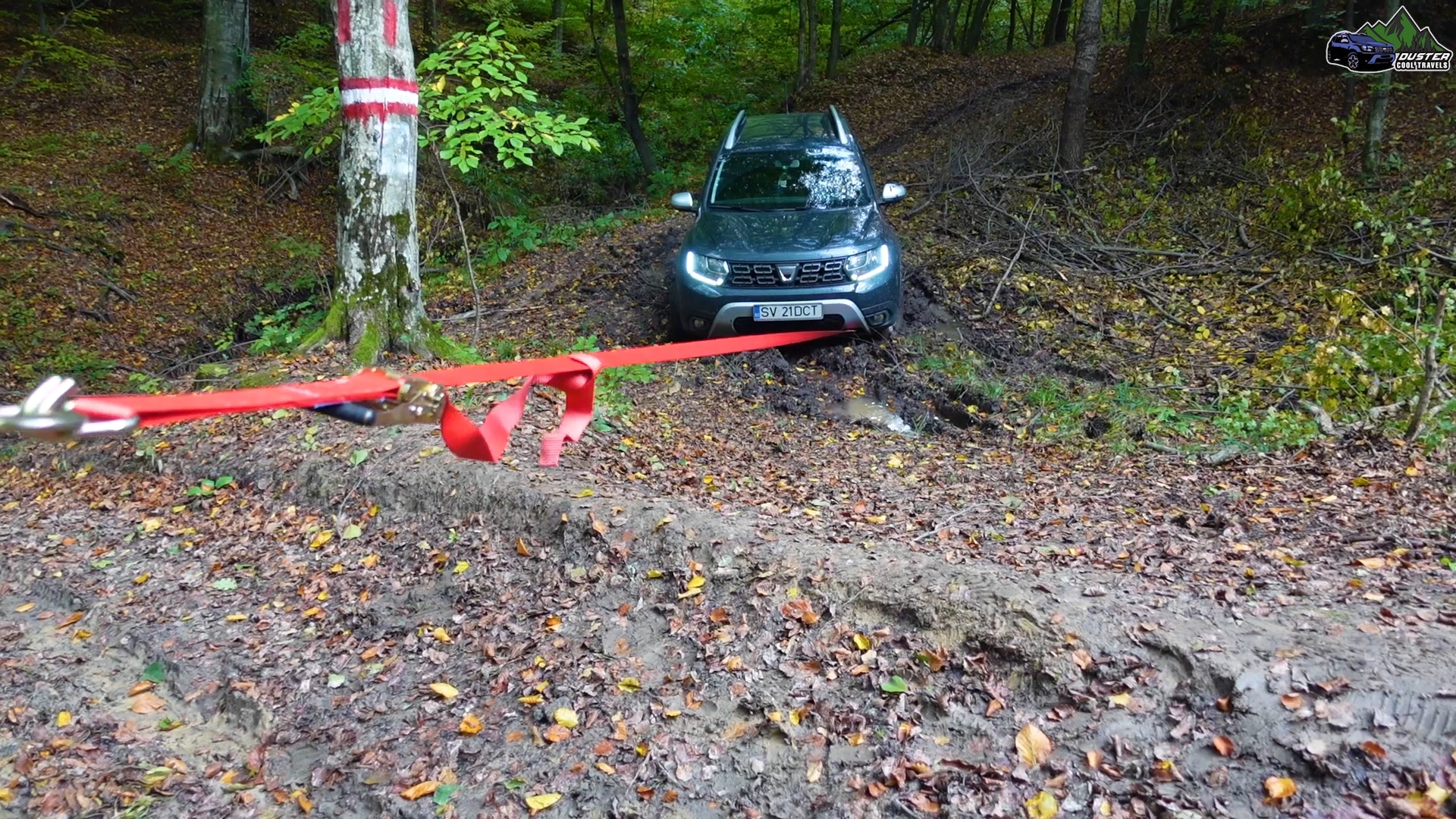 This time we hooked the red rope directly into the winch for safety. The Duster kept on gaining space and climbing but the muddy surface was very hard and we shortened the rope once again and again (5 times in total) until we did it. The right front wheel got over the edge and from there it was easier.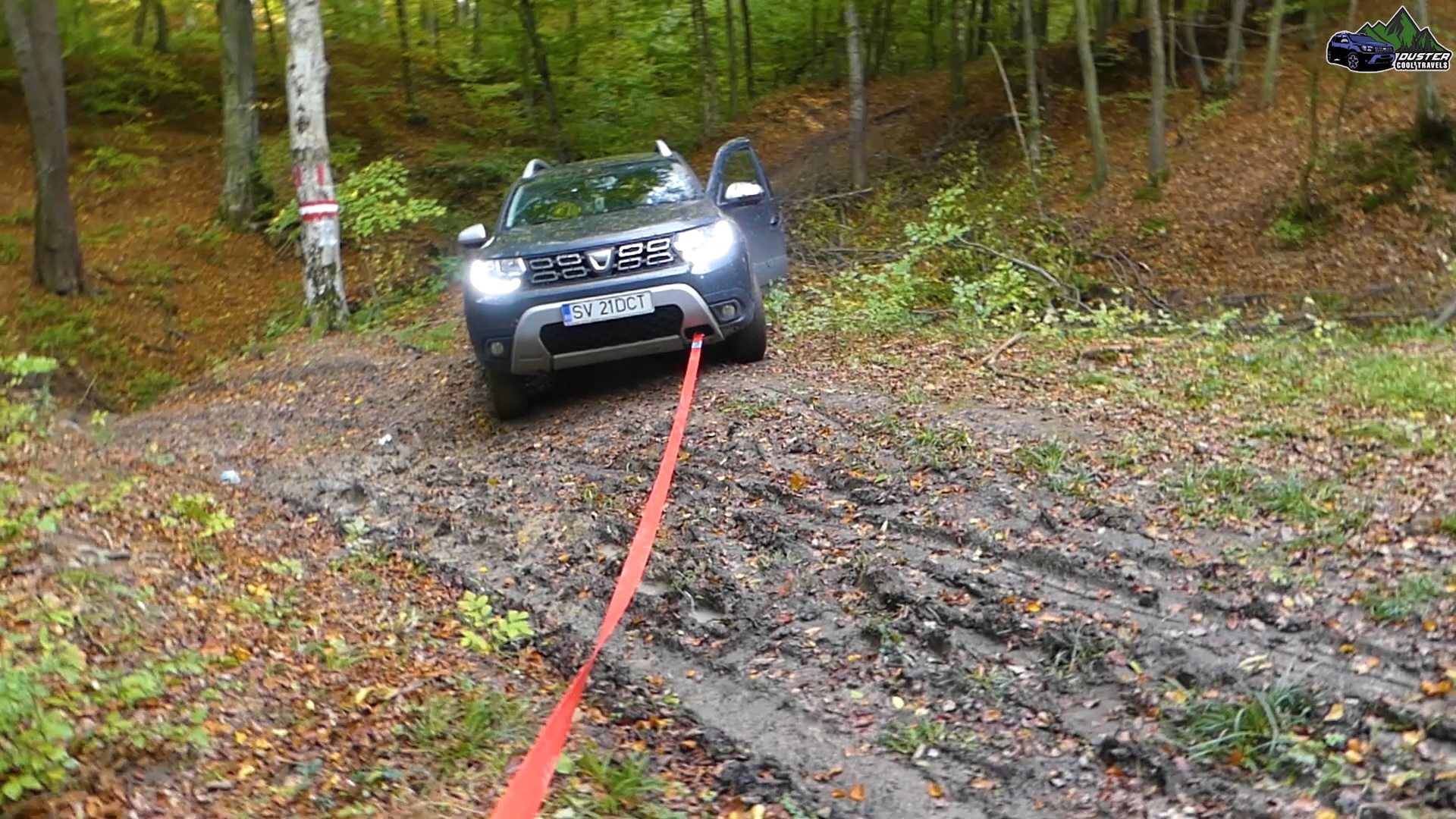 After the use of the winch here are the advantages:
low price;
compact size;
strong even in big tension;
And its disadvantages:
short rope;
hard work while using it;
more time lost than with an electric winch.
Here is the video! Leave a like and Share! Thank you!